About This Project
Bacterial infections can be devastating to humans and animals. Preventing and treating them effectively requires rapid, reliable pathogen detection - in swab samples, fluids, etc. However, culture takes 24-48 hours, and rapid methods (e.g. PCR) are still too costly/complex for large-scale use. We have developed a rapid, inexpensive microbiology testing method using a common computer DVD drive. Tested it with microbeads; time-to-result = 1-2 minutes! Please help us validate it with a live strain.
Ask the Scientists
Join The Discussion
What is the context of this research?
Rapid detection of microbial contaminants in physiological and environmental samples has long been the focus of scientific research and government programs. The rise of antimicrobial resistance makes this task especially urgent. Identifying microbial species as quickly as possible allows clinicians to optimize the use of antibiotic treatments and thus reduce the spread of resistant bacteria.
However, rapid microbiology techniques such as PCR, while accessible in the developed world, are still too complex and costly for large-scale use, particularly in low-resource settings. To solve this global challenge, we have developed a unique, rapid testing method based on a ubiquitous and inexpensive device - the common computer optical disk drive (DVD).
What is the significance of this project?
A reliable microbiology test based on familiar, off-the-shelf technology such as DVD can become a force multiplier for healthcare organizations and governments worldwide in their battle against the spread of infectious diseases and antibiotic resistance. Our technique is intentionally designed around readily available, low-cost components to ensure that even minimally trained healthcare workers in low-resource environments could use it to perform rapid diagnostic tests.
The Spin-Darc method is anticipated to be suitable for the detection of a variety of microbial species (STD, hospital-acquired infections, foodborne pathogens, etc) without any culturing or amplification. It's a lightweight design, based on mostly reusable components, with minimal environmental footprint.
What are the goals of the project?
The goal of this project is to prepare the Spin-Darc device for rigorous third-party testing. Development will focus on the current prototype to meet the minimum usability requirements, as well as sensitivity and specificity levels matching the current standard for E. coli testing (culture). We will design, test, and report on a validated prototype ready for extensive clinical testing.
Key milestones:

1. Improvement of the analytical software used to control and visualize the detection procedure.
2. Validation of the technique for the detection of live microbial species. Testing of sampled E. coli microbes for limit of detection in an unmodified optical drive.
Budget
We have used personal funds to build a working prototype using off-the-shelf materials and to adapt a freeware application to control and visualize the detection procedure. We have conducted almost 100 tests using microbeads sized similar to Escherichia coli. We are seeing pretty good sensitivity and 1-2 min time to result!
The next steps are: improving the software to ensure max. specificity, and testing the prototype with live bacteria.
1. We will work with an embedded software engineer to program the software to scan only the precise data sector where the analyte is positioned, in order to eliminate false positives. Estimate: ~180 hours.
2. We will use our partner's lab space to finalize the testing/calibration of our prototype and to optimize the live microbe sample prep method for optimal accuracy and usability. We'll need streptavidin-coated nanobeads, biotinylated antibodies, samples of E. coli, and reagents.
Endorsed by
Rapid and easy bacteria detection is a higly actual problem of the modern medicine, particularly for the intrahospital infection management and correct antibiotic use. The presented technology looks like it can be a real method in the infection diagnostics, if successfully validated. Not just because of the rapid time to result, but also the potential cost reduction for equipment, materials, training, etc. I am looking forward to seeing the test results and I wish success to the Spin-Darc team!
I am excited to endorse Jeff & Janna's research project. Rapid identification of bacteria is a problem with a global impact, and this technology looks like an elegant and low-cost solution. I am particularly impressed that it uses an existing, off-the-shelf device. The project team is well equipped to carry out the R&D and the clinical testing, as well as, eventually, take this product to market. I wish them every success!
Project Timeline
The project will have two stages:
1. Development and testing of an improved version of analytical software used to control and visualize the detection procedure - 10-12 weeks.
2. Testing with a live bacterial strain - 12 weeks.
We anticipate many modifications to the sample preparation and application technique in the course of the development, so the timeline may be extended as we test new ideas.
Nov 20, 2017
Project Launched
Jan 01, 2018
Project start
Mar 30, 2018
Software component finalized and tested
Jun 29, 2018
Wet lab tests with a live strain completed 
Meet the Team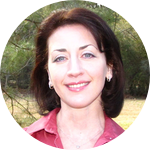 Team Bio
Spin-Darc LLC is an early-stage company based in Raleigh, NC. We are not affiliated with any university; 100% bootstrapped so far; but we have solid science and patents under our belt. Spin-Darc was named Finalist in the 2017 USAID Saving Lives at Birth Grand Challenge. We are actively developing partnerships with clinical practices, global health experts, and diagnostic labs in the Research Triangle Park, and we welcome advisory input from the Experiment.com community!
Janna Badalian
Co-founder and CEO of Spin-Darc. Seasoned marketing and sales executive and team leader with 17 years of startup and corporate experience in the enterprise software market with a strong focus on healthcare.
As a marketer, I know a cool product when I see it. I immediately saw the potential of the Spin-Darc technology to disrupt the bio-detection space. I've been putting a great deal of personal funds and sweat equity into this venture. My goal is to turn this experiment into a thriving company helping to improve people's lives. I am passionate about global health and thrilled to help develop this ingenious technology for future healthcare and environmental applications.
Jeffery Auld
Inventor, co-founder and CTO of Spin-Darc. I have 20+ years of experience in biosensor design, engineering, and IP development, as well as extensive project and team leadership experience from my past work at several university research centers and federal contractor companies.
One hallmark of my development work has always been to get technologies up and running with the lowest possible cost. This entailed modifying many commercially available products to get them to perform tasks entirely outside their intended purpose. Spin-Darc is a prime example of this philosophy. Initially, I used an old CD player as a centrifuge. Later, as I learned more about the optical drives' inner workings, it occurred to me to see if it could be further adapted into a sort of digital microscope - combining the techniques of biological micro-arrays and digital EM scanning.
I am chomping at the bit to start improving the software component of our prototype, once successfully funded through this platform, and validating the technique with live bacteria. Our immediate goal is to make Spin-Darc available for third-party testing.

---
Project Backers
6

Backers

6%

Funded

$501

Total Donations

$83.50

Average Donation