About This Project
The project aims at digitazing and organizing into a single free online database of all original documents (decrees and ordinances) scattered between different archival fonds at the National Archives of Bulgaria, relating to appointments and removals of persons who have held public office at a local level (provincial governors, heads of districts, city/town mayors and heads of villages) in Bulgaria from its independence (1878) onward.
Ask the Scientists
Join The Discussion
What is the context of this research?
After gained its independence from the Ottoman Empire in 1878, Bulgaria experienced several radical political transformations - from monarchy to republic, from democracy to authoritarianism, communism, then back to democracy. All these transformations were accompanied not only by great social changes and human casualties, but also by intentional destruction and classifying of documents relating to public officials. This process was most tangible during the Communist era (1944-1989) when all those documents were not stored properly for decades and as a result many of them disappeared, have been damaged or nearly destroyed. This makes their cataloging and digital preservation an urgent priority.
What is the significance of this project?
Official documents (decrees and ordinances) relating to appointments and removals of persons who held public offices at local level in Bulgaria, especially before WW2 are in relatively bad condition. They are scattered between various archival fonds, repositories and cities, and until now they have not been subject to cataloging. Identifying fonds where those documents are stored, cataloging, digitazing and including them into a single online database that will serve as a primary source for reference and further research is a necessary task with both academic and social significance.
What are the goals of the project?
The project has four main goals: to provide free and convenient access to primary archival materials for both scientists and common people with research interest in local history, genealogy and prosopography; to preserve in a digital form documents which have not been kept in proper way for decades and as a result many of them are now damaged and access to them is restricted; to raise public consciousness and awareness of persons who governed over local communities in Bulgaria, and encourage people to share information on their relatives/known persons who once held a public office; and to give foreign scholars an access to primary Bulgarian archival materials through the English version of the database.

Budget
The entire budget will be spent on shooting around 50,000 documents (¢0,1 per shot) necessary to give the project a boost. This will be done by a professional photographer. We have already obtained permission for shooting from the National Archives of Bulgaria and the process will be supervised by their staff.
Endorsed by
I have known and worked with Todor at the Genealogy Federation of Bulgaria for more than 15 years. I have always been impressed by his persistent and meticulous research in the fields of genealogy, prosopography, and local history. The database he works on is virtually unexplored filed, and it will certain become a valuable and irreplaceable source of primary information for historians, genealogists, biographers, and all people who have a strong interest in history and politics of Bulgaria and the Balkans.
Meet the Team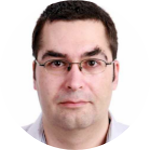 Todor Radev
Affiliates
​Genealogy Federation of Bulgaria
View Profile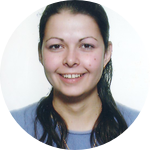 Radila Radilova
Affiliates
Photographer, ​Genealogy Federation of Bulgaria
View Profile
Todor Radev
I am a PhD candidate in the Department of Political Science at Sofia University, Bulgaria; a staff member at the Steering Committee of the Genealogy Federation of Bulgaria (GFB); a member of the Editorial Board of the "Rodoznanie/Genealogia" journal, jointly published by the GFB and Institute for Historical Studies, Bulgarian Academy of Sciences. I also served as a Secretary of the Steering Committee of the GFB.

I'm absolutely passionate about collecting, preserving, and popularizing local level political data (election results, civil officers, city councils proceeding, etc.) and I have spent more than 15 years digging into archives, unearthing documents, recording people's memories driven by the belief that no matter of their political affiliation, position, and actual contribution to their local communities, civil officers, their lives and activities, should be remembered.
Radila Radilova
My name is Radila. I'm a documentary and political photographer who has covered almost all major social and political events in Bulgaria in the last 15 years. My photography has appeared in the biggest Bulgarian print/online media and magazines, and it was featured on many photo contests organized by National Geographic, Nikon-USA, FIAP, etc. I joined this project because I believe that preserving our memory through photos is probably the best way to stir people's interest and make them cherish their past.
---
Project Backers
3

Backers

2%

Funded

$64

Total Donations

$21.33

Average Donation