About This Project
In this study, my research team and I will administer surveys to middle and high school adolescents living in both Mexico and the U.S. They will report on their sexual behaviors (e.g., making out, vaginal sex), and psychological adjustment (e.g., life satisfaction, body image, and romantic relationship experience). We will examine whether these sexual behaviors are linked to well-being, and whether these associations vary by country.
Ask the Scientists
Join The Discussion
What is the context of this research?
When individuals have sex during adolescence it is mostly seen as a "risk" by both researchers and society alike. However, researchers are starting to view adolescent sexuality as a "normal" aspect of development (Tolman & McClelland, 2011), which can have positive consequences (Harden, 2014). For example, American adolescents who have sex at similar ages compared to their peers (age 16) report feeling good (higher well-being; Vrangalova, & Savin-Williams, 2010). Other studies find that adolescents who have sex early (before age 16) report more depressive symptoms (Spriggs & Halpern, 2008). Because many adolescents around the world have sex, it is important to understand how adolescent sexual behavior is linked to well-being in different countries.
What is the significance of this project?
Most of the research studying the link between sexual behavior and well-being has been conducted in the United States, and we know very little about how adolescents experience sexuality in Latin America (e.g., Mexico), where adolescents' may learn to view sexuality in a more conservative way compared to the U.S. (Pick, Givaudan, & Poortinga, 2003). Understanding Mexican and American adolescent sexuality from a perspective that views sex as a "normal" part of development may help parents, teachers, health professionals and researchers to better understand how adolescents are viewing their own sexuality. Moreover, parents may also learn what kind of support to provide adolescents so they can feel good about themselves.

What are the goals of the project?
We want to know whether adolescents who engage in different sexual behaviors (e.g., kissing, making out, vaginal sex) report more or less well-being compared to adolescents who are not sexually active. We also want to know whether we are going to find that this link occurs in both adolescents living in the U.S. and Mexico or not. In other words, we want to know whether this finding is universal or not.
First, we will examine whether sexual behaviors are associated with well-being among everyone. These links may be different for each behavior (e.g., making out vs. vaginal sex) and well-being marker (e.g., life satisfaction vs. body image). Then, we will examine whether these associations are similar or different by country Mexico and U.S.
Budget
About half of our budget will allow me, Dr. Espinosa-Hernandez, and a student research assistant to travel from Wilmington, NC to Puebla, Mexico for one week to collect data. We will stay at a friend's house in Puebla, so we are not asking money for lodging. The rest of the budget will be used for data collection in both Mexico and North Carolina (250 participants per country). We will make survey copies and provide small incentives to all participants. We will also conduct several raffles, so that one in every 25 participants will get one gift card ($25 each).
Endorsed by
Graciela Espinosa-Hernandez is a very talented Associate Professor at UNCW. Her cross-cultural research on adolescent sexuality is important and she has been highly productive, contributing many significant articles to the scholarly literature on this topic. Investing in her work is money well-spent that will advance our understanding of key questions about who sexual activity during adolescence affects self-image.
This research is important for extending understanding on healthy youth development in culturally diverse samples.
Meet the Team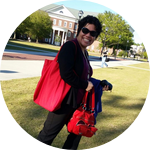 Graciela Espinosa-Hernandez
Associate Professor
Affiliates
University of North Carolina Wilmington
View Profile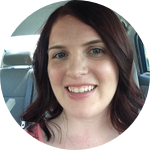 Jenna McPherson
Affiliates
University of North Carolina Wilmington
View Profile
Graciela Espinosa-Hernandez
I was born and raised in Mexico and moved to the U.S. to go to graduate school at Penn State Univeristy where I obtained a Ph D in Human Development and Family Studies. After I finished graduate school, I moved to the lovely town of Wilmington, N.C. where I teach and conduct research in the Psychology Department at the University of North Carolina, Wilmington. I have always been very interested in understanding how people change as they grow older, especially during adolescence. A time of many changes! Because I grew up outside of the U.S., I am also very interested in understanding how culture shapes sexuality and relationships in adolescence.
Jenna McPherson
Hello! My name is Jenna McPherson. I grew up in a small town in North Carolina and went to the University of North Carolina Wilmington for my undergraduate studies. There, I received degrees in both Psychology and Spanish. Currently, I am a second year Master's student at the UNCW, where I work with Graciela Espinosa-Hernandez. My primary interests include romantic relationship initiation and casual sexual relationships.
---
Project Backers
10

Backers

4%

Funded

$186

Total Donations

$18.60

Average Donation