About This Project
Social networking websites are everywhere. From Facebook to Twitter, people constantly log on to check on others in the world, and to create their own updates about their life. Are there differences in the moral values held among people who use different social media websites? Do users of Facebook value different things than frequent users of Reddit? This project looks at people's social media usage and assesses their attitudes towards marginalized groups.
Ask the Scientists
Join The Discussion
What is the context of this research?
Social media websites such as Facebook, Twitter, and Tumblr are increasingly popular. These services have also become useful for political activism and expression. For example, prior studies have shown that individuals frequent websites such as Tumblr.com in order to experiment with their gender identities and sexuality. Studies have also suggested that this website is also popular among people who identify as feminists.
Other platforms appear to have different profiles. Reddit is disproportionately male, and 4chan has garnered a reputation in the media as an "edgy" platform commonly used to disseminate "politically incorrect" memes.
At present, there has yet to be a systematic, scientific investigation of how these sites differ (beyond simple anecdotes).
What is the significance of this project?
Social media has become a common way in which individuals express themselves and share information. Because social media users often self-segregate on different platforms, there is concern that insular moral communities will form (see Jonathan Haidt's book, as well as his TED talk).
This project will examine concern about prominent social issues such as sexism, racism, homophobia, and transphobia among users of different social media websites. In a prior study, we established that among college students, time spent using Tumblr was positively correlated with feminist attitudes. In this study, we will expand both the size (attempting to recruit approximately 1,000 participants) and scope (not limited to college students) of our sample.
What are the goals of the project?
With your help, we will administer an online survey to participants recruited using Amazon's Mechanical Turk program. In contrast to previous studies, this will provide a more diverse sample of social media users. Surveys will be distributed online within 4-5 weeks in the Spring of 2017.
The analyses will examine the relationships between use of different social media websites (Tumblr, Instagram, Facebook, Vent, Reddit, 4chan, Twitter, Snapchat) attitudes toward different social issues (homophobia, transphobia, sexism, and racism). A general measure of moral reasoning will also be administered.
Results will be available to the public through the Open Science Framework and the PsyArXiv preprint service. Supporters of the project will be notified personally.
Budget
We are seeking $500 to pay participants ($.50 each) recruited through Amazon.com's Mechanical Turk program.
Endorsed by
I think that this project is unique, yet important. As our current society puts more emphasis on social media outlets, knowing "who" is driving that influence is of the utmost importance.
Meet the Team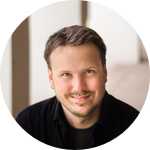 Sean C. Rife
Assistant Professor of Psychology
Affiliates
Murray State University
View Profile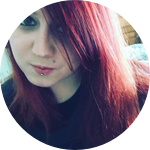 Asheley Roberts
Graduate Student
Affiliates
Murray State University
View Profile
Sean C. Rife
My work focuses on technology and society, and has two foci. First, I examine the intersection of technology and relationships, and the role social media use plays in influencing psychosocial outcomes in dyadic and extra-dyadic processes. Specifically, I am interested in social support processes as they occur in different venues (online, through social network services, and in more traditional contexts), and how individual-level and situational factors influence support seeking behavior.
Second, I examine moral expression over social media, and motivations for online activism. I am particularly interested in the application of personality theory to the study of moral messaging as expressed in an online context.
Additionally, I am a strong advocate of the open science movement and methodological reform in the psychological sciences.
Asheley Roberts
I'm currently working on my masters at Murray State University, a school in the Western Kentucky area. I received my bachelor's degree from the same university. My research focus is primarily on social issues, mainly on the "isms" (racism, sexism, etc.). I am interested in learning more about how these issues are conceptualized and the prevalence of these beliefs.
---
Project Backers
3

Backers

8%

Funded

$38

Total Donations

$12.67

Average Donation