Ask the Scientists
Join The Discussion
What is the context of this research?
There is extensive evidence demonstrating the positive impact of physical activity (PA) on academic outcomes. PA has also been shown to improve children's executive function/self-regulation, resilience, and social-emotional skills. The COVID-19 outbreak caused significant declines in PA in young children, and ongoing safety measures include a significant reduction or total elimination of recess and other physical activities. It is critical to develop innovative ways to promote PA in the schools without violating social distancing laws.
What is the significance of this project?
This is an issue for all students, but the lack of PA and play is an equity issue. Often, the children who lose out on recess are children of color, children in low-income or poor households, and children who live in urban areas. These children are also more likely to begin school without prerequisite social-emotional skills and foundational content knowledge which begins a trend of widening the predictable school achievement gap throughout their K-12 experience. Thus, the use of this furniture may help to offset declines in activity levels and promote more effective learning and cognitive function in the classroom through increased PA/decreased sedentary behaviors.
What are the goals of the project?
I will explore how using movement-producing (kinesthetic) classroom furniture to decrease sedentary behaviors (independent variable) impacts low-income (Title I) early elementary (K-2) children's cognitive, academic, and behavioral outcomes (dependent variable) and project feasibility. I wills elect two classrooms (~20 children each) on the same grade level from the same school. In addition to classroom observations, I will measure differences in physical activity using ActiGraph GT9X accelerometers, a research tool that measures various physical activity markers. One classroom will be the treatment classroom with kinesthetic furniture (independent variable; four pedal stools and one kneel and spin small group table), and the control classroom will use typical classroom furniture.
Budget
This project is a pilot/feasibility study to jump start this particular line of research. I have already secured institutional seed grant funding for the accelerometers (movement trackers) to measure students' physical activity, and I have secured funding for the executive function (BRIEF2) and social-emotional behaviors (SSIS SEL) measures to use to evaluate children's pre- and post-intervention results. These measures will supplement the academic measures already conducted by the school districts in the Atlanta Metro Area that will measure reading and math achievement at pre- and post-intervention. Without the classroom furniture to put in the treatment classroom, however, I cannot conduct this study. This element is essential to move forward with this line of inquiry. While having only one treatment and one control classroom is a study limitation, my bigger goal is to generate future grant funding to extend this research using findings from this study.
Endorsed by
We at the Tift College of Education are very excited to see this project move forward and learn more about positive impacts on student outcomes. Exploring learning spaces is an exciting and promising area of educational research and I personally hope this is only the beginning.
Project Timeline
I already have university IRB approval. In the Spring 2022 semester, I will secure IRB approval from the partner school district. During the summer of 2022, I will purchase the furniture and train all relevant participants. Data collection will occur throughout the 2022-2023 school year, and analysis will be in the summer of 2023. In Fall 2023, manuscripts will be sent to academic journals for peer review and conference proposals submitted.
Mar 30, 2022
Project Launched
Apr 01, 2022
Renew university IRB approval
Apr 01, 2022
Secure school district IRB approval
May 01, 2022
Begin data collection for post-test (academics, executive function and social-emotional scores, and attendance/discipline/demographic data)
May 01, 2022
Recruit participating school and get principal consent
Meet the Team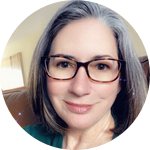 Karyn Allee
Assistant Professor of Elementary Education
Affiliates
Atlanta Graduate Teacher Education, Tift College of Education, Mercer University
View Profile
Karyn Allee
I have been an educator for 30 years, and throughout that entire time I have striven to increase educational equity for marginalized students. I earned degrees in Elementary Education (BAE and MEd) with a concentration in Early Childhood Education from the University of Florida, Educational Leadership (EdS) from Stetson University, and a PhD in Education (Elementary) from the University of Central Florida. Throughout my career, I have taught primary grades and worked at the school and district level facilitating professional learning for teachers and administrators Title I schools in a large, urban district. I have also worked corporately to facilitate customized professional learning, support large-scale district implementations and school improvement efforts, to evaluate programs, and to develop early childhood age- and stage-appropriate curriculum at all levels of educational organizations. As an Assistant Professor of Education at Mercer University, I teach graduate students in the Tift College of Education. My teaching interests include curriculum and instruction, neuroscience-informed teaching, developmentally appropriate practice, social justice in education, elementary education methods, and authentic assessments to inform instruction. Currently, my research focuses on how poverty affects cognitive development, executive function/self-regulation as predictors of school readiness and achievement, and instructional strategies (including play and physical activity) to reduce academic achievement gaps. My audacious goal is to identify effective pedagogical approaches, informed by neuroscience, to mitigate the effects of poverty and close persistent, predictable achievement gaps so that all children can reach their full potential within a public school system empowered to support them.
---
Project Backers
2

Backers

1%

Funded

$15

Total Donations

$7.50

Average Donation