About This Project
The water of Flint, MI came to national attention in 2016 as a major public health hazard with dangerously high levels of lead in drinking water assumed safe. Researchers from Eastern Michigan University will work with students from Flint, MI to explore and analyze water from their communities. Through this project, high school students, many from backgrounds underrepresented in STEM disciplines, will engage in project-based learning and practical data analysis.
Ask the Scientists
Join The Discussion
What is the context of this research?
Issues regarding the public safety and ecological health of water resources in Michigan affect the everyday lives of many students throughout the state. For example, citizens of Flint still struggle with the ongoing health effects of exposure to dangerously high levels of lead in their drinking water. Ann Arbor faces potential dioxane contamination from a spill in the 1970's. This project will get high school students involved in real-world data analysis about water issues in their own communities. They will then share their findings publicly. Researchers will analyze how this project-based learning can help students, of groups often underrepresented in science, practice computational thinking and become interested in science and technology careers.

What is the significance of this project?
This project allows high school students to provide for their community thoughtful analysis regarding the ecology, health, and safety of the water. Inherent in this endeavor, it will provide students with additional learning opportunities in science and technology. This project will assess the Data Club (a type of extended Datathon) as a learning tool to determine how it impacts career interests and computational thinking skills of students who are often underrepresented in S.T.E.M. careers. Researchers will also work with students, teachers, and graduate assistants to develop public learning modules to help other schools get involved with real-world data science focused learning opportunities.
What are the goals of the project?
There are 3 primary goals of this project. First, we aim to get students interested in water data analysis for their community. We will begin a Data Club in January, 2018 at a local high school. Additionally, we will assess the Data Club as a tool to expose students to more data science learning opportunities, get students interested in STEM careers, and enhance students' computational thinking skills. We will collect information from students using surveys, focus groups, and research diaries. Later, we will construct translatable learning modules. We will work with graduate assistants, high school students, and teachers to develop learning modules for replication at other high schools.
Budget
This funding will allow us to carry out the critical stages of the project through the funding of research assistants and incentives for participants. It will allow us to start a Data Club with high school students and perform pre- and post-assessment of student learning experiences in the club. It will provide a stipend to a teacher at a rate that is equivalent to payment for an extracurricular club sponsor. We will provide stipends to two additional research assistants from Eastern Michigan University to assist the high school students with complex analytical methods. Pre-service teachers as research assistants will help with the creation of public learning modules, enabling schools elsewhere to engage in this type of project. Students will present their research in a symposium-style presentation at the end of the project period. Some of this funding will provide refreshments for the symposium.
Endorsed by
Kelly and Meryl are two new faculty in the library at Eastern Michigan University and are very passionate about data literacy. Their project allows students to become active participants in the data life cycle through real world community research. It also serves a critical need for engaging place based learning opportunities for high school students who are often underrepresented in the science disciplines.
Project Timeline
Dec 21, 2017
Project Launched
Feb 01, 2018
Initiate a Data Club in a local high school. Give initial survey assessments. 
Feb 08, 2018
Explore data sets and allow students to develop their research questions, conduct ongoing assessment
Apr 24, 2018
Hold Data Symposium for students to present their findings
May 01, 2018
Revise learning modules and club guidelines for future iterations. Analyze survey and research data. 
Meet the Team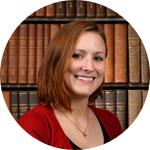 Kelly Grossmann
Assistant Professor
Affiliates
Eastern Michigan University
View Profile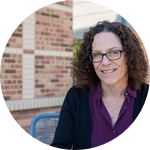 Meryl Brodsky
Assistant Professor
Affiliates
Eastern Michigan University
View Profile
Kelly Grossmann
I am a former Chicago Public Schools science teacher. In 2013 I received dual MS degrees in Information and Bioinformatics from the University of Michigan. Currently, I am the STEM Librarian at Eastern Michigan University. My primary research focus is on information literacy and data literacy education at the high school level.
Meryl Brodsky
I have over 20 years experience working in corporate market research groups. I have an MS degree in Information Science from Southern Connecticut State University and an MBA from Cornell University. I am the Business Librarian at Eastern Michigan University. My primary research focus is on data literacy education at the college school level, and active learning techniques.
---
Project Backers
2

Backers

1%

Funded

$24

Total Donations

$12.00

Average Donation