About This Project
In the traditional science classroom, learners mainly focus on interpreting a teacher's words and slides, and they are rarely encouraged to create their own visual forms to show understanding. Our study tests how two types of hand actions, hand drawing and gesturing, can deepen learners' understanding and improve their memory of the learnt knowledge. Furthermore, our research will show how hand drawing and gesturing shape the brain network of science learning.
Ask the Scientists
Join The Discussion
What is the context of this research?
How can people learn knowledge efficiently?
Previous research finds that in the brain, there are many areas and pathways for multisensory interactions. This means information from multiple channels, such as visual, auditory, motor, and tactile sensors all contribute to learning. Studies have shown that multisensory learning can outperform unisensory learning in foreign language acquisition.
However, it is unclear if multisensory learning can help people learn science knowledge more efficiently. To address the issue, we test how hand actions that help visualize abstract concepts, such as hand drawing and gesturing, can help people remember newly learned knowledge.
What is the significance of this project?
The project can tell us how different hand actions influence science learning, at behavioural and brain levels. This will deepen our knowledge about multisensory learning and embodied cognition, i.e. how body experiences contribute to cognitive functions.
The project will be of interest to educators, science teachers and students, and anyone who wants to learn science knowledge efficiently. If we can understand more about how the human brain uses multisensory information to learn knowledge, we will be able to develop effective learning tools and strategies that makes the full use of our motor and sensory experiences.
What are the goals of the project?
In the study, 24 non-psychology undergraduate students learned 48 concrete concepts in Psychology using hand drawing, gesturing, listening and reading methods. Each student was trained for 2 hours, and then they performed a comprehension task about the learned concepts in the fMRI scanner. The data collection part was finished, and in this project we will conduct data analysis and paper writing.
The first goal is to see at the behaviour level, whether hand drawing and gesturing methods lead to better learning performances. The second goal is to examine whether the learning methods activate distinct brain networks that involve motor and visual regions differently.
We intend on publishing the results in an appropriate scientific peer-reviewed journal.

Budget
This project is part of a 1.5-year research study that investigates how motor experiences help people gain science knowledge. In the past 12 months, we have finished data collection, including behavioral data collection and fMRI scanning. The whole data collection was supported by a university grant and costed $14,284. Now, we need more support to finish the data analysis.
The research assistant fund will allow me to pay my research assistant (Oliver) for his time in behavioral and fMRI data analysis. The minimum target of $2400 will support him for 1 day of work per week for 4 months. If we exceed the $2400 target, he can spend more time on the project.
The MATLAB software license will allow us to conduct brain network analysis using fMRI data.
The SPSS License will allow us to conduct statistical analysis on behavioral and brain data.
The Campaign fee will allow us to pay experiment.com for their service.
Endorsed by
I am really excited about this science learning project. I believe it can show us how novel methods help people learn science knowledge effectively. The brain imaging part is especially important. I think the team is strong and the researchers are experienced. Good luck with this interesting project!
Project Timeline
May 08, 2017
Project Launched
Jun 19, 2017
Start behavioural data analysis 
Jul 17, 2017
Finish behavioural data analysis and have a group discussion
Jul 24, 2017
Start fMRI data analysis for individual participants
Aug 21, 2017
Finish individual data analysis and have a group meeting
Meet the Team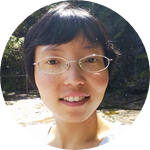 Jie Yang
Associate Investigator
Affiliates
ARC Centre for Excellence in Cognition and its Disorders (CCD) Macquarie University
View Profile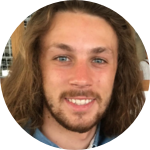 Oliver Morgan
Affiliates
Macquarie University, Australia
View Profile
Team Bio
Oliver and I have been working on embodied learning projects since 2015. He won a Merit Research Scholarship from Macquarie University and joined my research team.
In the science learning study, I am responsible for study design and material creation, while he focuses on data collection. If we get this project funded, he will help with data analysis and part of the writing in his spare time. We plant to submit this paper by the end the year.
Jie Yang
I am an Associate Investigator in the ARC Centre of Excellence in Cognition and its Disorders (CCD) at Macquarie University, Australia. My research areas include embodied cognition and neural basis of language.
I am particularly interested in how people's sensory and motor experiences influence their language comprehension and learning. The science learning project is an extension of a project I conducted in 2015. In that project I investigated how hand gestures influence foreign language word learning.
My publications related to this science learning project can be found here and here.
You can find my full profile here.
Oliver Morgan
I am a research assistant working with the Cognitive Science Department at Macquarie University, Australia. My research interests are primarily in how language and learning are related to brain structure and function.
I have experience in functional magnetic resonance imaging (fMRI) and magnetoencephallography (MEG) data acquisition and fMRI data analysis. After recently graduating with a Bachelor of Science Psychology, I plan to continue my work as a research assistant as I pursue a career in medicine.
---
Project Backers
0

Backers

0%

Funded

$0

Total Donations

$0

Average Donation