Ask the Scientists
Join The Discussion
What is the context of this research?
Mangroves are key for the world climate and well-being. They provide: (1) a highly valuable nursery for marine species, which hide between their roots, rich in O2; (2) Thanks to the birds/insects, pollination of crops on the land continues; (3) "Bioshields" that protect from earthquakes, floods and tsunamis. Due to deforestation, we have lost already at least a third, if not half, of all mangroves. Yet ecologically conscious (Black) communities live from fishing and shellfish within these ecosystems and sustainably care for mangroves to thrive by protecting them from overexploitation and engaging in reforestation. These communities are endangered nowadays: predatory overfishing, particularly by China, but also aquaculture and the destruction of beaches add to natural hazards and disasters.
What is the significance of this project?
Threats have become global, so we need to comparatively up-scale our ILK (indigenous and local knowledge) data and research from similarly affected regions worldwide. Drawing from previous research with Black women fishing associations in Northern Ecuador and Madagascar, and proposing an innovative, mixed methods field-based methodology, this projects makes local, racialized and gendered understandings of community-based resource governance (gendered "eco-governmentalities") visible. My approach goes beyond current mainstream policies, e.g. payments for ecosystem services (CO2 certificates within REDD+ schemes) or top-down coastal management. It contributes to a more nuanced understanding of key notions related to climate change, e.g. sustainability, resilience and coastal vulnerability.

What are the goals of the project?
I draw on long-standing relations with community members and associations, which is why I aim at (1) carrying out further field research, leading to 3 open-access publications and data, GIS maps, videos, and policy briefs, but also at (2) directly supporting some local communities and fishing associations (15% of the funds raised) in their work of reforestation and ecological education. Long-term, (3) the establishment of an interdisciplinary research center on the island of Bolívar in the Esmeraldas, Ecuador. Remaining funds will serve for land acquisition and legal/administrative costs. In Bolívar, winds and oceans currents from the North and South meet and create a unique ecosystem. It is where the first black republic of maroons declared independence in the Americas ("Zambo Republic")!
Budget
At the moment, I don't have any additional external funding. Most items will be used for 2-3 international field trips, local research expenses: Local assistants and a translator (Madagascar, Malagasy and Sakalava to French), local housing, data processing, car & driver hire (in Madagascar; in Ecuador I have my own car awaiting), technical equipment (drone), and legal/administrative costs related to the first steps of setting up the envisaged research center on Bolívar Island. Any further funds raised beyond the threshold will be used for the center's construction!
In addition, 15% of the overall budget will be given to C-CONDEM, a long-standing local NGO in the area where our video was filmed, in order to foster their ecological education and mangroves' reforestation projects. All research output will be published open-access without processing fees and result devolution to local communities will be organized additionally. Finally, some budget will serve to send gifts to my donors.
Endorsed by
In times of climate change, working with local populations to preserve key ecosystems is absolutely crucial. I have known Johannes endeavors for over 8 years; he is a dedicated researcher whose field work has amazing potential to foster applied knowledge that strengthens local mangrove preservation and collective management. I am sure the research center will also benefit hundreds of other researchers looking to study and learn from the Ecuadorian extremely bio-diverse socio-ecological systems. Good luck Johannes!
Este proyecto tiene objetivos muy promisorios, y buscan coadyuvar con las poblaciones pescadores afectadas por efectos del cambio climático, y por la presencia de empresas camaroneras que desechan sus residuos en los ríos o manglares, lo que afecta al fragil ecosistema y mengua los posibles ingresos de poblaciones vulnerables. Johannes es un investigador y activista comprometido con causas medioambientales, lo que garantiza el cumplimiento del proyecto y asegura la ayuda con las poblaciones pesqueras. Yo ya doné, hazlo tambien!!!
Johannes has been working on the Ecuadorian coast for quite some time now, and the relations between changing ecological conditions, social marginalization and poverty, and the effects of political administration there. Thus, this new project is both an innovation and the logical next step of long-term work. I am sure that it will bring about important scientific data and crucial insights into the cultural and social context in which nature is preserved. That all that happens in collaboration with the local communities guarantees a real impact.
Project Timeline
This project builds on previous research from, mainly, Ecuador since 2017, and in Madagascar since late 2018, but still requires longer field stay(s) particularly in the latter case. Research funds will be used as of mid-December 2021 for a research period of 2 years in total (final stage February 2024). Field trip Ecuador, Jan-Feb 2022; Madagascar, Oct-Dec 2022. Data processing and publications on a rolling basis until mid-2023. Preparations for research center establishment until end 2023.
Aug 05, 2021
Project Launched
Dec 10, 2021
Equipment acquisition (drone)
Jan 11, 2022
Travel to Esmeraldas province, Ecuador (1st field stay)
Aug 10, 2022
Administrative and legal issues for research center sorted
Oct 10, 2022
Travel to Mahajanga Bay area, Madagascar (2nd field stay)
Meet the Team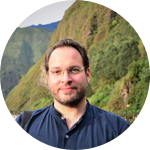 Johannes Waldmüller
Associate Professor, International Environmental Politics, UDLA Ecuador (2016-2021)
Affiliates
FLACSO Ecuador, University of Vienna (Visiting Professor 2021-2022), Escuela Politécnica Nacional (EPN)
View Profile
Additional Information
Please have a look at the longer, pretty much self-explaining version of my video (12 minutes, English subtitles):
What can I offer in return?
Well, first, there are periodic research outcomes in the form of scientific articles, conference papers, and other publicly available key policy inputs. Some examples of my earlier work can be found here, here, and here (in English). Second, there will be regular footage (videos, interviews, photos, stories, and poems) published on my personal website and my Instagram account - please do subscribe!
And finally, there are personalized gifts for you in stock!
For every 59.- USD pledged, you will receive a certificate, highlighting your contribution and its final purpose.
For every 149.- USD, you will additionally receive a handcraft made by local community members, for example, wonderfully hand-painted feathers from indigenous Chachi coastal tribes.

Reference handcraft

For every major contribution of 475.- USD you will receive the world's most exclusive and luxurious chocolate bar, from TO'AK. This chocolate bar will be sent to you (or a person of your choosing) with a personal hand-written card from one of the co-founders.
This unique chocolate is sourced from one of the last surviving remnants of an ancient cacao variety that was previously believed to be extinct. To'ak pays farmers the highest cacao prices in the world and is employing shade-grown cacao on the Ecuadorian coast in an initiative to restore degraded lands through regenerative agroforestry. These ancient cocoa trees are directly dependent on the local microclimate, therefore consuming the chocolate contributes directly to not only preserving a cocoa variety from the 19th century but also our global climate!


Reference image, To'ak chocolate, Galapagos Harvest 2018.

Please don't hesitate to get in touch, and many thanks - in the name of our mangrove guardian communities - for coming closer to our dream!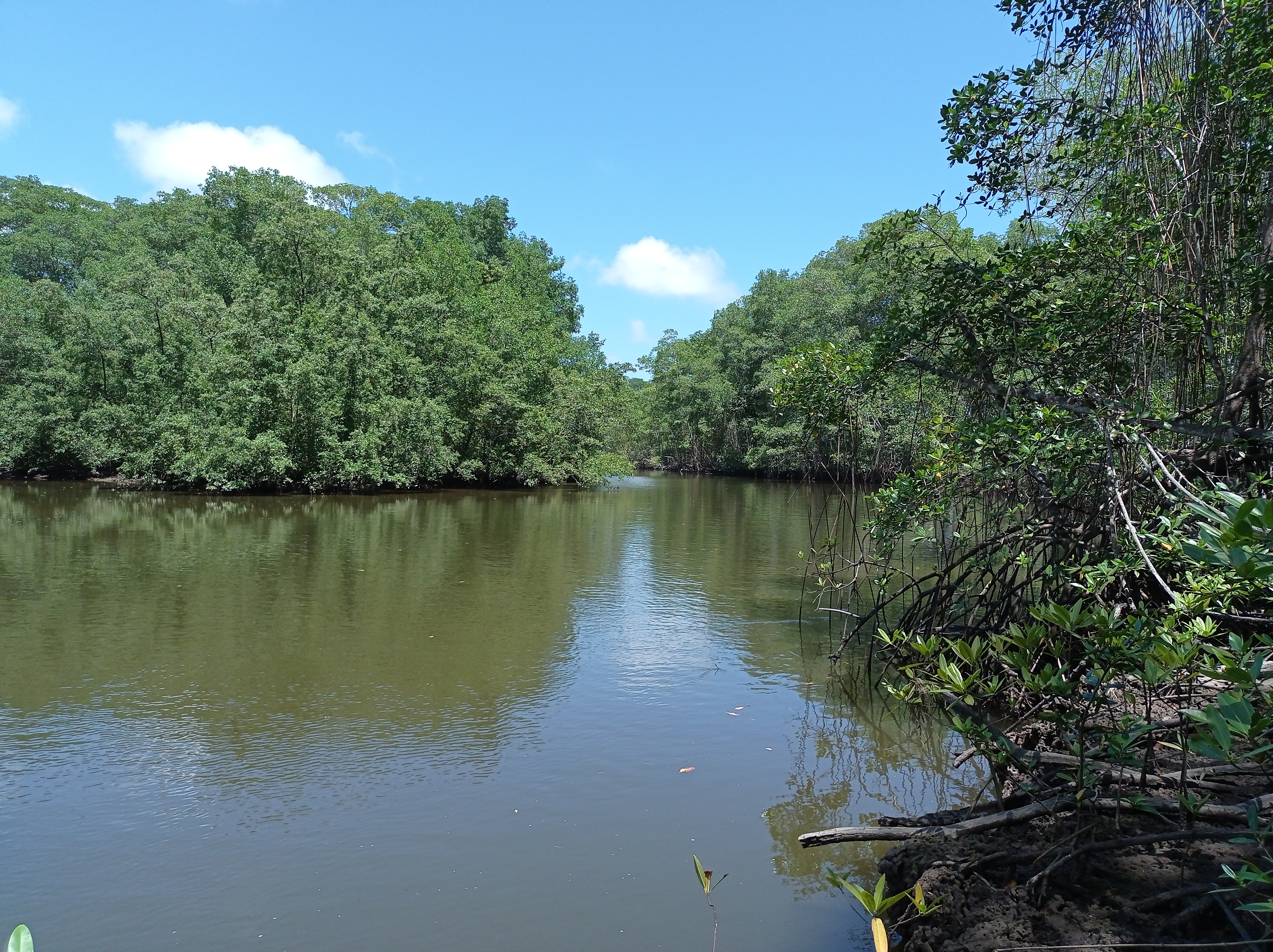 Healthy but severly threatened mangroves around Bolívar Island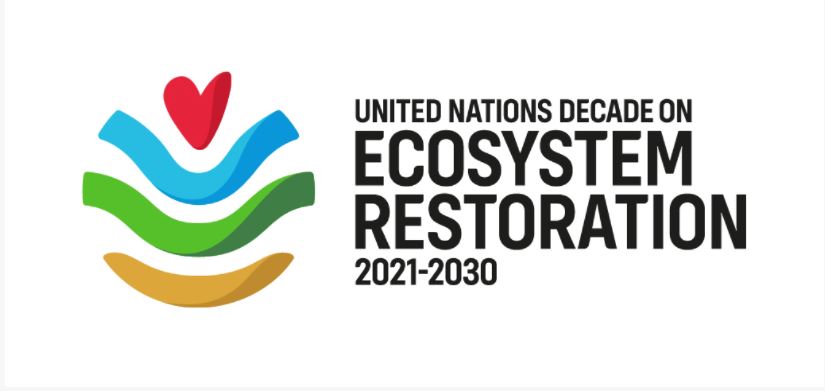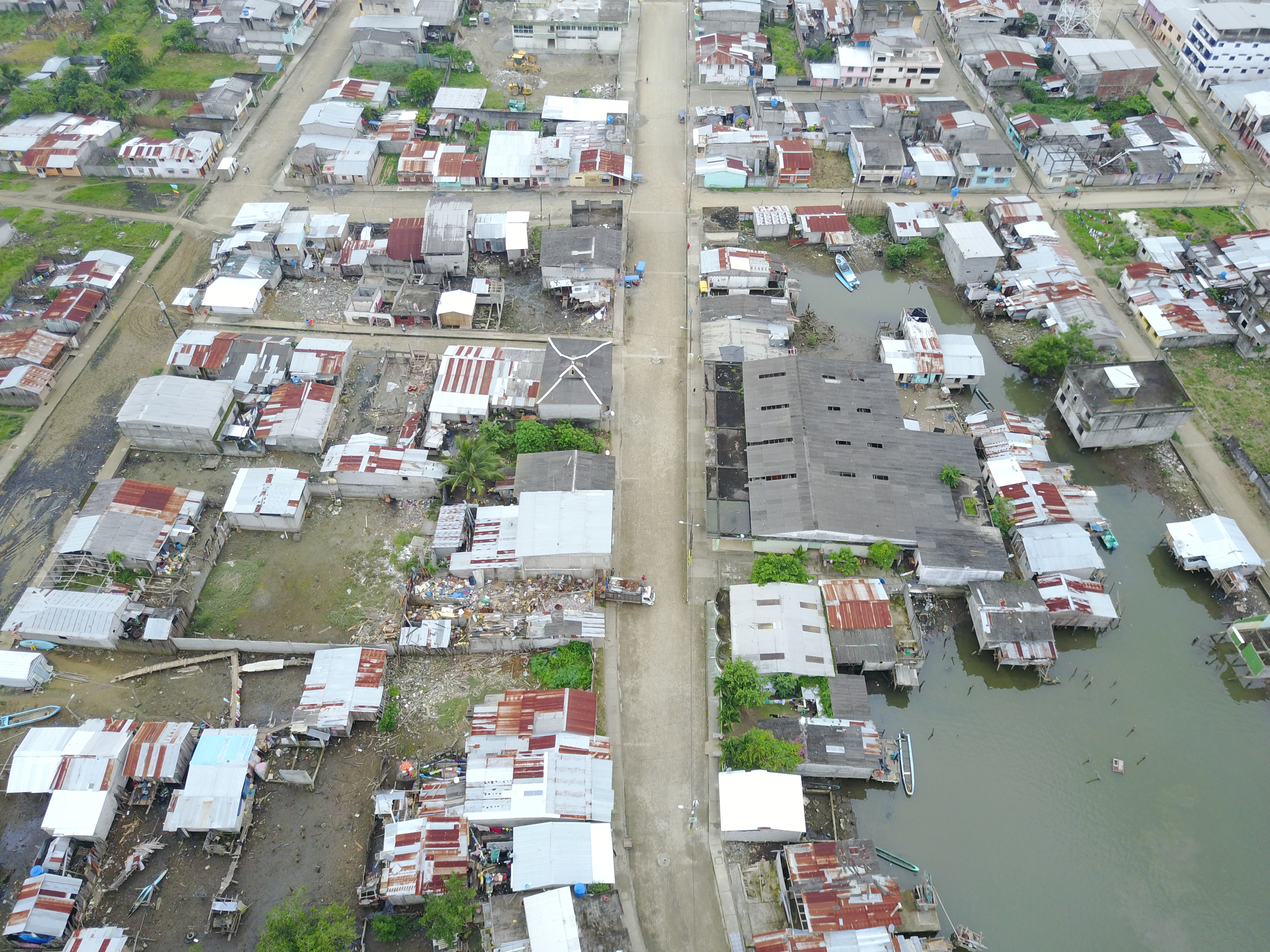 Destruction in Muisne after the earthquake of 2016. Picture taken in late 2017.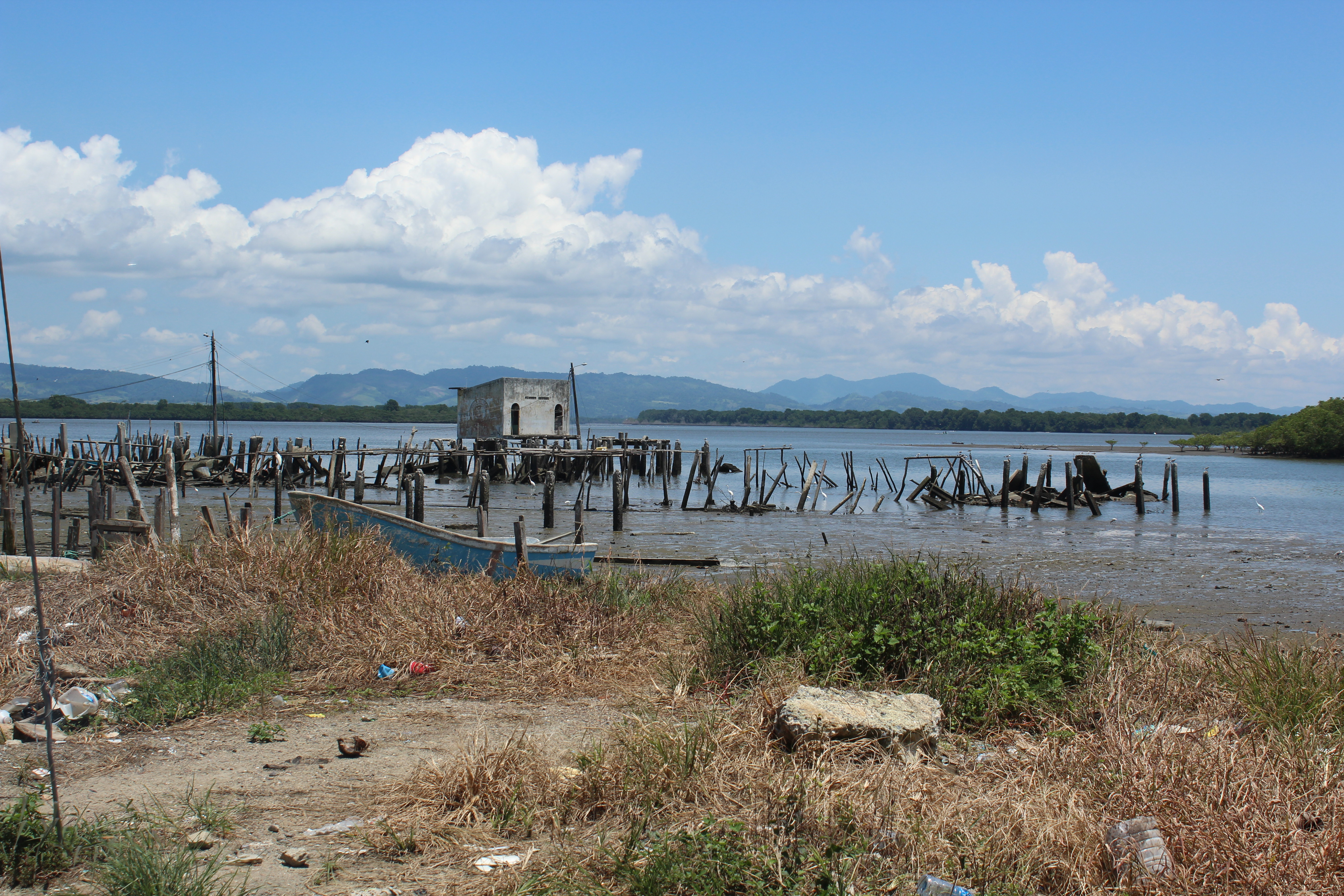 Destruction in Chamanga, picture taken in early 2018.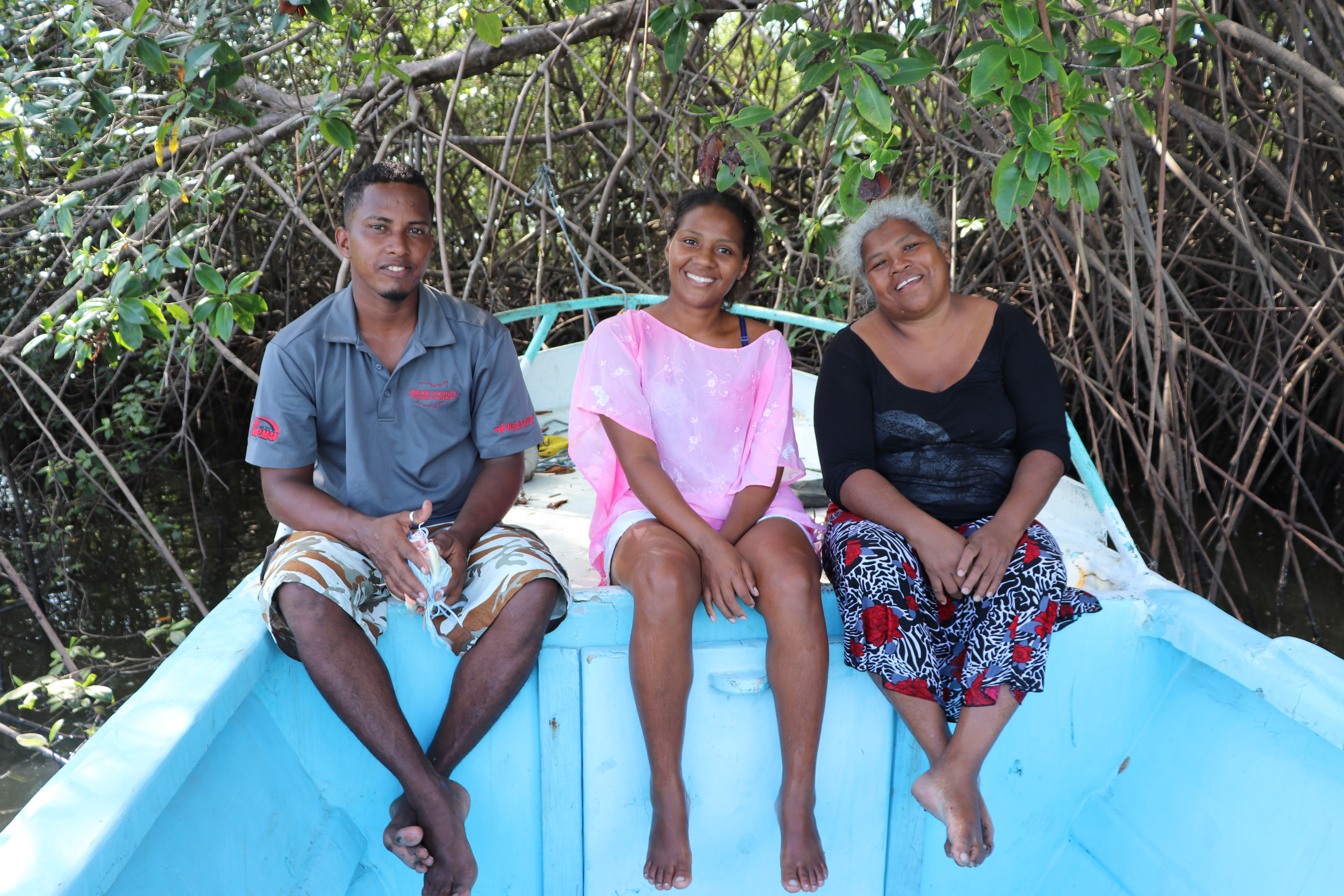 Reverside's family in the mangroves gone fishing'.
---
Project Backers
29

Backers

104%

Funded

$9,427

Total Donations

$325.07

Average Donation