About This Project
Numerous studies suggest that hallucinogens administered in therapeutic settings have a positive impact on well-being or diseases like depression. However, only little is known about the neurocognitive effects of psychedelics in real world settings. With this project, we will investigate effects of hallucinogens on working memory, attention and visual perception. The results are important to assess safety in order to better understand risks of psychedelics in repeated therapeutic use.

Ask the Scientists
Join The Discussion
What is the context of this research?
Numerous studies suggest that hallucinogens, administered in a therapeutic setting, might have a positive impact on psychological well-being or psychiatric diseases such as depression. Recently, ketamine received official approval by the FDA as rapid acting antidepressant alleviating depressive symptoms within 24h after intake. Similar results were shown for psilocybin. However, only little experimental data on neurocognitive effects of using psychedelics in real world users exist. Considering their robustness of acute effects, which are mediated by pharmacologically different targets such as serotonin and glutamate receptors, there might be pronounced, however, potentially differential effects of serotonergic and glutamatergic hallucinogens on neurocognitive task performance.
What is the significance of this project?
There is a growing emphasis on psychedelic research and its potential use as therapy for psychiatric disorders such as major depression and
post-traumatic stress disorder. Based on their molecular mechanisms of actions and downstream neuronal changes, previous data suggest that serotonergic psychedelic substances as well as ketamine might have a significant effect on cognition of drug users. However, little is known on lasting neurocognitive effects of serotonergic and glutamatergic hallucinogens. Hence, the central aim of this study is to investigate long-term neurocognitive effects of hallucinogens such as LSD, psilocybin or ketamine. This study will add important data on side-effects to the field of research on therapeutic applications of psychedelics.

What are the goals of the project?
The main goal is to investigate downstream and long-term effects of psychedelics on three major cognitive domains: working memory, selective attention and visual/spatial perception. These crucial neurocognitive functions will be analyzed according to acute or chronic reported substance use in a large scale international online study. We will measure correct hits and reaction times with high accuracy in an online research platform. Hence, the study can be conducted in everybody's home and will provide novel data on real-world use patterns. As encouraging clinical trial results on the potential therapeutic benefits emerge, it is important to provide real-world data on the general effects and cognitive effects of psychedelic substances.
Budget
The study will be conducted by a student, who will work for 10h/week for an entire year for this study. We will conduct this study as an online questionnaire plus online tasks with at least 300 participants. Web-hosting of the study in online task builders, which amount to around 1400 USD/year. Subjects will be recruited via online marketing, social media and online platforms such as Amazon's Mechanical Turk or similar platforms. The success of the study will be dependent on excellent recruiting, whereby more than one recruitment strategy will be needed. The student will analyze and publish the results in international scientific open access journals and will present at international meetings.
Endorsed by
I am really excited about this project, it is critical to study not only acute but also long-term effects of psychedelics.
Project Timeline
The study setup including generation of SOPs, implementation of study paradigms and IRB approval will take around 6 months. This will be conducted mainly at the Medical University of Vienna in collaboration with international renown experts in the field. The online experiment will be completed by a time period of a year at maximum. Quality control, data analysis and interpretation will be conducted during subjects recruitment, which will facilitate finalization of results.
Feb 25, 2021
Setting up collaborations with experts from the National Institute of Mental Health and the University of Zurich
Mar 11, 2021
Writing the study protocol
Apr 30, 2021
Implement the online paradigms and test-running initial neurocognitive experiments
Jun 22, 2021
Project Launched
Aug 30, 2021
Receiving IRB approval
Meet the Team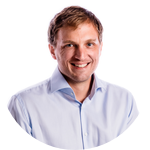 Christoph Kraus
MD PhD
Affiliates
Medical University of Vienna, Austria; National Institute of Mental Health (NIMH), Bethesda, U.S.A.
View Profile
Team Bio
Experts in the field of novel therapeutics in psychiatry collaborate in this project with an international collaboration between Institutes located in Washington, D.C., Zurich and Vienna. Team leaders have extensive experience in conducting clinical trials in the field of clinical and experimental neuropsychopharmacology, psychedelics and neuropsychological assessments of their effects. This study builds up on previous successful collaborations of teammembers in other studies.
Christoph Kraus
I am a research psychiatrist with a scientific focus on improving biological assessment, diagnosis and therapy of severe forms of mood disorders.
I have been trained in clinical psychiatry at the Medical University of Vienna, Austria. Currently, I am an attending psychiatrist at the Department of Psychiatry and Psychotherapy. I am certified to practice cognitive behavioral therapy and to apply electroconvulsive therapy. As academic, I completed a PhD-thesis on serotonin and neuroplasticity in the Clinical Neurosciences Program at the Medical University of Vienna working with PET and MRI. In addition, I conducted a postdoctoral research fellowship at the National Institute of Mental Health in Bethesda, U.S.A., working on resting state fMRI markers of Major Depressive Disorder.
My aims are to improve clinical diagnosis and treatments of severely ill patients with psychiatric neuroscience. Thereby, I use neurobiological information on the brain's structure and function gained by invasive and non-invasive assessments. For example, reliable diagnostic and therapeutic markers are urgently needed to inform
patients, their relatives and healthcare providers on disease severity and future outcomes of depression.
I have a special interest in finding novel therapeutics, whereby the safety assessment of psychedelics is one of my current research goals.

---
Project Backers
2

Backers

1%

Funded

$10

Total Donations

$5.00

Average Donation