About This Project
Veterans have high rates of PTSD, depression, and suicide, and have a hard time getting mental health care. This study will look at a potentially untapped resource for veterans: commercial video games. Previous studies show that veterans use some types of games for recreation and for distraction from PTSD symptoms. We want to learn more about how we can help veterans use more of the things games have to offer, like social interaction, without causing additional problems from too much play.
Ask the Scientists
Join The Discussion
What is the context of this research?
Despite extensive research into PTSD, suicide, depression and other mental disorders veterans face, suicide rates of veterans remain up to 61% higher than that of the general US population. Mental health care can be difficult to access, and one potential answer for some vets is to provide that help where they are—in commercial video games. Because games have many opportunities for interaction, teamwork and fun, they may be a good way to promote a sense of closeness, belonging, and security. Some veterans have described how games help them manage their PTSD, and soldiers who game may have fewer nightmares. However, depending on why they game, what happens when they game and their real-life social life and friendships, heavy video game play may be potentially protective or problematic.
What is the significance of this project?
Although many studies have looked at newly-designed games to promote veterans' mental health, few studies have explored the ways commercial video games might be useful (or not). To learn more about which aspects of video games might be helpful for veterans with various mental health problems (like depression, anxiety, and PTSD), our study will examine how veterans who are in mental health treatment use video games to improve their symptoms, and whether they gain the kind of social interaction through games that can promote healthy friendships and social support. We will also look at whether there are any concurrent problems associated with their video game use, like feelings of addiction or conflicts with other life areas, and the strategies veterans use to address these problems.
What are the goals of the project?
To answer our question, we'll interview veterans who play video games and are treated at a VA medical center. Our interview questions will help us figure out why veterans game, how gaming helps them and/or causes problems, and how their military experience and mental health symptoms tie into their gaming. As we go along, we'll use qualitative data analysis to discover patterns and themes in our data. We'll create codes (variables that describe meaning rather than numbers) and then use a systematic back-and-forth process between the three of us to converge on important themes that will help us answer our study questions. We'll write up our findings using quotes from the veterans that help explain the stories behind the various findings. We have approval for our study and can start anytime!
Budget
Our data will be gathered as audiorecorded interviews. Each interview will take up to 1.5 hours and interviews need to be transcribed in a secure setting in order to be analyzed. Once we have the transcribed interviews, we will import them into qualitative analysis software that will let us systematically create variables that will help us identify patterns, similarities and contrasts between veterans' stories about their video gaming. We will also make an anonymous dataset available to the public. We each live pretty far from the study site--a 5 hour round trip for one researcher and 7 hours for another--and we will travel there several times to conduct interviews.
We aren't paying ourselves for this at all, but Michelle and Jaime receive some stipend/salary support. Any additional funds raised will be used to expand our veterans advisory board (currently five veterans from Maryland) to a national level. This board will be a crucial part of designing and directing further studies.
Endorsed by
As a former USAF pilot in SAC during the '60's, I am intimately aware of the impact of combat having flown over 500 hours in VN. When you return, you are different. And, some of those moments 50 years ago are as vivid today as in '66 - '68. The use of gaming in the transition to civilian life offers another long term support system for the vet and their family. I support Dr. Michelle Colder Carras and her colleagues in their quest to evaluate the effectiveness of gaming on those who have experienced combat trauma.
Trying to take advantage of a medium that we know young service members and veterans already enjoy in an effort to find and even treat some of the mental health problems that occur in connection to their service is a truly innovative concept.
There is a great need for rich and in-depth information about the effects that video games have on people - including veterans - so that we can move beyond the simple dichotomy of 'bad' or 'good', and towards a more nuanced and realistic understanding of what games can achieve for people. This team has a strong background in games-research, and can be trusted to provide us with that knowledge. Thus, this project will surely add valuable new insights.
This is an exiting and very useful project. Previous research shows that games can be used to treat traumata of veterans, and that there might be positive effects of playing commercial games with a strong social component. Furthermore, it's important to find out whether there are also problematic effects and forms of use that should be avoided. The three researchers have a lot of experience in games research, and I am very convinced about their approach. They are an ideal team of highly qualified, well trained games researchers.
Meet the Team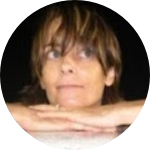 Michelle Colder Carras
Postdoctoral fellow
Affiliates
Johns Hopkins Bloomberg School of Public Health
View Profile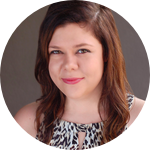 Rachel Kowert
Independent Researcher
Affiliates
Digital Games Research Association (board member); International Communication Association, Digital Games Division (board member)
View Profile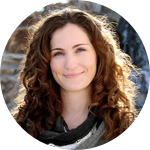 Jaime Banks
Assistant Professor, Research Associate
Affiliates
West Virginia University - Department of Communication Studies West Virginia University - #ixlab National Communication Association - Game Studies Division (chair)
View Profile
Team Bio
We come from different backgrounds—public mental health, media studies and communication science. Michelle is skilled at mental health and epidemiology; Jaime is an expert qualitative games researcher; and Rachel has published two books about game research. Our backgrounds give us a unique approach to a complex question at the intersection of health, mental health, and media use, and we think we have the right combination of skills and expertise to answer these complicated questions.
Michelle Colder Carras
I'm passionate about figuring out ways for researchers, gamers and others to work together to learn more about how video games affect mental health, are affected by concerns about mental health, and can be used to promote health in general.

My previous research has looked at how online communication helps separate gamers who play a lot but don't feel like their gaming causes problems from those who feel more "addicted". My current research will be the start of a program to figure out how ways to make existing commercial games useful for mental health and overall health while finding encouraging people to self-regulate their use.

I'm also a mental health advocate and have worked with local, state and national organizations to promote mental health. I live with my family, a dog and two cats outside of Baltimore, Maryland. When I'm not working, I like to hike, travel and explore, virtually and in real life.
Rachel Kowert
My research interests are largely focused on the potential positive and negative social impact of mediated communication at the individual level. Specifically, I am interested in developing a greater understanding of the uses, applications, and impacts of mediated socialization (e.g., online games, social networking websites, chat rooms, etc.) on ones' inter- and intra-personal social and psychological well-being, particularly among socially vulnerable populations (e.g., socially anxious, lonely, geographically isolated, etc.). I am also interested in further exploring the potential for mediated social outlets to be enlisted as platforms for behavioral therapies (such as social skills training for the socially inhibited or anxious) and the relationships between video game play motivations, enjoyment, and satisfaction through the perspective of self-determination theory.

Currently, my research is primarily focused on the social impact of online games. This includes addressing the anecdotal claim that online game players are socially different/deficient as compared to offline or non-players, examining the impact of online video game play on offline friendship networks, and evaluating the tangible social benefits of online game play. My work in this area also aims to uncover the potential origin of any social differences (e.g., social compensation, displacement, or augmentation processes) by enlisting various methodological and statistical approaches.


Jaime Banks
My research explores human-technology relationships, identity, and embodiment in interactive media ... in other words, I'm interested in how people connect with machines and digital content and how that influences how they see themselves as unique personalities and as humans. Although this work encompasses human connections with technologies from social media and mobile devices to social robots, most of my work focuses on player-avatar relationships in video games, and how players' connections with video game characters contributes to the experience of play - including the natures of social interaction, challenge and skill, problem-solving, and immersion and narrative engagement.

As a 'military brat' myself (my mom was in the Navy and my dad was a career Marine) and with other family members currently serving active duty, I'm deeply invested in extending this research to explore the ways that video games matter to servicemembers and veterans.
---
Project Backers
6

Backers

4%

Funded

$235

Total Donations

$39.17

Average Donation