About This Project
COVID-19 is having widespread impacts on humans and nature. The "Our Ocean in COVID-19" project aims to track these changes in the ocean in real-time through the pandemic and into a new normal. Using the free eOceans mobile app, participants track their ocean usage and log observations of human and animal activity. To improve participant retention, ocean literacy, and data quality we plan to build the world's first global, dynamic, in-app digital field guide for the ocean.
Ask the Scientists
Join The Discussion
What is the context of this research?
The COVID-19 pandemic has affected nearly every part of the globe. Restrictions on human movement have been a key response to slow the outbreak and numerous studies were quick to document the positive and negative effects on nature (1, 2) (e.g., reduced CO2 emissions, species reoccupation). In the ocean, the blue economy has been significantly impacted with tourism and maritime transport greatly decreased on multiple scales. Additionally, some reductions in fishing activity have been noted. However, our understanding of the impacts by COVID on the ocean are limited by policies that restrict marine professionals from monitoring, enforcement and research. To overcome this, collaborative tracking among researchers, organizations, and ocean explorers is needed.
What is the significance of this project?
The data collected in the "Our Ocean in COVID-19" will provide important baselines and temporal patterns for ocean conservation, policy, and innovation as society transitions towards a new normal. Additionally, this project will provide insights for the future of ocean monitoring. We will evaluate and iterate new methods for real-time, at-sea collaborative human use and ecological monitoring. Integration of participatory community science and management through this project could provide added benefits of improved literacy and downstream conservation impacts which can enable early warnings and actions that can lead to community resilience to change.
What are the goals of the project?
The Our Ocean in COVID-19 project started in April 2020 and will continue through 2022. We will examine the spatial distribution of at-sea human and wildlife activity through time by using the eOceans mobile app for data collection and collaboration. Our hypothesis is that COVID-19 policies on human movement will impact ocean uses, wildlife interactions, and anthropogenic impacts on the ocean.This project can only be successful with continued participation and logging from everyday ocean goers. To improve participant retention, ocean literacy, and data quality, the funding from this campaign will go towards designing and implementing an in-app Digital Field Guide. Our goal is to have 100,000 participants logging from 50 different countries.
Budget
The eOceans mobile app collects and stores data from at-sea explorers. To help our collaborators in 25 countries encourage long-term participation in this and other science projects it is critical to keep participants engaged and learning. Adding a digital field guide to the eOceans app will help contributors learn more about the ocean and the species they see, while also improving participant retention and data quality.
The field guide will be built from March to May 2021, and will be tested and used for the Our Ocean in COVID-19 project until its completion in April 2022. The field guide will also continue to be used by other collaborative projects delivered through the eOceans platform, thus continuing to be of value to many other projects now and into the future.
Endorsed by
Ocean Sanctuaries is very happy to endorse this project, as we feel it will help answer critical questions regard how COVID 19 has impacted human interaction with the ocean.
Project Timeline
The Our Ocean in COVID-19 project began in April 2020 and will complete in April 2022. We collect real-time data on activities, observations of animals or issues (e.g., garbage, pollution) from ocean explorers doing any activities.
We will initiate the Digital Field Guide in March 2021 and launch it in May 2021.
This tool will help users improve species and issues identification, and learn more about what they are seeing while reporting and engaging in science.
Jan 13, 2021
Project Launched
Mar 15, 2021
Recruit consultants: developer, designer, digital educator,
Mar 31, 2021
Gather resources and mock-up and test assets
Apr 30, 2021
Prepare and build assets
May 31, 2021
Integrate, test, and final delivery of education tool
Meet the Team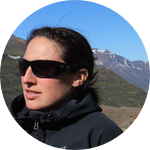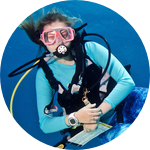 Ronnie Noonan
Marine Science Communications Director at eOceans
Affiliates
eOceans
View Profile
Christine Ward-Paige
My mission is to innovate ocean science and monitoring so communities and businesses have the information they need to make informed decisions in near-real-time and be better prepared to flourish in the face of ocean change.
I have a PhD in marine science and have led many highly collaborative ocean projects including: eManta, Great Fiji Shark Count, eShark Thailand, Marine Conservation Assessment, and now the Our Ocean in COVID-19 project.
I'm also the founder of eOceans, a platform that integrates my expertise so that communities, managers, businesses, researchers, and others can have real-time insights on their ocean assets.
Ronnie Noonan
With a degree in marine biology from Dalhousie University and deep interest in the interdisciplinary approaches to today's ocean challenges, Ronnie looks to emerging technology and innovations for meaningful solutions which is why she joined the eOceans team.
Ronnie has a breadth of ecological and communication experience and is driven to find the most pressing needs for eOceans to help ocean science be more collaborative and transparent and to keep pace with ocean change.
Additional Information
Figure 1. eOceans app interface for data submission and review. Data collection can be in snapshots (e.g., stationary point counts) or using autotrack (e.g., transect, roving), where the observer logs their activity and observations of wildlife, humans (e.g., surfers, boaters, sailors), or human traces (e.g., litter, pollution, noise). A photo is included of the scene for reference. After entry, users can follow other observations in the project through the community feed.
---
Project Backers
38

Backers

16%

Funded

$4,629

Total Donations

$121.82

Average Donation