About This Project
The purpose of the study is to discover how running affects both healthy knee joints and injured knee joints (which are more likely to get knee osteoarthritis). This will be done by comparing knee synovial fluid (a fluid that lubricates the joint) samples from volunteers with an ACL injury and volunteers without one, before and after 30 minutes of running. We hope to better understand the influence of running on knee joint vitality in healthy and previously injured knees.
Ask the Scientists
Join The Discussion
What is the context of this research?
Conventional wisdom says running is hard on knees, deteriorating cartilage and causing arthritis. Inflammation is a predecessor to arthritis so, when we conducted a pilot study that showed running actually decreases knee joint inflammation, we discovered that running may be beneficial for healthy knees.
The effects of running may be different for individuals who have sustained a major knee injury. Although the reasoning is unclear, tearing your anterior cruciate ligament (ACL) puts you at a much higher risk of developing knee arthritis. We hypothesize that joint loading, due to running, may affect an injured knee differently than it does a healthy knee, possibly contributing towards arthritis progression.
More information is needed to understand the effects of running on the knee joint.
What is the significance of this project?
Arthritis is the leading cause of disability in older adults in the United States, affecting 52 million in the US alone. By comparing the knee joint inflammation of individuals with both healthy and previously injured knees, before and after a 30-minute run, we will better understand the relationship between running and knee arthritis. This will lead to more information and the possible development of interventions (including running) that may slow or prevent the progression of knee arthritis.
Equally important, we will also be able to help debunk the myth the running is bad for healthy knees by providing a mechanism that shows running decreases knee joint inflammation, which is a precursor to knee cartilage breakdown.
What are the goals of the project?
32 runners (16 with healthy knees and 16 who have previously torn their ACL), will participate in two experimental sessions, Exercise and Control. Samples joint synovial fluid will be collected at the beginning of each session in order to quantify inflammation levels (representative of cartilage degeneration) within the knee joint. During the Exercise Session, participants will run for 30 minutes. During the Control Session, participants will sit for 30 minutes. A second and third joint sample will be collected 15 minutes and 1 hour after the 30-minute running period in order to quantify changes of inflammation due to running.
We will begin as soon as we have funding. We plan to publish our findings in impactful peer-reviewed journals.
Budget
The total cost of the project will be $17,650. However, through experiment.com we are only seeking to fund the cost of compensation for our volunteer subjects ($4,500) and part of the biochemical analysis of knee joint cytokines via a multi-analyze assay ($4500). The rest of the funds have been acquired through other sources.
Subjects will volunteer ~7.5 hours of their time in order to participate in this study. The $4,500 will enable us to compensate them ~$13/hr for their time. The multi-analyte assay will quantify the concentration of inflammatory biomarkers found within the knee synovial fluid, the joint lubricant. Knowing the concentration of these inflammatory biomarkers will allow us to assess knee joint inflammation before and after the run.
Endorsed by
Dr. Seeley and Dr. Hyldahl are colleagues working on a similar research area as me (mechanics and physiology of knee osteoarthritis [OA]). This project builds nicely on their well-received pilot study that suggested running may transfer OA-related biomarkers from synovial fluid to blood serum. Inclusion of the at-risk group in the present study could suggest new mechanisms for knee OA initiation and prevention, and could help clarify the relationship between joint-level loading and molecular-level physiology in healthy and injured knees.
I am really excited to endorse this project by Dr Seeley and his team to explore how running influences knee joint biochemistry. His previous work has found that running might improve knee joint biomechemistry, in a way that could benefit knee joint articular cartilage; however, the sample size of the study was small and limited. This new, proposed study will (1) confirm the results of their pilot study, and (2) demonstrate how running might influence knee joint biochemistry for individuals who have previously experienced knee injury.
Meet the Team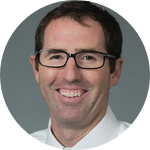 Matt Seeley
Associate Professor
Affiliates
Brigham Young University
View Profile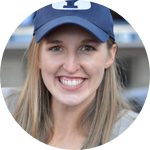 Alyssa Evans
Graduate Student
Affiliates
Brigham Young University
View Profile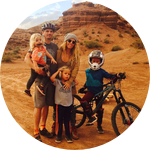 Robert Hyldahl
Assistant Professor
Affiliates
Brigham Young University
View Profile
Matt Seeley
The primary aim of my research is to better understand how altered movement, due to injury and/or disease affects knee joint health. I value exercise, and I love to study exercise. In my spare time, I enjoy most things outdoors. I also love spending time with my wife and children.
Alyssa Evans
I am a Master's student at Brigham Young University and am loving it! I have a passion for progress, whether that be personal, scientific or community progress. If you look for me outside of the lab, you'll find me in the mountains rock climbing, snowboarding, hiking or camping.
Robert Hyldahl
The overarching goal of my research is to contribute in a meaningful way to the development of crucial and much-needed clinical interventions to maintain skeletal muscle and joint vitality through the lifespan, by studying the biologic mechanisms that underlie muscle and joint adaptation to stress (e.g. disuse, damage, exercise and injury) in healthy, aged or clinical populations. In my spare time I enjoy running, cycling, climbing, and spending time outdoors with my family.
Additional Information
Watch this video about our pilot study:
This study has already been approved by an institutional review board (human subject research ethics committee)
---
Project Backers
10

Backers

10%

Funded

$834

Total Donations

$83.40

Average Donation