About This Project
The Dickensian character "Scrooge" was famously both tight-fisted and hard-hearted. But is the implied stereotype correct? Are savers meaner and nastier than spenders? To the contrary, we hypothesize that savers might be, overall, at least as kind and nice as spenders; and more particularly, that the kindness and niceness of savers might be most apparent in decisions oriented towards the future.
Ask the Scientists
Join The Discussion
What is the context of this research?
In his novel "A Christmas Carol", Charles Dickens introduced the now infamous character of Scrooge. He was a grumpy miser who, even at Christmas, preferred to count his gold coins than give his hungry employees a bonus; until, that is, a succession of ghosts scared him into mending his ways.

But the celebrated character arguably implies a pejorative stereotype: that savers are nasty and mean, unlike spenders, who are nice and kind. Could this be correct? Social psychologists have historically decried stereotypes as a basis for prejudice, but recent research suggests some may have a kernel of truth. However, if spenders are sometimes impulsive, and impulsive people are sometimes antisocial, might savers be the nicer or kinder ones? Either way, we propose to test the stereotype thoroughly.

What is the significance of this project?
People's understanding of human nature is shaped by many sources. Some of these are fictional--such as famous characters in novels. Others are factual, such as scientific studies of human personality or character strengths. Ultimately, however, understandings gained from fiction must be answerable to understandings gained from science. Our research is in this spirit: the character of Scrooge arguably implies a general stereotype, which the cultural popularity of the character would tend to perpetuate. But if science signals that this stereotype is mistaken, then the stereotype should be challenged, lest people with a disposition to save be unfairly tarnished with an unnecessary stigma.
What are the goals of the project?
Our research has three stages, each with a clear-cut goal.
At Stage 1, we begin by validating a questionnaire expressly designed to quantify dispositions to save and spend. We ensure it is psychometrically sound, and prove it has predictive validity. Thus, we properly identify savers and spenders.
At Stage 2, we correlate scores on the questionnaire with scores on well-validated measures of prosocial traits, such as agreeableness and benevolence, as well as "darker" traits, such as psychopathy and impulsivity. Thus, we test the Scrooge stereotype in general.
At Stage 3, participants play an economic game where they allocate funds to either themselves or others, modified to reflect present or future giving. Thus, we test whether savers are relatively kinder in future.

Budget
We will allocate 1/3 of the funds to each of the 3 stages of our research. Stage 1 will help to validate our key questionnaire, measuring dispositions to save or spend. Stage 2 will correlate these dispositions with well-established measures of prosocial and antisocial traits. Stage 3 will examine how savers and spenders differentially allocate resources to themselves and others in the present and in the future.
Most participants will be crowdsourced online, but some will be recruited locally. Our dedicated research analyst will work one eight-hour day per week for three months ($15.63 per hour) to complete all three stages of the research. Activities will include research design, materials preparation, data analysis, paper write-up, and results dissemination. When each stage is complete, full lab notes will be provided via our Experiment page.


Endorsed by
This project rigorously defines and assesses a personality trait that is psychologically fundamental and practically relevant: people's tendency to save or spend. It then tests systematically whether a hypothesis involving a well-known stereotype (that savers are less prosocial) is true or false. It does so using well-validated questionnaires measures, and a novel variant of distribution task. The research intriguingly bridges literature, psychology, and economics. The results will be of interest to both academics and non-academics alike!
Project Timeline
Our timeline maps simply and chronologically on to the three stages of our research. We estimate each stage will take approximately 1 month, reflecting time to design and implement the studies (1 week), collect the data online (1 week), process and analyze the data (1 week), and write up the results in various formats (1 week). In each week, our dedicated data analyst will devote 8 hours to each task. The results of each stage will be communicated as the next stage commences.
Sep 30, 2019
Project Launched
Nov 23, 2019
Project Launched
Jan 31, 2020
Complete psychometric validation of the "Save Or Spend" (SOS)  questionnaire.
Feb 29, 2020
Complete correlational analysis of SOS questionnaire and established measures of prosocial and antisocial traits.
Mar 31, 2020
Complete analysis of how savers and spenders complete a novel economic game, where they allocate resources to themselves or others in the present or in the future.
Meet the Team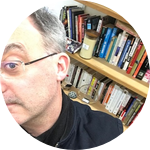 Dr Aiden P Gregg
Associate Professor
Affiliates
University of Southampton
View Profile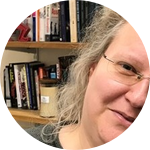 Dr Bettina Zengel
Dr
Affiliates
University of Essex
View Profile
Additional Information
Watch our accompanying video on YouTube here:

---
Project Backers
5

Backers

3%

Funded

$61

Total Donations

$12.20

Average Donation