About This Project
The islands of the Grenadines, in the Caribbean, provide critical habitat for 12 species of seabirds and include internationally recognized Important Bird Areas. Threats from poaching of eggs, chicks, and adults as well as human disturbance, burning, and invasive species are major concerns. This project empowers citizen scientists, the Grenadines Guardians, to travel to these remote, uninhabited islands to monitor threatened populations and report illegal activities to the authorities.
Ask the Scientists
Join The Discussion
What is the context of this research?
This project was inspired by EPIC's work in 2009 and 2010 during the Seabird Breeding Atlas of the Lesser Antilles. This groundbreaking study, the first standardized seabird survey for the region, identified the Grenadines as the most important area of the Lesser Antilles for nesting seabirds. The Grenadines archipelago includes 80 islands, islets, and cays that harbor globally and regionally important seabird nesting colonies and 54,000 nests. The transboundary archipelago is part of two nations, St. Vincent and the Grenadines and Grenada. As a result of the findings, EPIC initiated the Grenadines Seabird Conservation Project to implement a multi-disciplinary approach, including citizen science, public education, community-based conservation planning, and capacity building.

What is the significance of this project?
Both nations lack resources to monitor these remote islands so citizen scientists are the only eyes and ears for these crucial nesting sites. By empowering stakeholders, such as fisherfolk and tour guides, as Grenadines Guardians, we create buy-in for conservation at the community level. Guardians serve as ambassadors for wildlife. Since 2016, we have trained dozens of stakeholders in seabird identification, survey methods, and threat assessment. Their data is the only seabird data being collected in the Grenadines. Without monthly surveys, seabirds in this threatened region will continue to decline with no indication of how these crucial populations are being impacted by threats and nobody to report illegal activities such as poaching.
What are the goals of the project?
The research goal of this project is to continue monthly surveys by Grenadines Guardians in order to assess 1) seabird diversity and abundance 2) threats including plastic in nests, presence or absence of invasive predators such as rats, and the extent of poaching of eggs, chicks and adults. The findings of this research are shared at least annually with government management authorities and integrated into EPIC's advocacy work, media campaigns, and outreach materials. Our ultimate goal is to use this data to implement appropriate conservation actions through the EPIC-authored Community-based Grenadines Seabird Conservation Management Plan, which is implemented by a Working Group comprised of local stakeholders.
Budget
Volunteer citizen scientists of the Grenadines Guardians are often individuals facing economic hardship, such as artisanal fisherfolk who would lose a day's earnings while surveying seabird colonies. This stipend helps to offset losses they incur while collecting data.
In addition, travel to these remote islands requires spending personal funds on fuel or hiring a boat. In order to enable citizen scientists to do their work, EPIC covers the cost of travel to conduct seabird surveys (averaging $100 in fuel per survey) and a daily stipend of $25 to help offset lost income during survey days.
This budget covers 27 citizen science surveys. Your contribution is essential to covering the costs of these surveys as we have no external funding for this budget item. In addition, we will enter data from survey forms into our multi-year database and analyze the data to determine important conservation metrics such as seabird species diversity, abundance, and key threats.
Endorsed by
Seabirds are an important component of healthy marine ecosystems and are under threat from multiple pressures both on land and at sea. The multi-disciplinary work that EPIC have undertaken on seabirds in St Vincent and the Grenadines has revealed important new insights into the pressures that populations face in this area of the Caribbean. I fully endorse plans for this new project: I believe that it will make an invaluable contribution to conservation efforts for this important group of marine animals, while building local capacity.
Project Timeline
Within 12 months, Grenadines Guardians will have completed 27 surveys, averaging 2 to 3 surveys per month. More frequent surveys would take place during peak breeding periods, such as the summer months when migratory terns and gulls return to the Grenadines to nest, and during the winter months when resident species such as Red-footed Boobies and Magnificent Frigatebirds can be found nesting.
Nov 30, 2020
Project Launched
Aug 15, 2021
Complete half of the proposed surveys
Dec 31, 2021
Complete the remainder of proposed surveys
Mar 15, 2022
Complete data entry and analysis
Meet the Team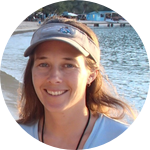 Natalia Shivan Collier
Program Director
Affiliates
Environmental Protection in the Caribbean (EPIC)
View Profile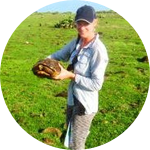 Juliana Coffey
Project Coordinator
Affiliates
Environmental Protection in the Caribbean (EPIC)
View Profile
Team Bio
Natalia Shivan Collier
Since 2000, I have served as co-founder and Grenadines Seabird Program Manager of the nonprofit organization, Environmental Protection in the Caribbean (EPIC). My background is in wildlife biology, with a focus on seabirds. I currently manage several research, outreach, and conservation projects throughout the Caribbean Basin.
I coordinated with our research team on the groundbreaking Seabird Breeding Atlas of the Lesser Antilles, which provides the first regional, standardized perspective on the population status of seabirds. It was this book which prioritized the conservation value of the Grenadines and highlighted the issue of seabird harvest in the area.
One of my primary interests is community-based solutions to conservation threats, particularly those affecting seabirds and wetland habitats.
Juliana Coffey
I am a marine biologist with a background in participatory co-management, originating from Newfoundland, Canada where I began my research on seabirds more than 20 years ago. Studying the marine environment now for over two decades has brought me to more than 40 countries, where I often work on fishing boats, research vessels, sailboats and cruise ships from the Southern to the Arctic Ocean, living at-sea or in remote field camps for several months at a time. My seabird work is diverse and has included such projects as satellite tracking, microplastics in the marine environment and collection of traditional knowledge from fisherfolk and indigenous communities.
I first came to the Grenadines in 2011, where I was an intern at an environmental NGO. Since then, I have conducted freelance research and outreach through the "Birds of the Transboundary Grenadines" project and through Environmental Protection in the Caribbean (EPIC). In 2019, a co-authored book through my research on birds of the Grenadines was released which features a chapter on local knowledge, stories and values of birds collected from over 100 residents throughout the Grenadines, and in 2020 a mini-documentary on seabirds was produced by EPIC featuring my footage collected through the Grenadines. In 2019, I conducted stakeholder consultations throughout the transboundary Grenadines to produce the "Community-based Conservation Management Plan for Seabirds of the Transboundary Archipelago". I additionally recruit, train and provide ongoing logistical, administrative and advisory support to the Grenadines Guardians and assist with the citizen scientist survey design and data management.
---
Project Backers
0

Backers

0%

Funded

$0

Total Donations

$0

Average Donation