About This Project
We are conducting a social study of the use of cryptocurrencies such as Bitcoin. Bitcoin is a digital cash, exchanged through a peer-to-peer payment system, that can bypass state controls. We are interested in whether this online currency may support financial inclusion and how its use impacts the conditions of trust, security and privacy of money. This study is conducted through RMIT University (Melbourne, Australia).
Ask the Scientists
Join The Discussion
What is the context of this research?
Prior to this project, our research team has studied the use of mobile money in developing countries and the rising advent of cryptomarkets. For this project, we are bringing together what we know about financial inclusion, money and digital currencies. To get this project started, we reviewed previous research in this area and wrote a future research agenda outlining three directions of study, including financial inclusion, digital community and payments systems. What we do know is that online currencies are opening up new social projects and possibilities. However, the current state of knowledge is that this is an understudied digital frontier that may have both intended and unintended consequences for user privacy, regulation, and financial inclusion.
What is the significance of this project?
This research is being conducted because there is currently limited understanding of the use of Bitcoin, and cryptocurrencies more generally, across diverse socio-cultural contexts. It is timely because alternative payment systems gain more appeal during periods of economic instability and resulting waves of political backlash from disaffected groups in countries such as the US, UK and India. The lead investigator, Professor Supriya Singh, observes that for socially marginalised groups, unstable economic and political conditions create a climate where governments are no longer trusted to keep value in the currency and people turn to alternative monetary forms not only for trade, but as a store of value and investment return.

What are the goals of the project?
Through this study we aim to understand why people use cryptocurrencies such as Bitcoin and what the benefits and risks have been for doing so. We also aim to investigate the mechanisms for trust, security and privacy that are deployed and developed within the community of users. In the process we will characterise the role of cryptocurrencies alongside people's use of other currency forms, digital and non-digital.

In doing so, we anticipate that the ethnographic study of the cryptocurrency movement will more generally shed light on socially generated solutions for current financial inequalities within both local and global contexts.

Budget
This proposal seeks seed funding for the fieldwork component of the research, which is ethnographic data collection. The budget is designed to provide the minimum in terms of time that it would take for the researcher on the ground, Dr Alexia Maddox, to launch this project and capture early findings and research directions. The time frame of data collection is for an initial 3-month period.
Fieldwork will include in-person and online engagement with community groups promoting and facilitating the adoption of cryptocurrencies such as Bitcoin. In addition it will include in-person and online interviewing with key stakeholders in the development and adoption of cryptocurrencies. In compliment to this, we will monitor online forums and environments where people discuss the use and application of cryptocurrencies.
Activities involve a minimum of 2 hours per week of online monitoring, 2 hours per week of event attendance, 50 stakeholder interviews and an incentive for participants.
Endorsed by
Encrypted digital currencies like Bitcoin are revolutionary. We need to better understand how people are using them, especially how they are able to bypass state controls (states usually control our financial systems) to build their own monetary and trading networks. Alexia is a perfect lead for this project and will be well-supported through expertise in digital financial and social systems at RMIT. I'm excited to endorse this project!
Meet the Team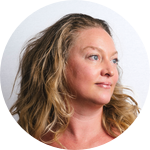 Alexia Maddox
Digital sociologist
Affiliates
RMIT University
View Profile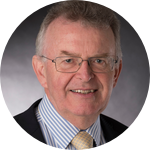 Greg Adamson
Associate Professor
Affiliates
University of Melbourne IEEE Society on Social Implications of Technology Standards Australia TC-041 (Blockchain Standards Initiative)
View Profile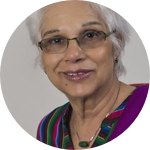 Team Bio
Our team is drawn together through our diverse interests in financial inclusion and socio-technical innovation. Professor Supriya Singh contributes insight into money and financial inclusion. Professor Heather Horst contributes a cross-cultural perspective of mobile money. Dr Greg Adamson contributes 25 years working in digital risk experience and financial technologies. Dr Alexia Maddox contributes her understanding of digital frontiers and online activism.

Alexia Maddox
I am a digital sociologist who is deeply curious about how innovations in digital networked technologies become adopted and socially adapted. Our lives have been irrevocably impacted by the advent of the internet. This includes the ways we communicate, how we learn and find information alongside how we create and exchange things that have value to us.
Having watched the spread and adoption of the internet and studied its social impacts, I know that our relationship with innovations in digital networked technologies creates both intended and unintended consequences. Our early and unprocessed reactions are more visible in the real time pulse of social media. Our lives are archived and our online activities create digital traces that reveal more about us and challenge our understandings of privacy and consent. Without a clear intention or direction, we are engineering our future through our mundane daily practices and I think it is important for us to stop and consider what we want our digital future to be.
As a practicing sociologist, my research interests are in digital frontiers, community studies and research methods. This is covered in my recent book, 'Research Methods and Global Online Communities: a case study' which combines these areas and forms the basis of my study of emerging communities forming through online spaces and cryptography.
I came to the study of the cryptocurrency community through my exposure to the emerging environment of cyryptomarkets on the dark web. This showed me that we are tinkering away at the edges of money and global markets to engineer a new world based upon radical philosophies and social resistance to the centralised repression of social diversity and personal sovereignty.
Alexia Maddox (PhD) is a Research consultant in the Graduate School of Business and Law at RMIT University in Melbourne, Australia.

Greg Adamson
Greg Adamson specialises in understanding barriers to the adoption of socially beneficial technology.
We see many problems in the world that technologies could address, yet they don't. What are the barriers to socially beneficial technology?
I became interested in bitcoin in 2013, after working in the financial services industry for several years. While banks are generally pleased with the services they provide, 2.5 billion people in the world don't benefit from these services (no insurance, no credit at reasonable rates, nowhere safe to store their money). If banks can't meet those needs, then they need to let other service providers do so. Bitcoin is a financial technology that has the power to disrupt, and possibly deliver, such services. There are many, many challenges, but it is a promising start.
Supriya Singh
Professor Supriya Singh specialises in issues of banking, globalisation and money and financial inclusion.
My research focuses on the sociology of money and banking; migration, remittances and the transnational family; globalisation, financial inclusion, user-centred design of information and communication technologies; and methodological issues relating to qualitative research.

Additional Information
If you would like to donate by bitcoin, you can. The crew at Experiment have set up a specific bitcoin address for the study, which is:
1LN1hCsYJCMvPFFBGPTT1vNpr4Z6HCKWJm

If any bitcoin ends up there, they'll know and will add it to the project tally on a weekly basis. Email Alexia to let her know you've donated by Bitcoin. This way we can reverse the donation to you if the project does not meeting it's funding target. email: alexia.maddox [at] rmit.edu.au
You can access live updates, further information about the study and get notifications of publications for the duration of the study at Alexia's website, https://alexiamaddox.com
---
Project Backers
14

Backers

29%

Funded

$1,192

Total Donations

$71.46

Average Donation