About This Project
All athletes strive to improve their performance and utilize various types of ergogenic aids in order to improve their performance. We see all types of athletes wearing compression garments during their trainings and competitions. Why are they wearing these garments? How exactly are these garments benefiting them? The purpose of this study is to examine the physiological mechanisms behind the use of compression garments during exercise.

Ask the Scientists
Join The Discussion
What is the context of this research?
The use of compression garments in sports emerged from clinical settings where they are used for the treatment of compromised blood circulation. These garments have a graduated application of pressure on the underlying anatomy, providing the highest amount of pressure at the ankle that gradually reduces up the limb. Clinical research is supportive of graduated compression as it has shown to increase blood circulation (1). Clothing companies specializing in sportswear have taken this clinical concept & applied it to their products. Research has favored the use of graduated compression in sport as a non-invasive & non-restrictive recovery modality but mechanisms behind the theory are not fully understood (2).
What is the significance of this project?
Every athlete encounters delayed onset muscle soreness (DOMS) throughout their training. Many athletes are huge advocates of graduated compression for reducing DOMS and allowing them to adhere to a training program at desired intensities. This research is important as it may elucidate some of the unknown mechanisms behind reductions in DOMS while wearing a graduated compression garment. If there are physiological mechanisms involved in the usage of these garments, this research can provide rationale for their widespread use.
What are the goals of the project?
This study is a cross over design where ten subjects will participate in both an experimental condition wearing graduated compression tights and control condition with loose fitting shorts. Subjects will complete an exercise session for each condition and provide the following measurements: blood sampling for the analysis of creatine kinase, near-infrared spectroscopy to measure tissue concentrations of oxyhemoglobin and deoxyhemoglobin, leg circumference for swelling, and ratings of perceived muscle soreness for a subjective measure of DOMS. These measurements will be taken immediately before, immediately after, 24 hours, 48 hours, and 72 hours post exercise to evaluate the effects of the graduated compression garment on DOMS.
Budget
Creatine kinase kits are needed to analyze amounts of the enzyme in the blood. Creatine kinase is an important enzyme in this study as it is a marker a muscle damage.
Blood collection supplies include lancets, capillary tubes, gloves, alcohol wipes, and gauze. This supplies are crucial to this study as the collection of blood is necessary to analyze creatine kinase levels.
The compression garments are not included in this budget as they are being donated for research purposes.
Endorsed by
I wholeheartedly endorse this research project. The topic is one that has not been previously studied, and should be of significance to athletes who wear such compression garments during exercise. I have known Josh Cotter for many years, and am confident in his team's ability to complete these studies and gain meaningful data.
Meet the Team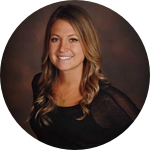 Makenzie Stade
Affiliates
California State University, Long Beach
View Profile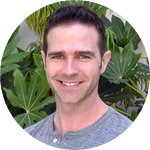 Joshua A. Cotter
Assistant Professor, Exercise Physiology
Affiliates
California State University, Long Beach
View Profile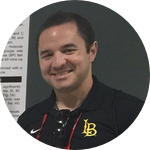 Evan E. Schick
Assistant Professor, Exercise Physiology
Affiliates
California State University, Long Beach
View Profile
Makenzie Stade
As a former athlete, I have always been interested in exercise and how it impacts the body. I graduated from California State University, San Marcos in 2014 with a B.S. in Kinesiology and studied the physiological effects of recreational surfing as a student research assistant. I am currently working towards a M.S. in Exercise Science at California State University, Long Beach where I work in the PEXS (Physiology of Exercise and Sport) Lab and am a Teaching Associate for Exercise Physiology labs. I am expected to graduate this spring upon completion of my thesis.
Joshua A. Cotter
I am an Assistant Professor of Exercise Physiology at California State University, Long Beach. I am the co-director of the Physiology of EXercise and Sport (PEXS) lab where my focus is on understanding how the regulation of skeletal muscle mass affects outcomes on health and sport performance. My general interests include biomechanics of the knee joint, ergogenic aids and sports performance, optimization of training programs and nutritional support for strength and hypertrophy, exercise countermeasures for spaceflight, and the biology of the myogenic satellite cell. I completed his doctoral training at The Ohio State University (GO BUCKS) where I focused on Muscle Physiology and Biomechanics. I continued my training in Exercise Physiology as an NIH sponsored fellow at the University of California, Irvine. I have co-authored a chapter on protein timing in the book "Dietary Protein and Resistance Exercise" and have authored several peer-reviewed articles found in the Journal of Strength and Conditioning Research, Medicine and Science in Sports and Exercise, and Aerospace Medicine and Human Performance (https://www.researchgate.net/p...). I am certified by the National Strength and Conditioning Association as a Certified Strength and Conditioning Specialist (CSCS) and Certified Personal Trainer (NSCA-CPT). Outside of academics, I enjoy being outdoors playing volleyball at the beach (doesn't happen too often these days) or hiking beautiful spots around the world.
Evan E. Schick
I'm an Assistant Professor of Exercise Physiology and Co-Director of the Physiology of EXercise and Sport (PEXS) Lab at California State University, Long beach. In my lab, my long term aim is to elucidate the mechanisms by which skeletal muscle health influences total body health and sport performance. I pursue this aim from an endocrinologic perspective, applying a wide scope of methodologies that range from whole-body to the cellular and molecular level. I'm currently examining: 1) central vs. local hormonal control of signaling pathways that regulate muscle growth and nutrient metabolism, 2) the magnitude these pathways are altered by acute lipemia and hyperglycemia and 3) how acute and chronic exercise modulates the response of these pathways during these states. I recently co-authored a chapter on intermediate program design in the upcoming new edition of Strength Training (Human Kinetics), while my peer-reviewed articles have appeared in the Journal of Strength and Conditioning Research (JSCR), Medicine Sportiva and the Strength and Conditioning Journal. I received my doctorate in Exercise Biology from the University of Toledo (pride of the MAC) and have been a certified strength and conditioning specialist (CSCS) for 10 years. The totality of my spare time is devoted to my family and perfecting my condo.
Additional Information
This study has been approved by the Institutional Review Board (IRB).
---
Project Backers
0

Backers

0%

Funded

$0

Total Donations

$0

Average Donation