About This Project
Current cancer treatments such as chemotherapy and radiation leave patients susceptible to infections by killing as many healthy cells as diseased ones. Using low intensity pulsed ultrasound(LIPUS) to lyse leukemia, lymphoma, or myeloma cells may be a viable treatment because cancer cells have different mechanical properties.
Ask the Scientists
Join The Discussion
What is the context of this research?
Resonance is the phenomenon of matching a wave's frequency to that of an object's until it shatters. Each object, including a cancer cell, has a natural resonant frequency capable of being quantified. Researchers at Caltech have applied analytical spherical analysis equations to approximate the resonant frequencies of cells in the paper "Oncotrispy." In early 2020, the "Selective ablation of cancer cells with LIPUS" applied these formulas in-vitro. Current oncological ultrasound treatments, such as high intensity pulsed ultrasound (HIFU) ablates cancer cells by generating heat. Since blood cancers cannot be targeted with this method, LIPUS is a promising alternative. I plan to apply these LIPUS methods to a minimally invasive in-vivo simulation.
What is the significance of this project?
Currently, radiation and chemotherapy are the main treatments for leukemia, lymphoma, and myeloma patients. Killing as many healthy as cancerous cells, they leave patients immunocompromised and feeling unwell. High intensity focused ultrasound can ablate selective areas on an organ by generating heat. However, since these are non-adherent cancers that have likely metastasized, this treatment is not applicable.
Low-Intensity Pulsed Ultrasound(LIPUS) is one of the most promising ultrasound treatments for suspension cell cancers. It can be applied in a minimally invasive dialysis-like setup to treat blood cancer patients. LIPUS may be an alternative to traditional chemotherapy since it minimizes the negative side effects patients endure as they wait for a stem cell donor.
What are the goals of the project?
The main objective of this research project is to lyse blood cancer cells at a higher rate than healthy blood cells with low intensity pulsed ultrasound. I will design a new CNC rig to hold the IV tubing. This will allow the transducer to be aligned and precisely target the cells in the IV line. I will also start culturing murine leukemia, lymphoma, myeloma, and PBMC cells. I will evaluate the selective lysing of blood cancers from LIPUS by testing each cell line individually post-treatment with an apoptosis kit. This will allow me to compare the effectiveness of this treatment to chemotherapy currently in use.

Budget
FOH: Reads pressure from transducer for alignment (currently renting)

0.67 MHz HIFU Transducer: generates LIPUS signals to lyse the cancer cells (currently renting)
Amplifier: Increases signal from the signal generator before sending to transducer (currently renting)
IV Pump: Pushes plunger of syringe filled with blood cancer through a tube at a controlled rate
*Cell culture materials will be paid for out of pocket since they are less expensive
Items already purchased: XYZ Motor System with Rotary Table, 0.3/0.5 MHz transducers, acrylic tank with CNC machining, 3D-printed plate holder, PDMS, Mylar Film, oscilloscope, signal generator, BNC cables, water heater, pressure chamber, clamp, murine leukemia cell line, murine lymphoma cell line, murine myeloma cell line, murine healthy PBMCs
Endorsed by
Any good scientist will tell you that simple concepts offer the most elegant solutions, and this project is right up that alley. To treat cancer, there will always be the next latest, greatest, and most expensive drug, but the simple technique of using ultrasound to selectively kill cancer cells, is a much-needed innovation for cancer patients. Yash has laid all the right basic groundwork and is poised to go to the next step of figuring out the right conditions for making it more selective and effective.
I am really excited for this project. I believe this will answer many questions regarding the effect of ultrasonic radiation to cancer cells.
Project Timeline
Human leukemia cell lines were tested in bottomless well plates in March of this year as shown in the video demonstration. Blood cancer cell lines will be tested in the summer of 2021 at BioCurious and a paper will be published afterwards. The equipment is already assembled, and testing has been done previously in well plates
Mar 02, 2021
Human Leukemia Cell Lines in Wellplates
May 13, 2021
Project Launched
Aug 01, 2021
Murine Myeloma Cell Line Testing with IV Pump
Aug 02, 2021
Human Leukemia Cell Line Testing in Microplates
Aug 03, 2021
Murine Leukemia Cell Line Testing with IV Pump
Meet the Team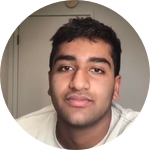 Yash Tipirneni
Cancer Researcher
Affiliates
BioCurious
View Profile
Team Bio
Yash: Conducted research, created experimental design, and started testing on cancer cells with LIPUS
Johan: Will be the adult supervisor of Yash at BioCurious during the experiments
BioCurious is a non-profit, hacker-space, community lab that hosts other similar projects. Its mission is to make research opportunities accessible to the public. Visit their website with this link

Yash Tipirneni
Yash is a high school junior at Archbishop Mitty High School accepted into the University of California, Davis as an incoming freshman. He will study animal biology for his pre-veterinary undergraduate. He interns on weekends at Tama Veterinary Hospital. He also sings in choir and plays water polo.
He has been at BioCurious for 3 years and has been trained in proper tissue culture protocol for adherent and suspension cells under the airflow hood. He is familiar with media change, splitting, cell counting, seeding, centrifugation, and microplate reading. He was also part of BioCurious's community project, "Sequencing of Dwarf Cuttlefish" DNA, for a short while.
Yash hopes to become a board-certified veterinarian in either Zoology or Internal Medicine(Oncology) one day. He will continue his research throughout undergraduate and veterinary school.
Johan Sosa
I have been involved in "Do It Yourself" biology projects for nearly four years. I am interested in finding new ways to fix broken things. My background is in computer security but I have a strong interest in the sciences.
Additional Information
Instagram: @cancerlipus
Contact for questions: ytipirneni@ucdavis.edu

(See LAB NOTES for more references, calculations, pictures, diagrams, code, ect.)
Future Applications: Dialysis-like setup to non-invasively treat patients in-vivo similar to this method. Blood would flow out from a venous catheter, through a tube into a water bath, above a transducer to be insonated, and into another site on the patient.
---
Project Backers
4

Backers

1%

Funded

$200

Total Donations

$50.00

Average Donation