About This Project
Increasingly, parents are reluctant to allow their young children to receive vaccines, leading to disease outbreaks. There is little understanding of what information helps parents become accepting of vaccine after initial hesitation. We propose an online, crowd-sourced, focus group study of parents who were once vaccine-hesitant but later decided to vaccinate to help us understand the type and content of information that causes this change in vaccination beliefs.
Ask the Scientists
Join The Discussion
What is the context of this research?
Over the last decade there has been a significant increase in the U.S. in outbreaks of vaccine preventable diseases like measles, pertussis and mumps. The major cause of these outbreaks is under-vaccination among young children. Most cases of under vaccination are due to parents' reluctance to allow their child to receive vaccines according to the recommended national vaccine schedule. There is an abundance of research on why parents are vaccine-hesitant. In contrast, there is essentially no research that explores the decision-making and thought processes among parents who were initially vaccine-hesitant, but ultimately decided to follow the recommended vaccination schedule.
What is the significance of this project?
There is an immediate and pressing need for interventions to address the growing public health threat of parental vaccine hesitancy. Most of the prior interventions that have been developed stem from academicians' ideas of what might work, based on their own experience, and on behavioral theories. Unfortunately, the majority of these interventions have failed to show an impact. New approaches are needed. One avenue that has not been examined is talking to actual parents who started out as vaccine-hesitant, but ultimately became vaccine-accepting. Our hypothesis is that by understanding these parents' thought processes and decision-making, better interventions to address vaccine hesitancy can be developed.
What are the goals of the project?
The goal of this project is to systematically examine the decision-making of parents who changed from vaccine-hesitant to vaccine-accepting in order to identify potential target approaches for future intervention studies. We will convene 3-4 "virtual" focus groups of parents of children younger than 2 years who made this conversion. Parents will be identified through the crowdsourcing forum mTurk which we have used successfully for past projects. Using a written focus group guide, parents will be systematically asked about the evolution of their vaccination view with emphasis on the type of information that led to vaccine acceptance. Grounded theory methods will be used to analyze the data.
Budget
mTurk advertising - The crowdsource mechanism, mTurk, will be used to identify parents for the study. Past experience suggests about 2,000 individuals need to be screened to reach a sample of 20 participants. At $0.10 per screening (high for mTurk) we should be able to achieve our sample size.
Incentives - These are provided to parent participants. In past studies we have found $50 provides participants with a sense of being "paid" fairly for their "work."
Transcription - We anticipate 4 hours of audiotapes from the focus groups. To do a formal content analysis properly the tapes need to be transcribed.
Qualitative analysis - The bulk of the work in this project is making sense of the data through formal qualitative analyses, which will take ~100 hours.
Project coordinator - A coordinator is needed to oversee the advertising, incentive distribution, participant recruitment and study IRB.
Endorsed by
This is a very important study that addresses critical questions related to vaccine hesitancy and vaccine acceptance. Dr. Dempsey is renowned for her expertise in vaccine hesitancy research. This work will have a significant impact on the field of pediatric medicine. Furthermore, it has the potential to greatly impact public health by reducing vaccine preventable diseases.
Meet the Team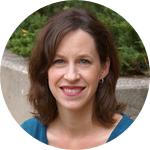 Amanda Dempsey
Associate Professor of Pediatrics
Affiliates
University of Colorado Denver, Department of Pediatrics
View Profile
Team Bio
Sean O'Leary, MD - Dr. O'Leary is an infectious disease specialist and immunization researcher at the University of Colorado Denver. He and Amanda Dempsey have collaborated on numerous research projects related to vaccine implementation.
Jennifer Pyrzanoski, MSPH - Ms. Pyrzanowski is a project manager for several of Dr. Dempsey's and Dr. O'Leary's research projects. She has vast experience in managing vaccine delivery research studies, and in qualitative analysis.
Amanda Dempsey
Amanda Dempsey is a pediatrician and researcher at the University of Colorado Denver in the Adult and Child Consortium for Outcomes Research and Dissemination Science (ACCORDS). She has spent the past 15 years studying vaccination among children and is a passionate supporter of childhood immunization. With more than 75 publications in this field she is recognized as an international expert in the field of vaccine delivery. Much of her work focuses on developing and assessing interventions to help parents feel more comfortable about deciding to vaccinate.
Additional Information
Our research team has more than 20 combined years of experience in studying issues related to childhood vaccination. As practicing pediatricians we face every day the challenges of trying to convince parents that vaccines are safe, effective, and critically important for protecting their children. Parents want to do what is best for their children but are inundated with information from many sources, some of which is more credible than others. It is increasingly difficult for parents to sort out high quality information from junk science. We are passionate about finding ways to help parents sort through this information overload so that they can feel comfortable and confident about vaccinating their children according to the recommended schedule. IRB approval for this project has already been initiated and we are enthusiastic about conducting this study to learn more about parents' decision-making for childhood vaccines!
---
Project Backers
3

Backers

6%

Funded

$261

Total Donations

$87.00

Average Donation