About This Grant
The Hot Science Summer initiative is specially designed to catalyze your ability to do YOUR science. Just as you are. With your community. Right now.
Who's in the Hot Science Set?

We asked anyone with questions about the way the world works to launch a project.
Members of the Hot Science Set were not required to have a specific degree or
qualifications other than the ability to answer the questions they posed –– we call these folks "STEM creatives"! No one has all of the answers worked out before they start, and anyone can be a STEM creative. We just want to encourage you to do YOUR
science!

We here at the SeRCH Foundation and VanguardSTEM live and breathe STEM identity
and the ability to fully express yourself as a scientist, on your own terms. As such, the
members of our Hot Science Set were asked to explicitly describe how their project
uses the intersectional scientific methodology. Check out the "Additional Info" section of
the projects in the Hot Science Set to learn about what motivates each of the STEM
creatives we're supporting this summer.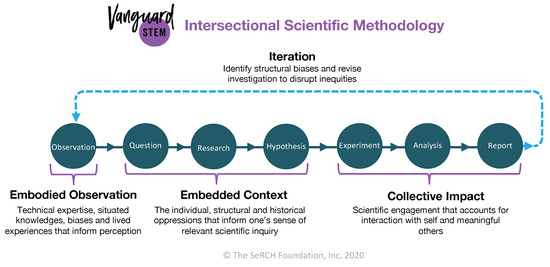 Since this is a pilot project, we will not be able to financially boost every project
submitted as part of Hot Science Summer. We're working hard to get the word out
across all of our networks, but if you found your way to this page YOU can support the
BIPOC STEM creatives in the Hot Science by donating to any of the projects above or
sharing them on social media and within your networks.
About The SeRCH Foundation, Inc and VanguardSTEM
SeRCH is a non-profit that uses STEM as a tool for social justice and is the parent non-profit for VanguardSTEM. VanguardSTEM is our signature program and is hosting Hot Science Summer for our #VSVillage and all who want to be a part of our Hot Science Set! You know we STAY looking for ways to create yummy goodness, direct from the hyperspace.
How It Works
This grant is for projects that launch crowdfunding campaigns by Jun 25, 2021. Eligible projects must be approved before the launch deadline.