About This Project
This survey research study aims to explore the amount of confidence emergency physicians have with treating patients in the ER in the depths of suicidality, psychosis, and mania. We hope to understand where these doctors may need more training, and also what factors (institutional, educational, and experiential) may contribute to their confidence patterns, which could guide future curricula. We would like to offer a $100 gift card drawing for survey participants.
Ask the Scientists
Join The Discussion
What is the context of this research?
The emergency room is the only place to go for many patients in crisis. However, it has been shown that in the past few years emergency room visits for mental illness in the U.S. are on the rise. [1]
Emergency room care for those experiencing mental health crises has previously been shown to be an area of concern. A recent study showed only 31% of ER patients received standard risk of self-harm screening. [3] Other studies have found disagreement between emergency physicians and psychiatrists on whether patients should be admitted or released. [4-6]
As all patients are screened for suicidality during an ED visit, even doctors that have no psychiatric resources available may be confronted with a suicidal patient and must be ready. [2]
Citations in additional info below.
What is the significance of this project?
Medical care is a continuously evolving and improving endeavor. This study attempts to identify the weak areas in current medical education and medical care in hopes of a better future for patients in crisis. What we find over the course of this study can be used in future emergency department quality improvement projects to deliver better care to one of our most vulnerable populations.
What are the goals of the project?
Our goal is to distribute our survey to two states' worth of emergency physicians through the American College of Emergency Physicians newsletter. It will ask about their training, experience, institutional resources, and their confidence in their ability to complete specific goals of crisis care. With their responses, we will run statistical analyses to determine any trends between these variables. We will then publish our results in the medical community.
Budget
Without a reasonable survey response rate, we won't be able to reach statistically significant conclusions. Having a prize drawing gives doctors a reason to go and fill out the survey other than the goodness of their hearts. Such a small sum is too little to write a grant proposal for, so we're hoping a few generous people consider new insight into medical education a worthy cause. Thank you!
Endorsed by
This project addresses an important question that is not yet addressed by existing literature. From my work in emergency medicine, I know that we deal with a large number of patients with psychiatric comorbidities. Understanding how well equipped emergency physicians are to address these patients is the first step to understanding how to best serve them.
Project Timeline
Funding: October 2017
Survey opens: November 2017 - March 2018
Data analysis: March 2018
Write up and publish: Spring-Summer 2018
Nov 01, 2017
Project Launched
Nov 18, 2017
Distribute Survey to Physicians
Mar 17, 2018
Close Survey and Begin Analysis
Jun 30, 2018
Publish Results
Meet the Team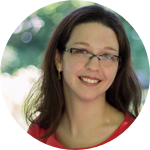 Katharine Meigs
Medical Student
Affiliates
Northwestern University Feinberg School of Medicine
View Profile
Team Bio
Principle Investigator Zachary Pittsenbarger, MD: Pediatric Emergency Physician at Lurie Children's Hospital, mentor, and educator.
Katharine Meigs
I am currently in my third year of medical school at Northwestern University's Feinberg School of Medicine and look forward to applying for residencies next year.
I have been fascinated with the human body and mind throughout my life, beginning medical school in 2015 with hopes of becoming an emergency physician with a personal focus on psychiatric issues.
Additional Information
Northwestern University IRB study number: STU00202932.


Citations:
1. Larkin,G. L., Smith, R. P., & Beautrais, A. L. (2008). Trends in US emergency department visits for suicide attempts,1992-2001. Crisis, 29,
73-80.
2. Patient Safety Advisory Group of the Joint Commission. (2016). Sential
Event Alert #56: Detecting and Treating Suicide Ideation in All Settings. Retrieved from The Joint Commission Website: https://www.jointcommission.or...
3. Caterino, J.M. et. al. (2013). Evaluating current patterns of assessment for self-harm in emergency departments: a multicenter study. Academic Emergency Medicine20(8):807-15.
4.Chakravarthy, B. et. al. (2013). Psychiatric patient disposition agreement between the emergency physician and the psychiatry consultant. Crisis, 1;34(5):354-62.
5.Douglass A.M. et. al (2011). Emergency medicine and psychiatry agreement on diagnosis and disposition of emergency department patients with behavioral emergencies. Academic Emergency Medicine, 18(4):368-73.
6.Tse, S.K. et. al (1999). How good are accident and emergency doctors in the
evaluation of psychiatric patients? European Journal of Emergency Medicine, 6(4):297-300.
---
Project Backers
5

Backers

102%

Funded

$113

Total Donations

$22.60

Average Donation