About This Project
Zika virus is spreading rapidly in the Western hemisphere and is linked to fetal microcephaly. We recently found that new Zika virus strains suppress the antiviral response but not the stress response in human epithelial cells. We hope to determine how Zika virus can suppress the antiviral and stress responses in infected human and mouse cortical neurons. Defining how Zika virus modulates these pathways will help identify interactions that can be targeted for antiviral development.
Ask the Scientists
Join The Discussion
What is the context of this research?
Zika virus is a member of the positive-sense RNA Flaviviridae family. Although Zika infections typically cause mild symptoms, severe neurologic diseases have recently been reported linking the virus to encephalitis, fetal microcephaly and Guillain-Barre syndrome. Although there is growing evidence of virus associated pathologies, most of what is known is based on related viruses. Recent studies using primary and cell line tissue culture indicate that Zika can replicate in multiple cell types. We recently carried out preliminary experiments using monkey and human epithelial cells as well as brain cells of newborn mice. We found Zika grows at different rates and causes different levels of cell damage. We also observed cell-type specific suppression of antiviral but not stress responses.

What is the significance of this project?
The recent Zika outbreaks are caused by a distinct Asian lineage and our knowledge of its biology is limited. Several publications have indicated that Zika can replicate efficiently in human neuronal cells. Our own studies show that Zika can infect and replicate well in brain cells of newborn mice (neonatal cortical neurons). The infected cells actually remain "healthy" for the first 48 hrs of infection but then quickly start to die by 72 hrs after infection. This data is similar to that reported in humans indicating that Zika growth kinetics, susceptibility and responses are comparable in human and mouse cells. Understanding how Zika keeps actively infected neurons alive to produce large amounts of virus until their exhaustion will help us identify novel therapeutic targets.

What are the goals of the project?
Our goals will be to understand how Zika virus strains (old vs new) infect, replicate and evade the host response. We'll test the ability of Zika to replicate and cause damage to neuronal cells. By including old and new strains, we will also be able to identify potential mutations that may account for these effects. We observed Zika was able to shut down antiviral responses but not stress responses in epithelial cells; therefore we'll see if the same thing occurs in Zika-infected neuronal cells. By carrying out our infections with cells that also have reporter-systems, we will try to define how ZIKV actively slows/shuts-off the antiviral response and why it does not do the same with the cell-stress response.

Budget
1. Different cells we use, especially neuronal cells, require different kinds of media and special nutrients.
2. We'll use antibodies to detect virus and host proteins by microscopy to see if Zika infection changes localization of host proteins and inhibit their functions. We have to pay for microscope use-time and image analysis.
3. Infectious virus produced from cells is measured by staining (Crystal violet) to quantify cell death. Zika doesn't always cause visible cell death, so we'll detect infected cells by antibodies and microscopy.
4. We'll measure replicating Zika mRNA by quantitative real-time PCR (qRT-PCR); we'll also quantify changes in host mRNAs of antiviral or stress response genes.
5. Our reporters-systems (like luciferase gene) are activated when antiviral or stress response pathways are activated. Active reporters convert a substrate (luciferin) that can be measured. We limit measurement error by using triplicate samples, but this significantly increases our cost.

Endorsed by
Husni Elbahesh, Ph.D. is one of our new, talented Assistant Professors in the Department of Microbiology, Immunology & Biochemistry. This study will provide critical, new information on how Zika virus causes disease in humans and could lead to new therapies to inhibit virus replication. Overall, this is tremendously important and exciting work and I fully endorse Dr. Elbahesh's efforts.
Dr. Husni Elbahesh, Ph.D., has studied and published on the innate immune response and cell stress response in the flavivirus, West Nile virus, and influenza A viruses. Dr. Elbahesh has a unique skill set, which should enable him to elucidate the differences in the innate immune and stress responses in both historic and current strains of Zika virus. It is my personal view that this work is extremely important and hopefully will lead to novel therapeutics for the treatment of individuals who have been infected with Zika virus.
Meet the Team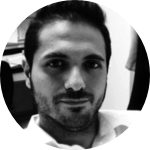 Dr. Husni Elbahesh
Assistant Professor of Microbiology, Immunology and Biochemistry
Affiliates
University of Tennessee Health Science Center
View Profile
Team Bio
Dr. Karthik Shanmuganatham (PhD) is a staff scientist in my lab with extensive virology research experience in using animal models to study virus pathogenesis. He has studied low and highly pathogenic avian influenza viruses.
Dr. Kristin Hamre (PhD) is an Associate Professor of Anatomy and Neurobiology at UTHSC. Her lab is studying how specific genes impact the development of various neuronal populations.

Dr. Husni Elbahesh
I started my work with viruses as an undergrad at Auburn University back in 1997. I ran cytotoxicity assays on inhibitors for Infectious Bursal Disease virus. After graduating with BSc in Microbiology I moved to Emory University where I was a technician at a lab that investigated the effects of alcohol on fetal immunity. We found that maternal ingestion of alcohol during pregnancy led to impaired macrophage immune-function (1). Alas, I missed working with viruses so I started graduate school as a Master's student at Georgia State University in the Molecular Genetics and Biochemistry program. I joined a lab working on West Nile virus; which is another flavivirus related to Zika virus. I studied the role of the host-protein Oas1b that conferred resistance to all flaviviruses in mice. I showed that this protein was catalytically inactive and fine-tuned the response to virus infection to limit damage to the host (2). I continued onto my PhD studies in the same lab where I investigated the role of innate immune response to West Nile virus. I found that West Nile virus, unlike many other viruses, did not activate the antiviral sensor PKR (3). After graduating with my PhD in Cellular Molecular Biology and Physiology, I started my postdoctoral training at St. Jude Children's Research Hospital. At St. Jude, I worked on influenza A viruses and identified a host-kinase that regulates entry and replication of multiple influenza viruses (4). I'm currently an Assistant Professor at the University of Tennessee Health Science Center and as an independent investigator my lab continues to focus on virus-host interactions. With ~20 yrs of training in virology, and with the help of my team of collaborators I'm very qualified to study antiviral responses to Zika virus infections in neurons.
---
Project Backers
16

Backers

101%

Funded

$6,062

Total Donations

$378.88

Average Donation