About This Project
African lion populations declined by 43% from 1993-2014, mainly due to anthropogenic drivers. This decline is compounded by infectious diseases, including co-infections. We aim to assess immunegene (MHC I) diversity in lions from Kruger National Park, and its relation to co-infections in these lions. This population is endemic for bTB and FIV, and by understanding their innate disease resilience, we can assess their adaptability and may lead to targeted conservation strategies.
Ask the Scientists
Join The Discussion
What is the context of this research?
The African lion population in Kruger National Park, experienced a 5% decline from 1993 to 2014, with disease being hypothesized as a contributing factor, as KNP is endemic to bTB and FIV. They have also been shown to be co-infected with other pathogens. As sick lions are ousted, prides become unstable, leading to pride takeovers and possibly higher rates of infanticide. To ensure survival, lions require genetic diversity for disease resilience and adaptability to their environment. Earlier studies on Asiatic lions showed that the MHC class I gene complex is highly diverse and potentially enhances disease resilience. However, there is a lack of information for African lions. Our study aims to determine the genetic diversity and disease resilience in African lions in KNP.
What is the significance of this project?
KNP is home to the world's largest African lion population, consisting of two genetically distinct populations at its latitudinal extremes. Not much is known about how disease burden has driven genetic diversity in lions. To address this knowledge gap, we will be using rapid, cost-effective technology to investigate genetic diversity related to disease resilience in KNP lions. This will provide information for conservation management, such as population viability, genetic health and disease susceptibility. A well-established methodology will also benefit researchers studying smaller African lion populations at higher risk of inbreeding and genetic loss. Since this sequencing technique can easily be adapted, it could also serve as a template for other endangered wild cat species.
What are the goals of the project?
We will be characterizing African lion genetic diversity, specifically immune diversity. This will be done by targeting the α1 and α2 domains, of the MHC class I genes, which play a vital role in the immune system. To ensure high-quality results we will use ONT, along with their Mk1c device, to generate the genetic sequences. These results will be compared to pathogen data from my larger study to explore the relationship between genetic diversity and disease resilience. Due to its portability, the Mk1c device holds potential for use in countries with limited resources and high restrictions on sample movement. Therefore we also aim to establish a fast, cost-effective, and accessible methodology using this device, for identifying genetic diversity in African lion.
Budget
Targeted, long-read Next Generation Sequencing, specifically Oxford Nanopore Technology, circumvents challenges encountered with interpreting direct PCR results such as multiple genetic profiles within individuals and the population. As we anticipate similar issues in African lions, ONT offers a rapid, cost-effective, and high-quality sequencing method that enables the identification of individual genetic profiles. To begin, we will acquire a Mk1C starter pack, which includes the sequencing instrument and, basic reagents. To do the necessary targeted sequence we will use PCR reagents that are highly sensitive and have high fidelity. These additional reagents will be obtained using research group funds. The choice of the Mk1C was based on its portability, onboard computing, and data storage capabilities, making it suitable for both laboratory and field applications. In-field utility will be assessed at the Kruger National Park study site.
Endorsed by
This is an exciting and important project into one of Africa's most iconic species. Furthering our understanding in immune gene diversity and the genetic health of the Kruger National Park's lion population is a critical step in informing long term conservation strategies for that population and possibly for the species as a whole. Candice will undoubtedly discover novel and useful data from this project!
Declining lion populations due to infectious disease highlights the importance of studying immunegene diversity in these populations. Understanding diseases resilience in lion populations from Kruger National Park will help answer critical questions regarding their adaptability. Candice is the best person to answer these questions.
Infectious diseases could pose one of the greatest threats to wildlife populations globally. Understanding host susceptibility and resilience to specific diseases should therefore form a fundamental part of conservation strategies for vulnerable species such as African lions. I am excited to see if Candice's study will be a step towards achieving this goal.
Project Timeline
As this research is part of my PhD project, samples have already been collected. Primer design, conventional PCR, and Sanger sequencing will be carried out in the latter half of 2023. Simultaneously, we will research and develop NGS methodology on a subset of samples. By early 2024, all NGS runs will be conducted, including optimization. Finally, analysis and interpretation will be done, with the goal of finalizing data by June 2024. We aim to submit the results for publication by August 2024.
Jun 30, 2023
Project Launched
Sep 30, 2023
Initial primer development using conventional methods.
Oct 31, 2023
PCR screening and Sanger sequencing of initial sample set.
Nov 30, 2023
NGS methodology research and reagent ordering.
Feb 29, 2024
NGS methodology development.
Meet the Team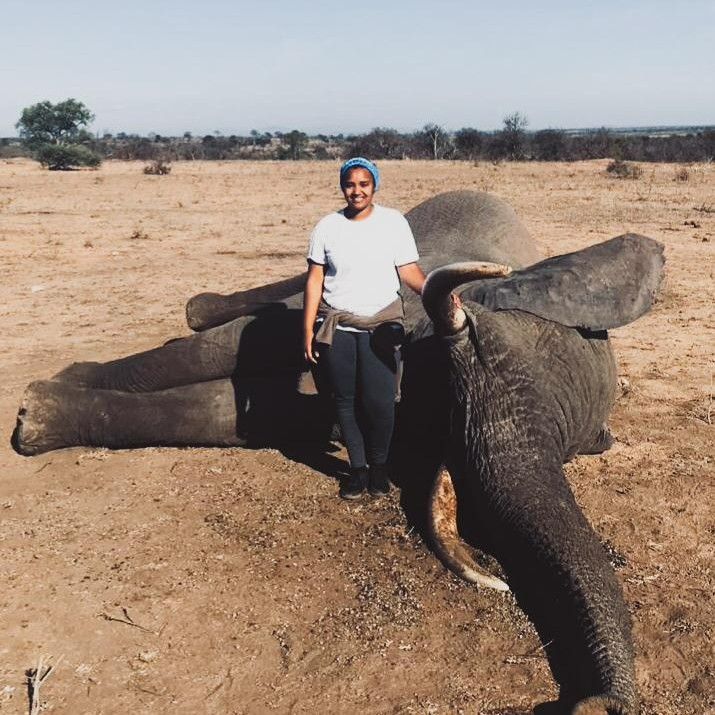 Candice de Waal
PhD Candidate
Affiliates
Department of Zoology & Entomology, University of Pretoria; Department of Veterinary Tropical Diseases, University of Pretoria
View Profile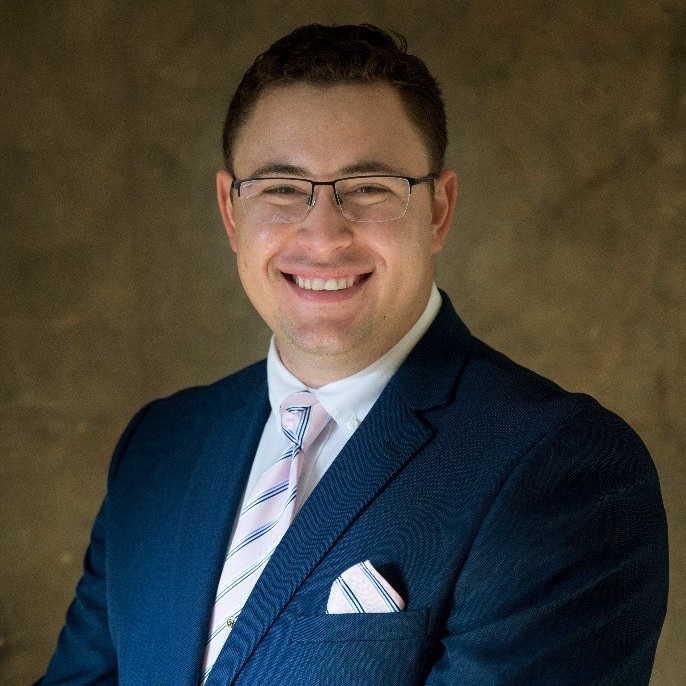 Eduard Roos
Doctor
Affiliates
Clinomics (Pty) Ltd, Specialist, Reseach and Development
View Profile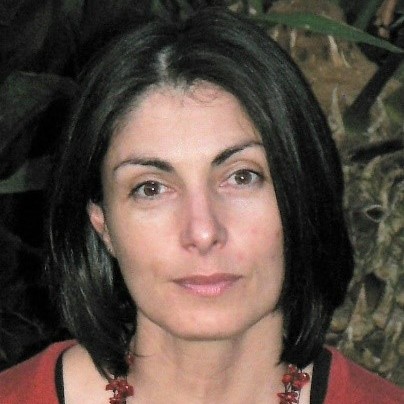 Armanda Bastos
Professor
Affiliates
Department of Veterinary Tropical Diseases
View Profile
Team Bio
For my project, I will be supervised by Prof. AD Bastos, a professor in One Health at the University of Pretoria. Her research focuses on the molecular epidemiology of transboundary and zoonotic diseases and on the development of molecular diagnostic assays. My co-supervisor is Dr. EO Roos, who has experience in the development of diagnostic assays for the detection of bovine tuberculosis (bTB) in warthogs, as well as the immunology of cattle and other veterinary species.
Candice de Waal
I am a PhD Zoology candidate in the department of Zoology and Entomology at the University of Pretoria, South Africa. My project is investigating the blood microbiome of the African lion in Kruger National Park, and the impact of microbial diversity on the population. This project is done under the guidance of Prof. AD Bastos and Dr. EO Roos.
Prior to the start of my PhD, I had obtained a MSc in molecular biology from Stellenbosch University. During this course of my studies, I gained experience in both molecular biology and immunology, and specifically in animal TB research. I have experience in a variety of molecular techniques and diagnostic methods, as well as in-field experience. I have always been interested in wildlife and have had the opportunity to work on African elephant research in Kruger National Park, as well as assisting with African buffalo research in Hluhluwe-iMfolozi Park, South Africa.
As my current project combines various aspects of my research experience up until this point, and I am certain I will be able to achieve the goals outlined in this project.
Eduard Roos
I am an avid and curious lover of the natural world since an early age. I completed my undergraduate studies in Zoology at the University of Pretoria, South Africa. Here I had the opportunity to be part of a mentorship program in my final year, under the guidance of Prof Armanda Bastos, working on African swine fever under BSL-3 conditions. My next step in becoming a researcher was when I moved to the University of the Free State (UFS) where I completed a BSc. Hons. Zoology at the Qwaqwa campus. The project's focus was on the phylogenetic relationships of haemoparasites in the local crag-lizard population. Thereafter I started my MSc. Molecular Biology at Stellenbosch University under the supervision of Prof Michele Miller and Dr Sven Parsons in 2015 and in 2016 upgraded the project to a PhD. The main focus of the project was to identify different molecular diagnostic methods that could be used to detect Mycobacterium bovis (Bovine TB) infection in Phacochoerus africanus (Common Warthog) as well as looking at the phylogenetic relationship of the bacteria. I finished my PhD in 2018. During my Postdoc I investigated antibody cross reactivity, in order to develop novel bio-imaging reagents for various viral diseases in cattle at The Pirbright Institute. I am now a Specialist in Research and Development for Clinomics (Pty) Ltd where I am developing novel therapeutics and diagnostics for the veterinary health industry.
Armanda Bastos
Armanda Bastos is a Professor in One Health in the Department of Veterinary Tropical Diseases at the University of Pretoria. In keeping with the interdisciplinarity required for effective One Health research, she is also an active academic in the Department of Zoology and Entomology. This dual faculty role permits the complementary merging of two key research focus areas; infectious disease epidemiology and wildlife conservation. Armanda completed her PhD degree on the Molecular epidemiology and diagnosis of SAT-type foot-and-mouth disease viruses in southern Africa, whilst employed as a Senior Veterinary Researcher (1994-2000) at the flagship ARC-Onderstepoort Veterinary Research (ARC-OVR) BSL3 laboratory. In July 2000 she was appointed as a lecturer in the Department of Zoology and Entomology, and subsequently promoted to Senior Lecturer (2002-2006), Associate Professor (2007-2012), and Professor (2013-present). She served as Deputy Director and Acting Director of the Mammal Research Institute from 2016-17 and as Head of the Department of Zoology and Entomology from 2018-2022.
A molecular biologist by training, Armanda's research encompasses molecular epidemiology, molecular diagnostics and the molecular taxonomy and evolution of a broad range of viral, bacterial, zoonotic and vector-borne disease agents, and their vertebrate and invertebrate hosts. Amongst her most highly-cited outputs is the p72 genotyping method developed in 2003 which permits rapid assignment of field and outbreak strains of African swine fever (ASF) to one of the 25 known genotypes. In her current role she oversees the One Health platform at the Hans Hoheisen Wildlife Research Station (HHWRS) near Orpen in the Kruger National Park, and coordinates the MSc in Global One Health, a joint offering of the University of Pretoria and the Institute for Tropical Medicine, Antwerp, Belgium.
Additional Information
As this forms part of a larger study for my PhD, we have already secured 90 African lion samples. By using Oxford Nanopore Technology, we will be able to ensure high-quality data and we will bioinformatically distinguish between lions based on their MHC class I genetic profiles. Establishing a methodology for determining genetic immune diversity in field, will also help with conservation decisions in countries with limited resources and high rates of pathogen infection.
---
Project Backers
13

Backers

2%

Funded

$132

Total Donations

$10.15

Average Donation