About This Project
In 2013, I came across a British official's letter from 1900 detailing the transport of military prisoners from South Africa to an internment camp in India. Tracing the origins of this letter led to a surprising revelation: during the Anglo-Boer War (1899-1902), Britain exiled and interned 32,000 Boer POWs - about half the Boer army - in camps across the globe. Now, fellow historian Chris Holdridge and I are working to bring the fascinating story of these camps to light for the very first time.
Ask the Scientists
Join The Discussion
What is the context of this research?
During the Anglo-Boer War of 1899-1902, a colonial conflict between the British Empire and the Boer settler republics in Southern Africa, Britain pioneered what would become the continuous practice of mass internment, surveillance, and repatriation of enemy combatants. While many are now aware that Britain interned a quarter of a million black South Africans and Afrikaner women and children, of whom around 40,000 died, it remains relatively unknown that Britain also interned large numbers of captured Boer soldiers in India (9,000), Ceylon (5,000), Bermuda (3,500), St. Helena (6,000), and small outposts across the globe. In all, British exiled, interned, attempted to 'convert,' and ultimately repatriated 32,000 Boer combatants, more than 50% of the Boer army.
What is the significance of this project?
Ours is the first attempt to write a comprehensive account of this original global system of mass military internment. Through this history, we see that POW camps were intentionally located across Britain's far-flung colonies so that Boers could be 'rehabilitated' into collaborators by camp officials outside the remit of international law, or even the British government itself. This Boer POW camp system heavily influenced nascent international conventions regarding the rights of neutrality and captured combatants. Thus, pioneering the practice and the law of mass military interment in 1899 had long-lasting consequences, featuring in virtually every conflict thereafter from the world wars, to British decolonization in Kenya, Cyprus, and Malaya, and even the US-led War on Terror.
What are the goals of the project?
We have three overarching goals for this project. First, we'd like to offer a major reinterpretation of the Anglo-Boer War as one contemporaneously understood to be a major conflict, fought under international humanitarian conventions, and under the microscope of international humanitarian groups. Second, we wish to explore the motivations for locating these POW camps across Britain's colonial empire, a decision that removed it from the pressures of international law and humanitarianism, but also played a major role in reconstructing British colonial order in Southern Africa. And third, we want to better understand how exile, internment, and repatriation of Boer POWs forced Britain to fundamentally alter the relationship between subject, state, and sovereign across the entire Empire.
Budget
1.) Chris and I are located across the world from one another. Attending key conferences is vital for intensive project development, but also to get the opinions of fellow historians.

We've been invited to talk about our project at Oxford, and at the general meeting of the World History Association in Belgium. Funding us will ensure that we can travel to each.
2.) We need to have access to British Government records held in London and all across South Africa. This is our top priority, and will be our biggest expense.
3) We'll have to examine literally miles of shelves' worth of documents. Many archives require special equipment or permits in order to copy documents for later use.
This is our bare-bones budget--only essentials like airfare and permits are accounted for. Any additional funding we raise will be used for accommodation, food, and other travel-related expenses not reflected here. If we can afford, Matt will go to Bermuda, and Chris to St. Helena.

Meet the Team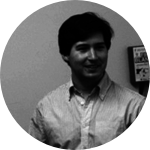 Wm. Matthew Kennedy
Affiliates
University of Sydney; University of California, Berkeley
View Profile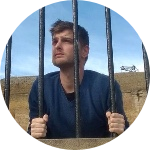 Chris Holdridge
Postdoctoral Research Fellow
Affiliates
University of the Free State
View Profile
Wm. Matthew Kennedy
I am a scholar of the political thought and culture of late 19th and early 20th century British Imperialism and Settler Colonialism. I am particularly interested in the historical interdependency of morality, law, and political identity. My research has primarily focused on teasing out this relationship in the context of somewhat non-traditional connections between British settler societies and Britain's colonies in Asia and Africa. You can read more about my research interests on Academia.edu

In 2015, I submitted my PhD dissertation on the development of the idea of imperial citizenship in late 19th century and early 20th century Australasia. I am also developing two book-length postdoctoral projects, one, with Chris Holdridge, on Boer Prisoners of War interned throughout the British Empire from 1899-1910, and another on the political, economic, and cultural connections between the Australasian colonies and the Indian Empire from 1874 to 1901.

I first became interested in historical research during my time as an undergraduate at the University of Texas at Austin. I then studied at Oxford, where I received a Master's degree in Global and Imperial History, and have just completed my history PhD at the University of Sydney.



Chris Holdridge
I am a cultural historian of British imperialism, with a particular interest in popular politics, as well as the global histories of convict transportation and internment camps. My research focuses on the tension between individual rights and coercive governance and laws in the carceral spaces of Britain's settler empire during the long nineteenth century, with a particular focus on southern Africa and Australasia.


I was awarded my doctorate in 2015 at the University of Sydney, on settler protest in the Cape and Australian colonies against convict transportation in the 1840s and 1850s. In 2016, I returned to South Africa where I am currently an NRF Scarce Skills Postdoctoral Research Fellow at the International Studies Group, University of the Free State.


I am increasingly interested in the long and entangled histories of exile, international law, and penal practice. I grew up in Cape Town, not far from Robben Island, where the apartheid state imprisoned ANC activist and future South African president Nelson Mandela. Furthermore, Cape Town's harbour is the only departing point for passenger ship journey's to the remote island of St Helena, where the British exiled Napoleon. It was also the site where, during the South African War of 1899–1902, around 5,000 Boer prisoners of war were interned. At a time when internment, whether of refugees on remote islands off Australia and in camps in Europe, or suspected terrorists at Guantánamo Bay, attract humanitarian criticism, the longer history of internment as a practice of state power and imperial rule continues to fascinate me. This focus animates my current research, whether my book manuscript on opposition to Britain's penal colonies, or work on a new project (in collaboration with Wm. Matthew Kennedy) examining the internment of 30,000 Boer POWs by the British in St Helena, Bermuda, India and Ceylon.
Additional Information
The story of our research journey has been almost as exciting as our work thinking and writing about these camps, and we think it will only be more so once we begin to travel to the sites of internment themselves. This is what we've learned from other historians researching another system of British detention camps in Kenya, established after the end of the Second World War. Listen to their story here.
Researching a project like this takes time, perseverance, and not a little luck. It also takes a lot of community support! That's because our 'archive,' the vast number of primary materials like government documents, reports, memoranda, camp newspapers, diaries, and letters from prisoners, all has to be put back together again by Chris and I. And in order to do that, we have to not only physically visit every place that has archival holdings, but also be very inquisitive about what we see in even major archival holdings. You never know for certain what you'll find there (or not there).

We invite you to come on this journey with us, either by following our work, reading our articles, asking us questions, or by funding our research!
---
Project Backers
10

Backers

33%

Funded

$1,805

Total Donations

$180.50

Average Donation