About This Project
Understanding the environmental and human dimensions of the Amazon is essential to maintaining a balance between the need for resources and the preservation of the natural environment. In order to better understand these interactions, remote sensing and social media data will be integrated to help map the socioeconomic and physical environments. These maps will then be compared over time to determine if social media data can be used when examining land-use dynamics.
Ask the Scientists
Join The Discussion
What is the context of this research?
While many projects focus on the large scale environmental changes occurring in the Amazon, research using fine scale social and economic data is harder to find. Geospatial big data such as geocoded tweets from Twitter are quickly becoming an alternative dataset for spatial research. Such data allows us to uncover the spatiotemporal patterns of human activities by associating the semantic content of tweets with an activity. Functional boundaries can be inferred with this information in a process known as social sensing. This study will utilize social sensing via geocoded tweets and remotely sensed environmental data to map human activities in the Amazon in order to gain a better understanding of the land-use dynamics in the region.
What is the significance of this project?
With the ever-rising popularity of social media sites such as Twitter even people in the most remote places around the world are able to participate thus providing a new, more robust database of social information. Scientists can now utilize this socially sensed data that provides volunteered geographic information to analyze human behaviors and draw conclusions regarding the socioeconomic environment in these remote localities. Collecting and analyzing this type of information and combining it with environmental data is vitally important especially in places like the Brazilian Amazon where land use and land cover types are rapidly changing. Accurately mapping social and environmental data together could help governments make more informed land use planning decisions.
What are the goals of the project?
Using the Twitter API, we plan on collecting a data set of geo-located tweets within the Brazilian Amazon for one year. This data will be analyzed for semantic content and placed into categories based on human activities (e.g. transportation, recreation, education, etc.). A spatiotemporal map of the activity sectors with spatial statistical analysis results (hotspots/coldspots and density) over the study area will be generated. These land use sectors will be compared with environmental land use data obtained and classified using the latest remotely sensed satellite data (MODIS). The comparison of these maps will help us determine if Twitter can be used as a metric to better understand the land-use dynamics of the region and beyond.
Budget
$500 of the budget will go toward the hard drives needed to store the continuously collected tweets as well as the satellite images, maintenance of computers, servers and software needed to collect and analyze the data.
Three graduate students will each receive a stipend of $832. Each student will work 2 hours per week for 52 weeks to collect the Twitter data, process the data, create maps of that data and compare it to classified remote sensing land use maps.

Endorsed by
While social activities are highly correlated to land-use change patterns that can be captured by satellite/airborne remote sensing, the cloud-prone characteristic of tropics poses major challenges to accurate remote detection. I am excited to see the new idea of integrating social sensing with remote sensing to better map land-use dynamics in the Amazon. This is a truely multidisciplinary project combing social and physical sciences. I believe this project is a great experiment to improve the methodologies used in mapping science.
Meet the Team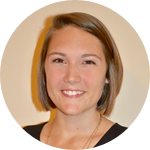 Caroline Narron
PhD Student
Affiliates
University of North Carolina at Charlotte
View Profile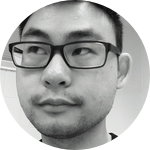 William Sun
Masters Student
Affiliates
University of North Carolina at Charlotte
View Profile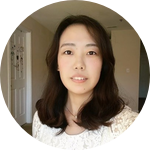 Juan Geng
Masters student
Affiliates
University of North Carolina at Charlotte
View Profile
Caroline Narron
I am a geography PhD student at the University of North Carolina at Charlotte working under the guidance of Dr. Gang Chen. I joined the Laboratory for Remote Sensing and Environmental Change in the fall of 2016 and I am interested in examining land cover changes and its effects on regional and global climate through the utilization of remote sensing and GIS techniques. Prior to UNCC, I was a member of the Remote Sensing Research Laboratory at the University of North Carolina Wilmington where my research focused on assessing the impact of climate change on coastal wetlands by estimating blue carbon sequestration potentials using geospatial and field techniques. I also served as a graduate teaching assistant within the UNCW Department of Geography and Geology where I taught a variety of remote sensing and GIS courses as well as basic geography courses.
William Sun
I am a MA student and graduate assistant at the Department of Geography at the University of North Carolina at Charlotte and a member of the Laboratory for Remote Sensing and Environmental Change. I am interested in utilizing GIS, remote sensing, and programming to automate the collection and analysis of geospatial data. My current research focuses on determining and understanding spatio-temporal changes in rates of deforestation surrounding hydroelectric dams in the Brazilian Amazon.
Juan Geng
Research Interests

GIS & Remote sensing applications, spatial data analysis, image processing, land-cover & land-use change, environment monitoring, natural disaster monitoring based on remote sensing and GIS techniques.
Profile
Before joining the laboratory for Remote Sensing and Environmental Change, Juan Geng was a Remote Sensing & GIS Research Assistant in Joint Remote Sensing Research Center of Southwest Jiaotong University in China, and now she is going to be a master student of geography in UNCC. With strong background in digital image processing and working experience of remote sensing and GIS, she is going to map natural plants using time-series Remote Sensing.
---
Project Backers
3

Backers

2%

Funded

$34

Total Donations

$11.33

Average Donation