Ask the Scientists
Join The Discussion
What is the context of this research?
Women who suffer from psychogenic seizures (epileptic-type spells that are not due to a neurologic disorder) nearly always have severe abuse histories. Without proper medical care they do not get well and suffer from the side-effects of anti-epileptic drugs that do not treat their underlying disorder. Making the proper diagnosis for these patients is notoriously hard. Our team has developed a bioassay (blood test) that is able to identify psychogenic seizure patients with 90% accuracy vs. healthy controls. Our next step is to develop a test that identifies psychogenic seizure patients vs. epilepsy patients because the former often end up in epilepsy clinics. This is hard as both have "spells" but it will help many patients if we can do this.
What is the significance of this project?
We have published research showing a bioassay we found can identify patients with psychogenic seizures vs. healthy controls with 90% accuracy. This can greatly reduce the time needed to get these patients the help they need and also save a substantial amount of medical resources. Our primary goal is to reduce the suffering of these patients. Our goal is to further develop our rapid bioassay to identify psychogenic seizure patients so they can rapidly get the help they need.
What are the goals of the project?
Further develop our rapid bioassay to identify psychogenic seizure patients. Our test is easy to apply for clinicians but we need a sample of epilepsy patients to test and improve our existing bioassay. We will publish our research so that our findings can be used broadly and help many patients. A key innovation is that the bioassay we are developing can be done at any time, not during a seizure-like spell as previous bioassays. This means it is easily used by clinicians and can provide diagnostic results in 24 hours or less.
Budget
This will allow us to collect preliminary data to test our hypotheses and support a larger grant. We will assay neuropeptide Y and ACTH, two biomarkers our previous research showed identified patients with psychogenic seizures. Blood draws will be done with informed consent in Dr. Losey's clinic at Loma Linda University Medical Center and the assays will be done at the University of Southern California Endocrine Core Research Lab. Drs. Winterdahl and Zak will build and test the predictive models from these data. Costs are for: phlebotomist's time, blood draw materials, and assay costs.
The investigators are not requesting any support for their time and effort.
Endorsed by
This study is extremely important since PNES patients are often treated with anti-epileptic drugs, and their condition remains unchanged. This team has great expertise in studying the neuropeptide Y system, both using blood draws and in the development of a non-invasive imaging marker of neuropeptide Y Y2 receptors. They have previously found serum levels of neuropeptide Y to predict PNES vs non-PNES individuals. The discovery of biomarkers that can distinguish PNES from epilepsy could be a significant clinical advance.
Project Timeline
We expect it will take one year to develop our rapid bioassay to identify psychogenic seizure patients. We will collect blood samples to use to test our assay. Using the data from testing the blood samples we will estimate predictive models. If positive, the preliminary findings will be used to apply for a larger grant.
Nov 13, 2019
Project Launched
Dec 30, 2019
Collect 30 patient blood samples
Mar 30, 2020
Collect 50 patient blood samples
May 30, 2020
Estimate predictive models
Jun 29, 2020
Publish our preliminary findings and apply for a larger grant.  Report findings to backers.
Meet the Team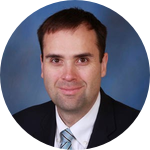 Travis Losey
Vice-Chair, Neurology
Affiliates
Loma Linda University
View Profile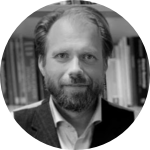 Michael Winterdahl
Associated Professor
Affiliates
Aarhus University
View Profile
Team Bio
Our research team includes a clinical neurologist (Losey), a medical neuroscientist (Winterdahl), and a behavioral neuroscientist (Zak). We each bring an important aspect to this analysis. Winterdahl and Zak are long-time collaborators and published preliminary data supporting the goals of this project comparing female patients with psychogenic seizures with health controls (in 2017 and 2019). Dr. Losey brings the clinical expertise and has known Zak for 10 years.
Paul J. Zak, PhD
I run a 12 person behavioral neuroscience laboratory that develops assays to predict outcomes in healthy individuals and patients. My research has been cited by scholars over 14,000 times.
Travis Losey
I am a clinical neurologist in Loma Linda, California, graduating with honors from Loma Linda University School of Medicine in 2002. I have spent more than 17 years of diverse experiences, with fellowship training in epilepsy and medical mission work done around the world.
Michael Winterdahl
I lead a multidisciplinary research group at the Department of Nuclear Medicine and PET Center, Aarhus University, Denmark, which aims at understanding the effects of neuropeptides on human behaviour, by using a combination of state-of-the-art brainscanning methods, cognitive neuroscience theory.
---
Project Backers
11

Backers

14%

Funded

$879

Total Donations

$79.91

Average Donation