About This Project
Bumble bees are pollinators that have evolved special thermoregulatory adaptations to thrive in cool climates, including the Arctic. This project examines how the thermoregulatory biology of arctic bumble bees may protect them from pathogens, a major threat to bumble bees worldwide. We will collect thermal and pathogen data across latitudinal gradients in Greenland to shed light on the behavior, physiology, and conservation of bumble bees in the Arctic, a fascinating but rapidly changing system.
Ask the Scientists
Join The Discussion
What is the context of this research?
The Woodard Lab group examines the biology of bees in rapidly changing and extreme environments, with an emphasis on molecular research in bumble bees. The Arctic is among the most threatened ecosystems worldwide, and so in summer 2016 we traveled to Alaska to study arctic bumble bees. This work included an examination of arctic bee pathogens, as they have been strongly linked to bee declines, but less studied in arctic populations. Now, we are extending this work to Greenland for broader and more thorough sampling. We are particularly interested in interactions between pathogens and the unique thermoregulatory adaptations allowing bumble bees to live in the arctic, as there is evidence of interactions between body temperature and disease resistance in other insect systems.
What is the significance of this project?
Bumble bees may be small in size, but collectively they provide enormously important pollination services, and their decline may have devastating consequences on ecosystem health and human food security. Thus, understanding the factors involved in bumble bee decline is a major focus in pollinator research. Arctic bumble bee queens exhibit a unique strategy: they warm their bodies to accelerate ovary development during the summer season. We hypothesize that this strategy may provide an additional benefit: protection from harmful pathogens; although the opposite has also been found in insects. Given dramatic warming in the Arctic, understanding the balance between thermoregulation and disease is central for predicting how arctic bumble bees may respond to ongoing climatic changes.
What are the goals of the project?
The primary goal of this project is to collect data on thermoregulation and pathogen loads in Greenland's bumble bees, to test the hypothesis that behavioral thermoregulation provides an additional benefit of protecting arctic bumble bees from pathogens. We will travel to Greenland in summer 2017 and collect data from multiple sites along the coast, traveling via ferry and on foot. We will primarily sample non-invasively using a high-resolution thermal imager and collecting non-lethal fecal samples from bees, but we will also collect some digestive tracts (10 per site maximum) for molecular analyses. To explore our hypothesis, we will examine relationships between our temperature and pathogen data, with the prediction that warmer bees will have lower pathogen loads.
Budget
The airfare budget item will cover two round trip flights from Los Angeles to Reykjavík, Iceland, and part of our airfare from Reykjavík to Greenland; ferry will cover ferry transportation between collecting sites; lodging will cover occasional lodging at hostels; collecting supplies will include tubes and ethanol; RNAlater will be used for collecting digestive tracts; extraction kits will be used to extract pathogen RNA; and sequencing will cover the cost of sequencing pathogen RNA. These budget items will not cover the entire costs of the trip and experiment, but will be matched by funds from the Senior Researcher.
Endorsed by
The Arctic is one of the fastest-changing environments on Earth, but we know relatively little about how its ecosystems function. Pollination is one of the most important ecosystem services, and Bombus Polaris is the only native bee pollinator in all of Greenland. This project will help us better understand and protect this bee species and the ecosystems it serves, not only in Greenland but also throughout the rest of its northerly range.
Kristal and Hollis are two of the most dedicated and prolific young bee researchers that I know, and their research is always well-thought out. They also consistently address an important and often underemphasized element of good research: scientific communication.
Meet the Team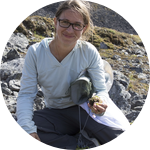 Kristal Watrous
Assistant Specialist
Affiliates
University of California, Riverside
View Profile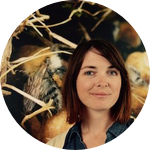 Hollis Woodard
Assistant Professor of Entomology
Affiliates
University of California, Riverside
View Profile
Kristal Watrous
I study native bee biology, pollination ecology, and plant-pollinator interactions. I am passionate about basic natural history of bees and plants, and the application of that knowledge in understanding the pollination ecology and nutritional physiology of organisms in rapidly-changing environments.
Hollis Woodard
I am a new Assistant Professor of Entomology at UC Riverside. Research in my lab focuses on understanding the proximate mechanisms underlying adaptation, sensitivity, and resilience in native bees, with a focus on the behavior, physiology, and population dynamics of native bees in rapidly changing and extreme environments.
Additional Information
To learn more about our developing project on arctic bumble bees, please read this recent article about our research in the New York Times, visit our website, or watch this short video produced by UC Riverside.
---
Project Backers
0

Backers

0%

Funded

$0

Total Donations

$0

Average Donation