About This Project
Given the long term use of automobiles in the United States there are likely to be effects of salt and petroleum in the water bodies found in roadside ditches that provide habitats for larval mosquitoes. Mosquitoes are especially resilient against pollutants which may boost their populations. There may be unintended consequences of roadway pollution to these habitats, which may also have implications for human health via the transmission of West Nile Virus, EEE, and St. Louis Encephalitis.
Ask the Scientists
Join The Discussion
What is the context of this research?
This study's aim is to look into the effects of roadway pollution on the mosquito populations of the western New York area. A focus on roadway pollution has yet to take into account how these pollutants affect local mosquito populations. Studies such as ones completed by Tsuda, et. al. (2006) focus on population changes between urban and rural areas but not the specific causes of these differences. While we are looking at this specific area of New York, we believe this study will give insights to differences in other areas especially highly urbanized areas with similar climatic factors.
What is the significance of this project?
We hope this data will lead us to find out how the communities of mosquitoes are affected by human development. These questions are an important part of determining where mosquitoes are likely to be and why certain species occur more commonly near developed areas. The results of this study can be useful for those who live in urban areas, or near freeways and highways that are especially susceptible to these mosquito populations once they become biting adults. If certain species are found in an area at higher abundances, then there could potentially be an increased chance of disease transmission they spread in that area.
What are the goals of the project?
The purpose of this study is to look into the effects of salt and petroleum from runoff on the mosquito species in ditches. We will look for a change in the mosquito species with higher concentration of salt, and petroleum during the breeding season. This data will be compared to areas that are near roads that are less trafficked and has less salt deposited in the winter.
Salts will be measured by calculating electrical conductivity in the field using a YSI water quality probe. The concentration of petroleum will be measured using HPLC. Mosquitoes and other aquatic organisms will be collected in ditches and processed. We will identify to species any mosquito larvae and pupae we find.
Budget
The funds for this project will go towards research materials, transportation, and labor. The cost of materials will mainly go to Falcon tubes for the water samples and plastic bottles for the transport of mosquito larvae. Money for transportation will also be used to visit multiple collection sites along the major through ways near Buffalo that area including Route 990, 290, and 400 where there is high salt spread and high traffic. Samples will be transported to a secure lab at Canisius College where the samples will be stored and processed. Labor will include one full time researcher that will be in charge of experimental design, sampling, recording, and species identification.
Meet the Team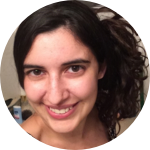 Stephanie Schelble
Adjunct Professor
Affiliates
Canisius College
View Profile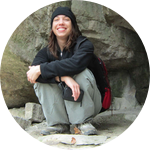 Katie Costanzo
Assistant Professor
Affiliates
Canisius College
View Profile
Stephanie Schelble
I have worked on researching mosquito ecology since 2011. Initially, my work was done on Aedes albopictus and the effects of photoperiod on their life cycle. Later I started work on tire dwelling mosquitoes in Mississippi, determining the effects of water parameters (depth/surface area) on oviposition for vector mosquito species. Currently I hope to understand the effects human landscapes have on mosquito communities. I suspect that urban environments remove some of the competition and predators these mosquitoes have.

Below is a link to my Master's thesis and other published works:

Effects of Water Parameters on Container Mosquito (Diptera: Culicidae) Oviposition and Performance.


Mosquito Larvae in Tires From Mississippi, United States: The Efficacy of Abiotic and Biotic Parameters in Predicting Spatial and Temporal Patterns of Mosquito Populations and Communities.




Katie Costanzo
My wonder for the natural world began as a young child. My family had a cabin where my sisters and I would collect as many critters as possible, and we would study and learn about them in the process. We enjoyed it tremendously and I still carry on that passion today with my research. I am particularly interested with how organisms interact with both the living and nonliving components of their environment, and how these interactions affect their population and various life history traits. I specifically investigate these interactions with mosquitoes, which are important to human health, as they transmit several diseases. Some of the interactions of mosquitoes I have investigated are those with precipitation, photoperiod, competitors, predators, water quality, landscape use, along with the impact of invasive species. I hope to provide a better understanding of environmental conditions that promote, or impede the success of certain mosquito species.
---
Project Backers
7

Backers

6%

Funded

$210

Total Donations

$30.00

Average Donation