About This Project
Essential antifungal drugs are rare and expensive in Cameroon. However, there is an increasing resistance shown by Aspergillus spp to azoles in Cameroon. We aim for this project to determine antifungal susceptibility profiles (ASP) of Aspergillus spp isolated from symptomatic lung patients and from environmental samples, and to compare both profiles to determine any causal relationship.
Ask the Scientists
Join The Discussion
What is the context of this research?
Aspergillosis is a fungal infection caused by Aspergillus affecting both humans and animals. Infection is commonly due to inhalation of conidia present in the environment. The recommended regimen for the treatment of aspergillosis is made of azoles (itraconazole principally). Variability in susceptibility profiles and the emergence of Aspergillus resistance to recommended antifungals are reported worldwide with a possible link to the intensive use of these antifungals in the environment. However, no data is available on this in Cameroon.
We aim to determine if there is any link between the use of antifungals as pesticides and the emergence of Aspergillus resistance to medical azoles.


What is the significance of this project?
Triazoles are widely used in the fields of agriculture to treat crops and for pre- and post-harvest periods, posing a possible threat to Humans health. The intensive use of these antifungals may have led to the emergence of azoles resistant Aspergillus strains. These resistant strains may infect and multiple within human body through inhalation of spores in the air, and consumption in food.
It is therefore important to assess if they are azoles resistant strains of Aspergillus in the environment and if this same resistance is found within Humans isolated Aspergillus spp. If this is the case, reglementation should be put in place to control, reduce and monitor the use of the antifungals involved.
What are the goals of the project?
To investigate the prevalence of Aspergillus in Human and environmental samples and their antifungal susceptibility profiles (resistance).
Broncho alveolar lavage from patients with lung diseases, dust from farms, common fruits and air will be sampled and cultured on the Sabouraud dextrose agar plus chloramphenicol (SDAC) and species identified microscopically using lactophenol cotton blue.
The susceptibility to two classes of azoles (itraconazole, and voriconazole) and amphoterin B of every growth will be performed based on the antifungal diffusion strips.
We will use the expected results to sensibilize and advocate for the proper use of antifungals in agriculture.
Budget
It is important to get ethical clearance as the project involves Humans samples. Transport and stipend are necessary for the travel and stay to different sites for sample collection, performed with the assistance of paid personnel. Reagents and consumables will be needed to analyse the samples collected.
Endorsed by
Medical Mycology, the study of fungal infection, is hugely neglected despite being a major cause of morbidity and mortality worldwide with increasing drug resistance. Understanding the development of antifungal resistance in aspergillosis, the most common severe fungal infection, is essential in order to tackle this emerging problem. One Health is the interplay of animal. human and agricultural health - this project is a prime example of the effect of environmental pressure from agricultural on human disease. I fully endorse this project.
Project Timeline
Ethical clearance will be obtained in December 2022 and the project launched in January 2023.
Sample collection will be performed from February 2023 to August 2023. Analysis of BAL samples will be performed on the same day or stored for not more than 24 hours at 2 to 8° C. Environmental samples analysis will be performed in batches.
Data curation will be done by October followed by publication and abstract at conferences.
Oct 18, 2022
Project Launched
Dec 31, 2022
Ethical clearance
Jan 01, 2023
Project launched
Aug 31, 2023
Samples collection and analysis
Oct 01, 2023
Data curation
Meet the Team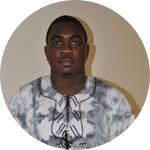 KUATE NGOUANOM Marius Paulin
Medical Microbiologist
Affiliates
University of Buea, Cameroon
View Profile
Team Bio
The team is made of me, a microbiologist with great experience in Mycology and a background as laboratory scientist. The other members are two experienced laboratory scientists with a minimum of three years on the laboratory bench. I got their precious help when working on a previous project in the laboratory and it was obvious to work with them again.
KUATE NGOUANOM Marius Paulin
I am an early career scientist currently enrolled on a PhD programme in Microbiology at the University of Buea, Cameroon.
I have good knowledge and experience in medical laboratory sciences, as I am initially a Medical Laboratory scientist with previous jobs in hospital settings. I also have experience in the fungal diagnosis and in particular in assay evaluation. For my Master, I received a small grant from the MRC UK, to work on the diagnosis of histoplasmosis and the work has been published recently under the title "Screening for acute disseminated histoplasmosis in HIV disease using urinary antigen detection enzyme immunoassay: A pilot study in Cameroon" in the Journal of Microbiological Methods.
I am also the first author of a review article entitled "Histoplasmosis overlapping with HIV and tuberculosis in sub-Saharan Africa: challenges and research priorities" in Therapeutic Advances in Infectious Diseases. In 2020, I received a small grant from the Fungal Infection Trust to work on a rapid diagnostic assay for histoplasmosis and aspergillosis (data under publication).
Koagne Linda
I am a laboratory scientist working since 2020 with urge experience in laboratory techniques and especially culture and antimicrobial resistance.
Nguend Mouaha Guy Emmanuel
A laboratory scientist with many years of experience on the bench.
---
Project Backers
1

Backers

3%

Funded

$100

Total Donations

$100.00

Average Donation