About This Project
By 2040, we will exhaust the materials needed to store digital data; creating a desperate need to find novel storage methods. Our team, BabblED, has the solution.
We are creating a cheap, modular system for encoding text in DNA. Our method is sustainable, requiring no energy to store, and ensures your data will survive for thousands of years. Our new encryption system will protect your data from harm.
Our 'DNA Typewriter' will revolutionize the future of data storage.
Ask the Scientists
Join The Discussion
What is the context of this research?
In 2014, over 10 sextillion bits of data were digitally stored worldwide. To put this in context, there are only 1 sextillion grains of sand on this entire Earth.
In 2020 data storage demand will reach 44 trillion gigabytes. In 2040 global memory demand will reach 3 billion billion million bits; the silicon required to store all this data vastly exceeds total silicon supply. Nowadays, data centres consume 1.5-2% of all global electricity.

There is a dire need for new storage methods. DNA is a stable, dense and long-lasting molecule, making it perfect for storing data. Recently, researchers at Microsoft have stored 200MB of data in DNA. However, their methods are expensive, inflexible and inaccessible to the general public.
What is the significance of this project?
Our project will address all of these issues. Our method retains all of the benefits of DNA as a storage molecule; stability, density and longevity. Additionally, DNA is a very sustainable storage medium; the energy required to maintain DNA encoded information is minimal- no refrigeration or special handling required!
Our project widens, and improves, the applications of DNA data storage by being modular and accessible. We will synthesize a library of information units encoded in DNA - each fragment termed a BabbleBrick. By using these, and following our protocol, it will be easy to construct and store data in DNA. Our method also strengthens the stability of DNA by incorporating encryption and error checking so that your data is safe from harm.
What are the goals of the project?
Our DNA text encoding method is, in essence, a DNA typewriter. For our proof of concept experiment we are going to assemble together the DNA fragments encoded with 'Good' and 'Day'. Once these word fragments, including their error correcting mechanisms, have been isolated we are going to assemble them using our rapid assembly method. Our assembly method will use a magnetic bead to anchor our sentence; each word will then be added sequentially along with DNA ligase to 'glue' them together. Once we have completed this we aim to construct longer sentences to demonstrate the flexibility of our method.
Budget
Laboratory materials will be essential to completing our proof of concept and to creating our word libraries. Our proof of concept involves assembling words into a sentence using a magnetic bead assembly method.
Endorsed by
The long term storage of digital data is becoming a huge problem with the sheer volume of data produced and the many legal and personal reasons we have for storing it for many years. The Edinburgh iGEM team are developing a solution for the long term storage of text in recoded DNA to address this increasingly pressing problem of the digital age. I am very proud of the team this year for making use of their multi-disciplinary background to design such an innovative and creative project. They are utilizing the main tenets of synthetic biology
Resource scarcity and supply security have become worldwide issues. We have to ensure that we do not drain important resources by prioritizing the desires of the present over the needs of the future. By re-thinking and re-engineering data storage our students have created a really exciting multi-disciplinary project that has the potential to transform current practice and ensure that safe and flexible data storage remains accessible to all.
Meet the Team
Edinburgh UG iGEM Team
We are the University of Edinburgh undergraduate iGEM team. We are an interdisciplinary team made out of nine members that represent different scientific fields: two informaticians, one chemist, five biologists, and one psychologist. The team was selected over the course of Innovative Learning Week in February, after an intense discussion and induction session about synthetic biology and its applications. We are very excited to be on this venture and are looking forward to presenting our ideas in Boston. Your support is vital to our success; any and all donations are greatly appreciated!
Rosie Maddock
I am a third year Biology student from Aberdeenshire. I am interested in biochemistry with a particular interest in disease research. In my spare time I play judo, go to the gym, and love to cook. I am really excited to be part of iGEM because it provides so many people the opportunity to develop and explore their synthetic biology ideas. The flexibility with iGEM projects allows input from different subject area backgrounds, which gives rise to many exciting lines of research.
Nikita Lazaroo
I am a 2nd year Psychology student from Australia, with a strong interest in biology and cognitive science. In my spare time I enjoy kickboxing, cooking and travelling. I am enthusiastic about participating in iGEM and exploring the field of synthetic biology as they are both aimed towards the advancement of biology as an interdisciplinary science that is accessible by all. The potential for iGEM projects to provide solutions for complex social issues is what initially drew me to the competition, and I'm thrilled to be a part of the Edinburgh team.
Catalina Rotaru
I am a 2nd year Computer Science student from Romania and I am deeply interested in computer security and cryptography. In my spare time, I enjoy boxing, dancing, learning russian and watching CSI series. I am very excited to be taking part in such a massive engineering competition. iGEM represents the challenge to find solutions to worldwide problems. Moreover, it brings people of different backgrounds together to exchange knowledge and experience.
Azzurra Laura De Pace
I am a 2nd year Biology student from Italy. I am very interested in Epigenetics and personalized medicine. In my spare time I love reading books outdoors and cooking. I am very happy to be part of the Edinburgh iGEM team. Taking part in the iGEM competition gives students the chance to re-interpret nature through the power of synthetic biology.
Freddie Starkey
I am a second year Informatics student from Aberdeenshire. My main interests are in Bioinformatics, Modelling and Artificial Intelligence. I enjoy Nordic Skiing and Kayaking in my spare time as well as being a massive Doctor Who fan. I am excited to have the opportunity to work in the wet lab for a change during iGEM as well as to contribute to a project with such large real world applications.
Alexandra Bisia
I am a student from Crete, Greece, who just finished her second year of studies in developmental biology. I am keenly interested in foreign languages, exploring the beautiful city I study in, and tickling the ol' ivories. It's an incredible experience being part of the Edinburgh iGEM team, as the competition has given us the opportunity to push back the boundaries of biology and apply our ideas to create novel solutions to current problems. It's also a unique way to become familiar with different subjects and interdisciplinary collaboration, which I believe to be the future of research.
Brendan Largey
I am second year Biochemistry student from New York. In my spare time I enjoy restoring antique furniture, teaching dance, and making use of the Oxford comma. I also enjoy playing the violin and other instruments, and can bake a mean kartoshka. I have been enjoying every moment with the team so far and love interacting with such a diverse group of individuals.
Petar Iliev
I am a 2nd year Biological Chemistry student and in my spare time I do kickboxing and listen to exuberant music. I am from Bulgaria and I enjoy socialising, dancing and hiking. I am passionate about iGEM, because synthetic biology is a field where nature is utilised to complement itself and great ideas make a huge impact.
Patrick Lim
I am a second year Molecular Genetics student from Burnham-On-Sea. I do a bit of programming and writing and am very excited to be helping out with Edinburgh iGEM. I enjoy thinking about abstract problems and piecing together solutions keeping an open mind.
Additional Information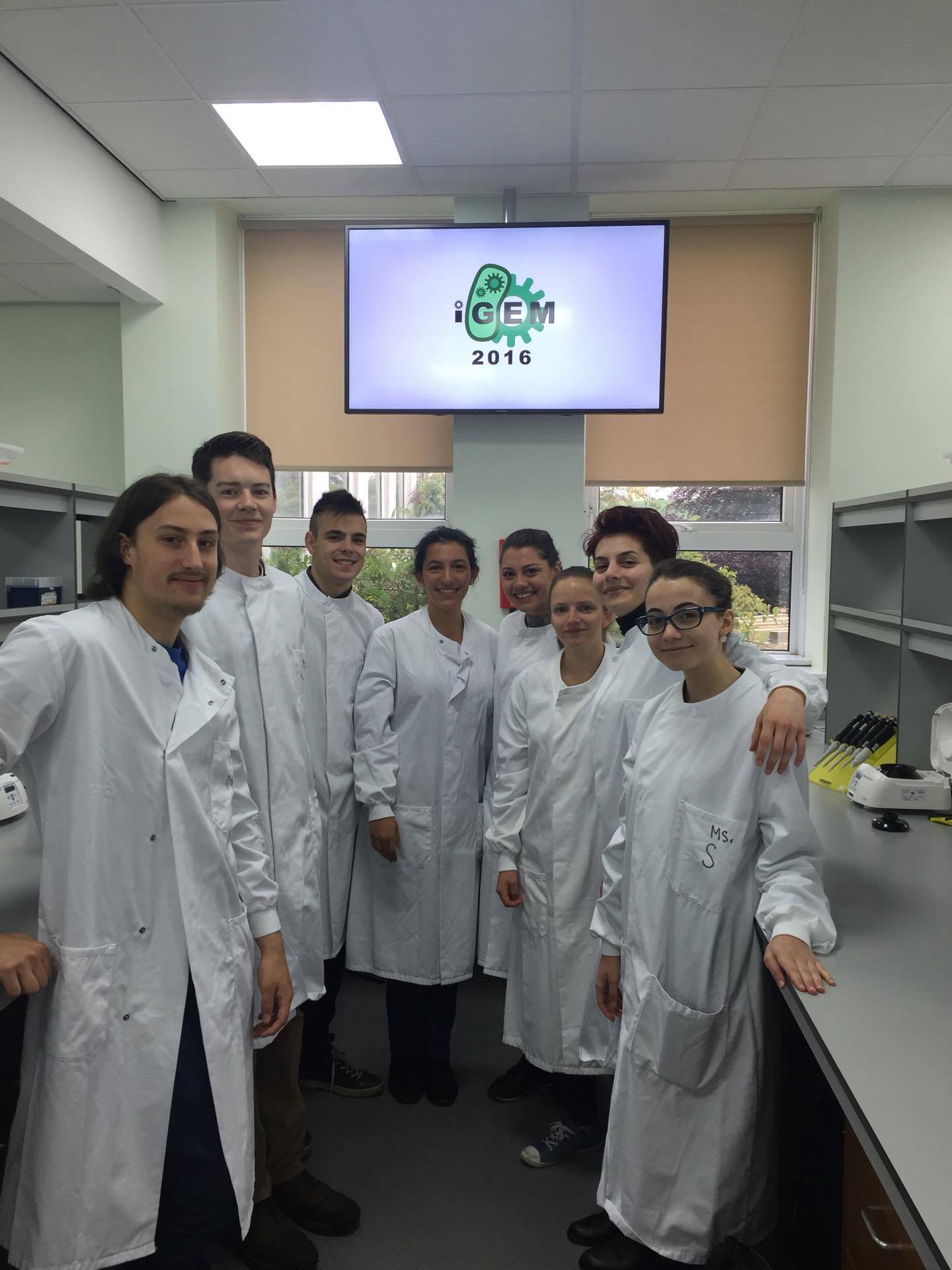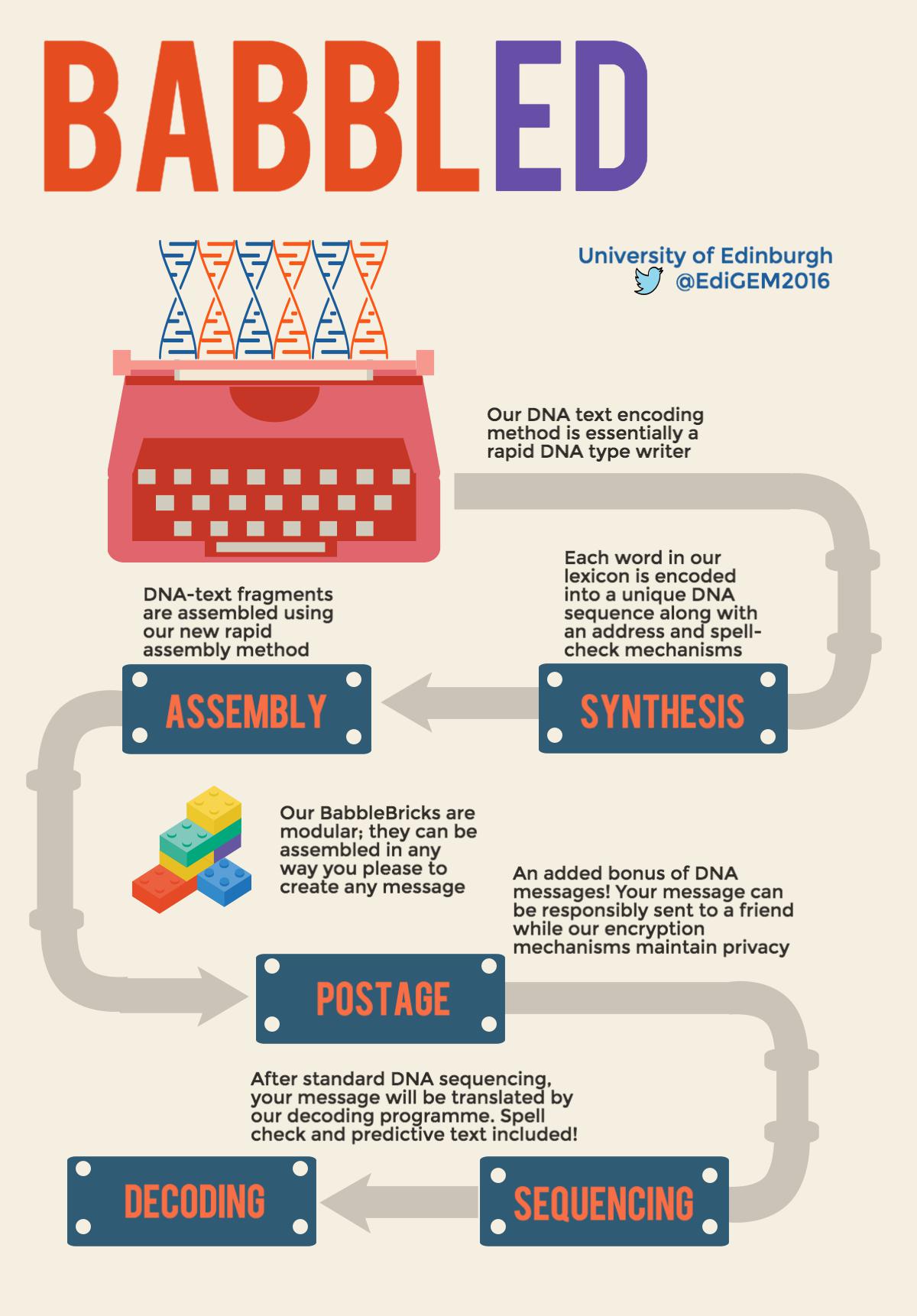 ---
Project Backers
48

Backers

150%

Funded

$3,001

Total Donations

$62.52

Average Donation