About This Project
Effective treatments for traumatic brain injury (TBI) are lacking. Our published data show multi-Watt Near-infrared light therapy (NILT) at 10-13 W yields clinical recovery. We propose a double-blind controlled study of this 'neuro-laser' with 30 TBI patients examined with a neuropsychological battery and baseline neuroimaging. Subjects receive active laser treatment vs sham laser. All subjects will be reassessed by neuropsychological testing and brain imaging at one month after treatment.
Ask the Scientists
Join The Discussion
What is the context of this research?
The tragedy for the millions of people with TBI is that misdiagnosis is rampant and treatments are lacking. Chronic mild TBI is often misdiagnosed as depression or anxiety. Medications for TBI help symptoms but do little to help restore brain function. Hyperbaric oxygen has shown potential, but not a consistent benefit. The most promising studies in recent years show multi-watt transcranial near-infrared light therapy (NILT) can repair damaged or dysfunctional brain tissue resulting from stroke and TBI -- and with no skin irritation. Our work has shown that low-level NILT does not penetrate through skin or bone to deliver meaningful levels of photoenergy to the portions of the brain affected by TBI (Henderson & Morries 2015). Only with multi-watt NILT can we successfully reach the brain.
What is the significance of this project?
Our published work has shown that multi-Watt NILT can penetrate the skull to reach the depths of the human brain. We have also published case series data and shown clinical improvement in our patients treated for TBI, including symptoms of headache, sleep, cognition, irritability, anxiety and depression. The proposed project is vitally necessary to demonstrate the efficacy of this technique for treating TBI. Currently, we have subjective reports and patient questionnaire data that show efficacy of NILT. More concrete neuropsychological testing data and functional neuroimaging data are required to provide solid evidence for the efficacy of NILT. Each year, roughly 3 million people in the US receive a brain injury. These data will help to move NILT toward widespread clinical application.
What are the goals of the project?
In the study, we propose to utilize multi-Watt (10-13 Watt) NILT to treat TBI in a double-blind controlled study. Thirty patients with mild-to-moderate TBI will be recruited, screened and enrolled with informed consent. Patients will complete a comprehensive neuropsychological battery and functional neuroimaging. Study participants will undergo targeted NILT (N=20), while controls will undergo sham laser treatment (N = 10). One month after treatment, all subjects will be reassessed with neuropsychological testing and functional neuroimaging to determine the efficacy of treatment. Funding for a portion of the neuroimaging is provided by an external source, but the project will begin as soon as the remaining funding is raised. Funding for the actual treatments is not being sought.
Budget
For the integrity of the study, we will use external expertise to perform the neuropsychological testing. This includes brain SPECT imaging to view the damaged areas of the brain, both before and after the treatment. While we have clinical data, subjective patient experience, and patient questionnaire data which demonstrates the positive benefits of NILT, we need neuropsychological testing data to demonstrate the actual cognitive and functional changes we are seeing in our patients. This small sham-controlled study of 30 subjects will provide critical data as proof-of-concept and to propose larger studies with the Veterans Administration and NIH.
This budget covers neuropsychological testing for all subjects. We have external funding to support a portion of the neuroimaging and internal funding for the treatment expenses for all subjects.
Endorsed by
This is powerful research, showing significant improvements in behavior and symptoms without the use of drugs. It is time for medical science to look for ways to heal the brain without relying on "big pharma," and this research is an exciting first step. Our veterans are diagnosed with psychological disorders (depression and PTSS), and given long-term anti-depressants. Emergent research is showing that this practice has side effects, and that these drugs that don't heal, should not be taken long term. This research offers hope to many.
Project Timeline
Month 1 - IRB approval (IRB documentation ready to go)
Month 2 - Recruiting through referral network
Month 3 - Baseline SPECT and neuropsychological testing on 10 subjects (Baseline)
Month 4 - 7 Baseline on 20 subjects
Treatment of 30 subjects (9 weeks)
Month 6-8 - Follow-up exams on 10 subjects (Follow-up)
Complete treatment
Months 9-10 - Follow up all subjects

Jan 02, 2018
Project Launched
Feb 15, 2018
IRB Approval (IRB documentation ready to go)
Mar 14, 2018
Recruiting subjects from referral network
Apr 12, 2018
Baseline SPECT and neuropsychological testing on first 10 subjects
Oct 26, 2018
Treatment completed on all subjects
Meet the Team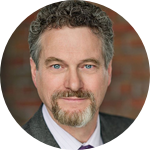 Theodore Henderson, MD, PhD
Vice-President, Neuro-Laser Foundation
Affiliates
President, The Synaptic Space
View Profile
Team Bio
The research team consists of Dr. Larry Morries and Dr. Theodore Henderson, who have collectively devoted over 25 years to the study and use of infrared light in human health. Dr. Morries has been recognized with a U.S. Presidential Award for his clinical excellence. He has pioneered work with multi-Watt lasers. Dr. Henderson has over 35 publications in neuroimaging, psychiatry, and the application of novel methods, such as multi-Watt infrared light to the treatment of TBI and other conditions.
Theodore Henderson, MD, PhD
Dr. Henderson has a PhD in Developmental Neurobiology and an MD, both from Saint Louis University in St. Louis. He has training in Radiology and is certified in nuclear neuroimaging. He is Board Certified in Psychiatry after training at Washington University in St. Louis and the University of Colorado. He has previously been medical director of a commercial neuroimaging center and now is President of an independent neuroimaging consulting firm. Dr. Henderson regularly lectures on the interface between neuroimaging and the fields of Neurology and Psychiatry. He has extensive experience in the use of SPECT neuroimaging in clinical practice and in ongoing research studies. He has published over 30 papers and book chapters.
He has served as an officer on the Brain Imaging Council Board of the Society of Nuclear Medicine and Molecular Imaging (SNMMI). He presents on neuroimaging and gave a SNMMI CME webcast on neuroimaging in dementia and the Parkinsonian syndromes. Dr. Henderson has focused his attention on the importance of quantitative analysis of neuroimaging and on moving neuroimaging more into routine clinical practice, which has lead him to chair symposia at both the SNMMI and the American Psychiatric Association Annual Meetings.
With Dr. Larry Morries, he has formed the Neuro-Laser Foundation (www.tbi.care) which is committed to developing treatments for TBI and making them available to Veterans and First-Responders who cannot otherwise afford treatment.

Dr. Henderson is committed to excellent care of patients – both with psychiatric and with neurological disorders. He brings a powerful combination of expertise in psychopharmacology, neurobiology, neuroimaging, and human psychology to every patient's situation.
Larry D. Morries, DC, DACAN
Larry D. Morries brings a distinguished 30-year career studying and treating the brain and body. As NLF's co-founder, his chiropractic expertise is complemented with extensive study of near infrared-light therapy applications, clinical radiology, clinical neurology and sports injury and rehabilitation.

Dr. Morries has contributed to both chiropractic and medical professions throughout his career. He is a recognized expert, for review services, treatment utilizations, and documentation presentations. He has participated with the Colorado State of Colorado Workers Compensation Board in writing treatment guidelines for Chronic Pain, and Complex Regional Pain Syndrome, Shoulder Pain, Low Back and Cervical Spine Injury, and Traumatic Brain Injury.
Morries has continued his study of the human body and brain with postgraduate work in Neurodiagnostic testing at the American Academy of Neurology, and Harvard Medical School-Massachusetts General Hospital. He studied Spinal Mechanics at Chicago Rehabilitation Institute.
Morries; research papers, in America Academy of Pain Medicine, Sciatic and Suprascapular Nerve Blocks with Dr. Steve Gulevich, MD. Poster presentations at the North American Laser Foundation in 2011on Low Back Pain, plus Polyneuropathy treatment with Laser (NIR) therapy. RCT Study of Chiropractic Therapy, compared to Structural Medical Therapy, Colorado Health Sciences Center. MRI Ultization, Journal of Chiropractic Medicine. John Nash Award, 2009, for the best interdisplinary paper. Podium Presentation and publication on Hip dysplasia, in American Board of Chiropractic Sports Physicians®. Additionally, he has given presentations abroad at State of Chiropractic Research, Foundation of Chiropractic Education and Research, in Bournemouth England and Vancouver, BC, Canada. Dr Morries is distinguished by having a United States, Presidential Appointment since 1998, in his community. Member of Worldwide Leader in Healthcare; 2015-2016.
---
Project Backers
5

Backers

13%

Funded

$1,081

Total Donations

$216.20

Average Donation