About This Project
Global warming and population growth challenge us to not only increase global production of nutritious foods but also to ensure food system security and adaptability. Tomatoes, the world's most popular vegetable, are heat-sensitive, which limits their growth in many regions globally. By identifying traits that underlie tomato heat tolerance, we can select cultivars better suited for growth in hot environments. This project will develop a novel method to characterize the tomato heat tolerance.
Ask the Scientists
Join The Discussion
What is the context of this research?
Fresh market tomato production is often limited to few regions, such as in the USA where two-thirds of production occur in California and Florida. This has resulted in long supply chains in which tomatoes ripen while in transit to consumers, providing fruits with lower perceived quality. Furthermore, long supply chains can be susceptible to novel disruptions such as the Sars-Cov19 global pandemic and may not be sustainable or profitable as climate change reduces tomato production in many areas now considered ideal due to increasing heat exposure. Adopting more heat tolerant tomato varieties would help bolster local production in hot environments, reducing the need for lengthy supply chains while meeting increasing consumer demand for local foods.
What is the significance of this project?
Traditionally, identification of heat tolerance in tomatoes and development of new varieties rely on screening trials and breeding programs. Both processes can be costly, labor-, and time-intensive. By developing a modification of a temperature-ramp leaf electrolytic leakage assay (Ilík et al 2018) in conjunction with ongoing cultivar screening trials and tomato physiology experiments we aim to develop a rapid, integrated method of heat resistance screening for tomatoes, thereby setting the stage for increased tomato production in heat-stress prone environments globally.
What are the goals of the project?
The goals of our project are: 1) Execute of proof-of-concept trial that will use common laboratory equipment rather than a costly proprietary platform to quantify critical temperature thresholds (T*) in tomato leaves and test for correlations between T* and yield of cultivars used in prior and concurrent screening trials; 2) determine the metabolomic basis of differing T* between tomato cultivars with known differences in heat resistance and yield; and 3) test for associations between T*, other physiological traits, and yield in field-grown tomatoes to assess the viability of T* as a general screening tool. These goals will be accomplished with a series of growth chamber and field trials using tomato cultivars we have grown in prior screening trials and heat stress related experiments.
Budget
Our budget covers the required instrumentation needed to create a water bath system that progressively heats a sample solution to high temperatures and captures a high frequency of solution conductivity and temperature data. We have secured funding from other sources to continue our cultivar screening trials, but our budget is not sufficient to cover the cost of these materials. However, we have access to all other instrumentation and facilities at the Texas A&M Uvalde AgriLife Research Center to execute these experiments in their entirety.
Endorsed by
Josh Harvey is a strong young researcher. He recently graduated with his MS from my laboratory at South Dakota State University and has since developed a research program with Texas A&M. This project addresses heat shock in a common vegetable crop, and could potentially aid in developing more heat resistant varieties of crops for a warming world.
Project Timeline
Our project includes multiple, bi-monthly replications of growth chamber experiments that will determine T* values in cultivars commonly used in our lab's experiments. These will occur between Fall 2020 and Summer 2021. Later study replications will include leaf metabolomic assays. Throughout summer 2021, I will complete a cultivar field screening experiment that will quantify T*, yield, and a variety of physiological measurements on the same cultivars.
Nov 09, 2020
Project Launched on experiment.com.
Nov 13, 2020
Project Launched
Dec 09, 2020
Purchase materials; begin bi-monthly growth chamber experiments.
Apr 12, 2021
Seed tomatoes for field trials.
May 31, 2021
Completion of multiple replications of growth chamber experiments and completion of leaf metabolome assays. Preparation of results for annual ASHS conference.
Meet the Team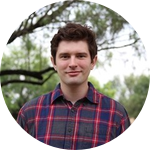 Josh Harvey
Research Associate
Affiliates
Texas A&M AgriLife Research
View Profile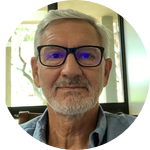 Daniel I Leskovar
Professor of Vegetable Physiology, PhD
Affiliates
Texas A&M AgriLife Research, TAMU
View Profile
Team Bio
The Horticulture Lab at the TAMU Uvalde AgriLife Center, led Dr. Daniel Leskovar, uses a combination of various management practices and an understanding of plant physiology to improve vegetable crop production and quality. Our research on tomatoes examines management techniques for boosting productivity in Texas, screening for heat tolerance in established and newly bred varieties, and the physiology underlying tomato heat tolerance.

Josh Harvey
Joshua Harvey is a research associate at the TAMU AgriLife Research center in Uvalde, TX. He holds a MSc in Biological Sciences from South Dakota State University and has a background of research in plant physiological and ecosystem ecology.
Daniel I Leskovar
I grew up in a hop-fruit farm in the Patagonia region of Argentina, where I obtained my Agricultural Engineering – Horticulture diploma from the Universidad del Comahue. I then did post-graduate training at the University of Wageningen, The Netherlands; Master of Science at UC Davis, California; and Ph.D. from the University of Florida. My research interest is centered in understanding plant morpho-physiological and biochemical adaptation mechanisms to abiotic stresses and in developing sustainable cropping systems for high value vegetables, including tomato, hot and sweet pepper, leafy greens, onion, artichoke, melon and watermelon.
---
Project Backers
3

Backers

3%

Funded

$75

Total Donations

$25.00

Average Donation