About This Project
Moths and other night-active insects are entrapped by UV light, a feature useful to study them. However, photographing hundreds of insects at moth light sheet is time-consuming and limits our ability to study them. We are prototyping an automatic insect monitoring tool. By making a low-cost, open-source, and jungle-proof design, we can use it to test how different habitat restoration efforts improve nocturnal insect diversity and help prioritize more effective conservation strategies.
Ask the Scientists
Join The Discussion
What is the context of this research?
Light traps are a basic, but key method for surveying insect biodiversity in natural areas. The practice is simple, a very bright light shines on a white sheet and scientists monitor what insects arrive on the sheet at night. This method is ubiquitous in tropical ecology, but highly labor intensive for sampling many areas over long periods of time.
We will build an automated light trap that uses computer vision to automatically photograph and identify moths, based on the prototype designed by Bjerge et al., in collaboration with Dinalab. We all add open-source motion capture scripts and data analysis tools from Sondhi et al. along with guides and images to recreate the setup. We will then use it to monitor nocturnal insect diversity to test habitat restoration efficacy.
What is the significance of this project?
Unlike other models currently under development, the final design will be optimized for weight and cost and tested with diverse groups of community scientists in tropical jungle conditions in India, Panama and Costa Rica.
Current insect conservation efforts are limited by how quickly we can identify and record them, and while there is a growing community of moth research in these areas (MOI, Guanacaste moths), large-scale and systematic sampling is missing and often requires more labour and resources than are available.
By automating the process and building plans for a jungle-proof, DIY and cloud-upload-based design and making them open source, we can increase the scale of insect monitoring required in these tropical biodiversity hotspots and test restoration effort efficacy.
What are the goals of the project?
First, we want to test how the automatic surveys perform compared to manual surveys.
We will improve existing prototypes for the trap, our goal will be to make it waterproof, battery-operated, and assemblable with low-cost and widely available components. We will test various light sources, camera modules, and motion capture or time-lapse solutions. The final prototypes will be compared using nightly diversity estimates to manual surveys.
Next, we will use this device to test the effect of land type on nocturnal insect diversity. We will simultaneously collect data across multiple land use types in the Azuero Peninsula of Panama and quantify the biodiversity benefits of restoring forested areas compared to plantations or agriculture.
Budget
Although built with low-cost tools, prototyping, testing and building documentation for these devices takes time and resources. We will spend a portion of the budget on buying components for prototyping and it will go towards the costs of maintaining and renting the equipment needed to conduct such prototyping.

Some funds will go towards building and shipping multiple prototype devices to various collaborators and beta testers.
The remaining will go towards supporting logistics of field tests, including covering costs for the various interns and volunteers who will test these in the field and travel and lodging for the researchers.
Endorsed by
We have done tons of moth lighting out here in Panama and it's always the most fantastic way to get a real feel for the insect population in a place in general. It is however, a generally pretty arduous task to actually go through and photograph all the different creatures. Also, usually we can't even set up a whole system with lights and everything that lasts more than one night. So having something that we could leave out in the field for a little bit, which then collects the photos for us, that would be a huge game changer!
Project Timeline
The research will be conducted over the course of a year, the first round of prototyping and testing is underway and field tests are scheduled for June-August 2023. A second round of prototyping will improve the design after feedback from field tests from in Aug-Dec 2023 and we will work on beta-testing the DIY assembly instructions and adding pipelines to identify the images from Jan- April 2024. Manuals and documentation method publishing will happen over May-Aug 2024
May 25, 2023
Project Launched
Jun 01, 2023
Finish prototype of automoth for field deployment
Jun 15, 2023
Replicate and build 3 prototypes
Aug 30, 2023
Travel to Costa Rica and India to test the prototype and compare them to manual surveys conducted by volunteers at local moth monitoring events at different
Sep 30, 2023
Data processing and identification pipeline development
Meet the Team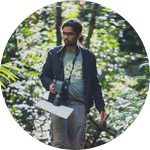 Yash Sondhi
Postdoctoral Research Associate
Affiliates
University of Florida, Florida International University
View Profile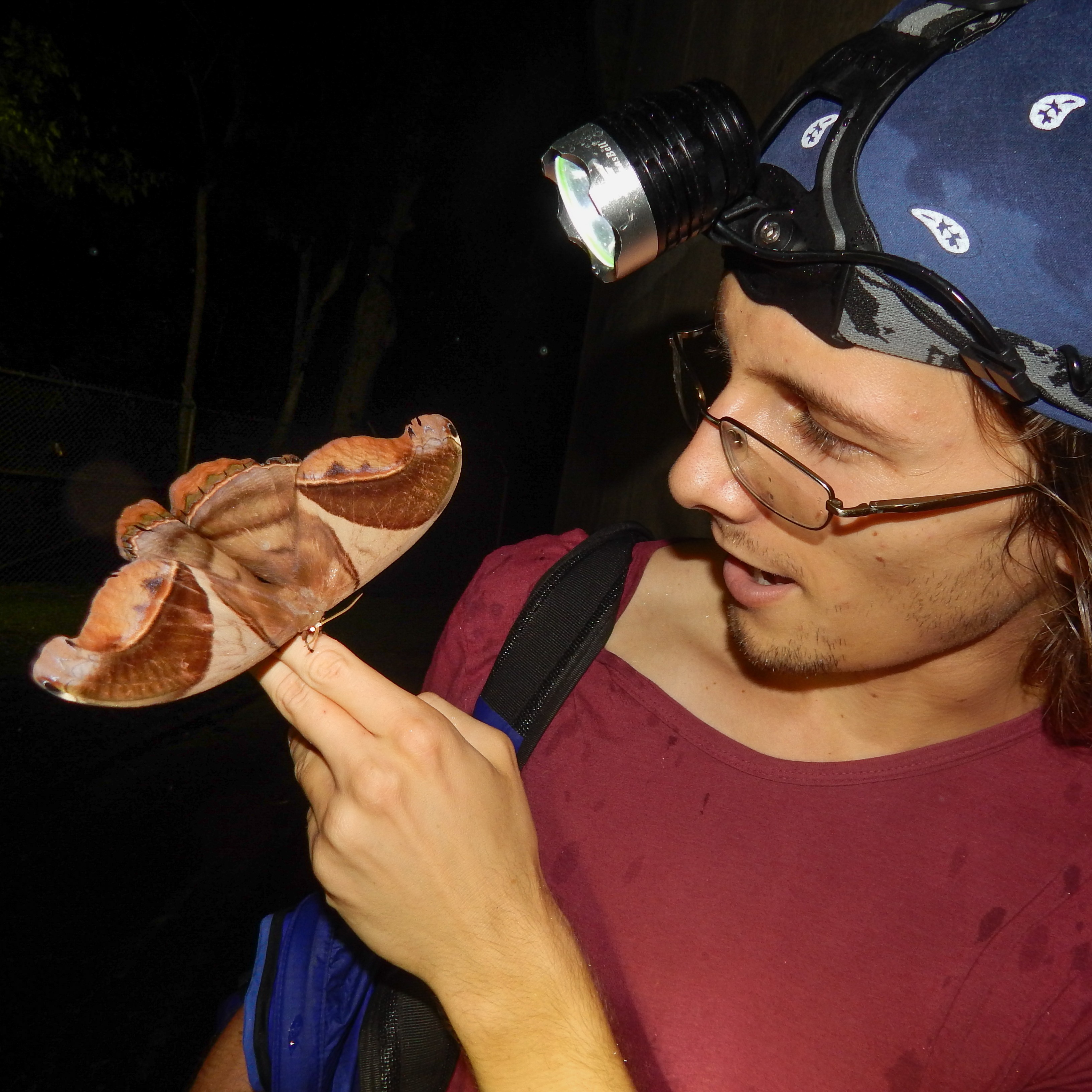 Hubert Szczygiel
Affiliates
Smithsonian Tropical Research Institute
View Profile
Team Bio
The team includes Hubert Szczygiel and Yash Sondhi, who are working together to build and test an open-source automated insect camera trap. Hubert is an expert on rainforest monitoring and works with conservation organisations globally. Yash is a postdoctoral researcher at the Kawhara Lab studying moths and light pollution. The team will work in collaboration with Digitial Naturalism Lab and the Theobald Lab and conservation organizations in India, Costa Rica, and Panama.
Yash Sondhi
Yash Sondhi is a postdoctoral researcher working in the Kawahara Lab at the Florida Museum of Natural History. He finished his PhD from the Theobald lab 2022, studying how moths and butterflies see the world, and specifically how moth eyes and brains adapted to function so well under dim light. He uses multiple techniques (genetics, animal behavior, neuroscience) to examine how different day and night flying insects' senses (sight, hearing, smell) have evolved. As human civilization develops, artificial light is slowly eroding dark skies with disastrous consequences for animals, plants, and humans. As awareness increases that light pollution is harmful, understanding how different mitigation strategies work is crucial to implement change. Yash is now studying how light can disorient and alter the circadian activity of insects, and testing strategies to mitigate light pollution. He also helps with citizen science and insect biodiversity monitoring. He has worked on developing low-cost automated insect monitoring tools and is committed to open science.
Hubert Szczygiel
Hubert Szczygiel works on biodiversity monitoring for restoration and conservation projects, mostly in the tropics. A naturalist who aims to make broad connections across systems, Hubert has research experience with with frogs, reef fish, cichlids, bats, camera trapping, acoustic recordings, soil processes, paleoclimate reconstructions, streams and riparian zones, and many more systems, though his specialty is soil and leaf-litter arthropod communities.
Additional Information
1)Testing method efficacy compared to manual surveys
Additionally in India (Western Himalayas,Eastern Himalayas & Western Ghats) and Costa Rica, where the moth fauna has been surveyed manually and we have good references for which moths are present and estimates of diversity using manual surveys, we can compare the performance of the automated moth traps with manual surveys.

The designs and software for the automated light trap will be published on gitlab, github, instructables, with documentation and discussion on OSF,openhardware.science and wildlabs.net. We will collaborate with the automated camera trap community on wildlabs for a communal photo repository that informs machine learning models for different light traps currently in development.
2)Testing the effects of land type on nocturnal insect diversity and correlations with soil invertebrate communitites
The Azuero Peninsula of Panama is a mosaic of different land use types. In November 2022 Hubert Szczygiel collected pilot data comparing soil invertebrate communities found in mature forest, secondary forest, silvopasture, teak plantation, and pasture. As expected mature forest had the greatest abundance and diversity of soil invertebrates, however, interestingly, teak plantations were even worse for biodiversity than cattle pasture. The degree to which tropical soil communities reflect broader insect communities is unknown. We expect land use to also have a profound effect on night-flying insects, and finding a correlation between below-ground and above-ground communities would have important implications for tropical biodiversity monitoring.
To test these hypotheses we will develop a novel automated light trap that will enable standardized, large-scale, non-destructive sampling of moths and other night-flying insects. These devices will enable us to simultaneously collect data on all five land use types. We will pair this light trap data collection with a robust study of soil communities, replicated across multiple parts of the peninsula and during both wet and dry season. This data will be useful for landowners and reforestation projects to quantify the biodiversity benefits of restoring forested areas.
---
Project Backers
3

Backers

1%

Funded

$24

Total Donations

$8.00

Average Donation