About This Project
Our team has been studying frogs and birds for many years. Some research we did back in 2009 showed that toads made themselves scarce before a large earthquake. Our team will use microphone recordings in the OSA natural park, Costa Rica to record frog and bird calls in relation to seismic activity. We are expecting that as seismic activity is imminent, there will be a reduction in frog and bird calls, as the animals sense pre-earthquake chemical changes, gases or airborne ions.
Ask the Scientists
Join The Discussion
What is the context of this research?
Earthquakes are devastating and unpredictable, causing large scale loss of life, injury, damage to buildings and hindering economic growth. Animals may hold the key to making large earthquakes more predictable. Some of our previous research has shown that frogs and birds are especially sensitive to trace gases escaping from faults, air ionization at the Earth's surface, and possibly electromagnetic (EM) emissions from deep within the Earth's crust. We plan to deploy state of the art acoustic monitoring equipment to record multispecies "soundscapes" in Costa Rica, a seismically active region with a rich biodiversity. We will also monitor air ionization, EM emissions and seismicity to create a model improve earthquake risk forecast.
What is the significance of this project?
This project is expected to provide crucial insight that can help us understand how animals are affected by processes occurring before large earthquakes. It is expected to bring us one step closer to being able to make accurate forecasts of earthquake risks. Being able to forecast earthquakes has the potential to save the lives of tens to hundreds of thousands of people worldwide and to positively affect the existence of billions who live in seismically active regions.

If you are interested in the prior research that our team has done which lead up to this project, please follow these links
http://www.ltpaobserverproject...

https://www.researchgate.net/p...

http://www.mdpi.com/2076-2615/...

http://www.mdpi.com/1660-4601/...

http://www.mdpi.com/2076-2615/...

What are the goals of the project?
We plan to collect acoustic and other supportive data over several years, using state-of-the-art automated wildlife sound recording equipment. The proposed additional geophysical measurements will help determine to which stimuli animals may be responding. For this, we will measure positive and negative air ionisation, gas emissions, and magnetic field variations. Once enough data have been collected, we will use artificial intelligence software to identify the animal species that respond to the approach of regional seismic activity. We have identified a field site, where we can set up our first ground station network. Depending on the level of funding we plan to install a number of ground stations, collecting data from 2017 to at least 2020.
Budget
The budget items include the equipment for recording the frog and bird calls (Song Meter SM4 acoustic recorder) and the software needed to analyse the calls (Song Scope Analysis Software). We also need some equipment to measure geophysical changes, so that we can see what chemical or physical changes deep within the earth's crust may be causing any differences in frog and bird calls. These include the Magnetoresistive Milligauss Meter MR3 to measure changes in the Earth's magnetic field, the Air Ion Counter to record the levels of positive air ions, and the Gas detector for CO, O2, CO2, O3 to measure any gas emissions from the fault. A Remote controlled 360 degree camera will give us a visual image of what is happening at the site and the Raspberry Pi 7" Touchscreen LCD Display is needed to connect all of this together. We also need some funds to pay the ground staff at the field site, who will deploy and maintain our equipment.
Endorsed by
I have cooperated and exchanged ideas with Friedemann Freund and Rachel Grant for several years, and have learned to know their competence and determination to solve scientific problems. I fully endorse their project, which aims at collecting data on animal vocalisations. This phenomenon is known from popular tradition and has the potential to generate valuable knowledge on short term earthquake risk forecasting.
Meet the Team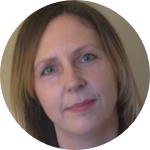 Rachel Grant
Dr
Affiliates
Hartpury University Centre & Graduate School
View Profile
Team Bio
Rachel Grant is a zoologist and ethologist, Friedemann Freund is a solid state physicist with expertise in geophysical processes occuring before earthquakes, and Charles Lindsay has extensive knowledge of the field site in Costa Rica and particular expertise in recording animal sounds. Friedemann and Rachel have been working together for many years and have jointly published several papers on the behaviour of animals prior to earthquakes.
Rachel Grant
Rachel is a zoologist with an interest in animal behaviour, especially that of amphibians and birds. She has been fascinated by the natural world since childhood, and read degrees in biology and animal behaviour before completing a PhD looking at how amphibians respond to environmental changes. Rachel has been working on the effects of the geophysical environment on animal behaviour for many years, documenting changes in animal behaviour with moon phases, magnetic field fluctuations and changes occuring before earthquakes. Rachel worked at the Universities of Oxford and Cambridge before joining Hartpury University Centre and Graduate School as a Principal Lecturer.
Charles Lindsay
Educated as an exploration geologist Lindsay is the SETI Institute's AIR Program Director, a Guggenheim Fellow, recipient of the Robert Rauschenberg Residency, former artist in residence at Imagine Science Films and the innovator behind OSA EARS - a project designed to deliver real time sound from one of the world's most bio-diverse eco-systems to anyone anywhere with internet. He has recently joined Human Condition Labs to develop their Artists in Research program. Charles is interested in technology, eco-systems, semiotics, and esoteric forms of humor. He creates immersive environments, sound installations, sculptures built from salvaged aerospace and bio-tech equipment, videos and photographs. Lindsay balances his studio time with extended periods exploring remote environments. Charles lindsay is Artist in Residence for SETI (search for extraterrestrial intelligence) and he has a special interest in biodiversity and conservation. He initiated the OSA Ears conservation project in Costa Rica. More detail on Charles and his work can be found here:
http://www.charleslindsay.com/...
Friedemann Freund
Friedemann Freund doesn't shrink from taking on the really big problems. His research has elucidated such important phenomena as the fact that rocks under stress behave like batteries that can produce currents deep within the crust of the Earth. These are not piddling electron flows, either – the currents could be as large as hundreds of thousands, even millions of amperes, sufficient to be recorded from the Earth surface, and perhaps even from orbit. Understanding and exploiting this phenomenon could lead to a dramatic breakthrough in earthquake prediction. Friedemann believes that charges emanating deep within the Earth's crust provide an explanation for the unusual behaviour of animals which has been reported to occur before large earthquakes. Mineral defects become activated when rocks are stressed, leading to the outflow of huges numbers of so-called "positive holes". These electronic charge carriers and their follow-on reactions have been shown to cause detrimental effects in animals. They could be the reason for the anxiety and restlessness that cause animals to make unusual migrations away from areas of impending seismic activity.
Additional Information
The project is affiliated with the OSA Ears project, which aims to record animal sounds in the OSA peninsula in Costa Rica, for the purposes of education and conservation. The OSA peninsula where our project will be carried out is an important site, containing a great biodiversity in a small area. More information about the OSA Peninsula in Costa Rica can be found here. http://osaconservation.org/projects/habitat/osa-ea...
---
Project Backers
7

Backers

4%

Funded

$209

Total Donations

$29.86

Average Donation