About This Project
We propose a new paradigm in how the hydrosphere is taught by using a novel immersive telepresence system tailored for students and citizen scientists. This system enables remote monitoring and control of equipment between an inland waterway and a coastal region. We believe that science education will change to embrace immersive learning and foster continued student engagement. We will prove this system in collaboration with Toledo Public Schools, OH, to measure the overall effectiveness.
Ask the Scientists
Join The Discussion
What is the context of this research?
Telepresence has recently made the scientific exploration of the deep-sea more productive and economical. [1] It presents an efficient use of resources, enabling access to the expertise of remote observers and equipment operators, which otherwise is limited by space, budget or safety constraints. However, current marine telepresence is primarily offered by large organizations dealing with costs that are not realistic for public schools and citizen science organizations. However, with this project, having an internet connection and a smartphone, students can engage in scientific research in real-time from across the world. This project lowers the barrier to entry, enabling educational opportunities that have not previously been possible[2].

What is the significance of this project?
People are less likely to engage and stay engaged with places and people that they can never see or meet. Providing immersive telepresence to students embeds the students into regions of study and can highlight key issues identified by the Chesapeake Bay program [3] and the Chesapeake Bay Foundation[4]. This issues range from agricultural run-off, air pollution and chemical contamination, to grey water runoff, and sewage practices. Immersive telepresence can be disrupting to the current environmental conservation problems of the difficulty involving inland communities to improve farming, construction, and waste management practices bringing the user into the environment, allowing them to interact with it and gain a deeper insight and admiration for the area of study.
What are the goals of the project?
Our primary goal is to develop and deliver an immersive telepresence program for students, enabling them to conduct research on water quality, river/lake/bay topography, comparing watersheds and learning how to use innovative technology to identify and solve water based problems. Our secondary goal is engender a new way of learning via remotely operated systems at inland and coastal regions, providing hands-on learning in locations that users would not normally be able to easily visit. We will measure success via mid-term and final project assessment activities, gauging teacher assessment of student engagement at Toledo Public Schools and the Yorktown area. At the conclusion of this project, we will understand how impactful immersive telepresence would be as an educational tool.
Budget
The primary issue with telepresence is in regards to the LTE equipment available at the linked sites. Additionally, weather proofing components to withstand weeks deployed in fresh and salt water is a key factor in equipment and deployment configuration. This project is part of a larger initiative to link students studying Lake Erie around Toledo, Ohio, and students on the Chesapeake Bay around Yorktown, Virginia. This equipment is vital to the success of this education effort in alloying for telepresence exploration of both sites in real-time. The primary goal of the overall effort is for students to conduct research on water quality, river/bay topography, comparing watersheds and learn how to use technology to solve water based problems. In doing so, linking fresh and saltwater areas, we will be highlighting the impacts from inland and coastal systems in the overall hydrosphere model.
Endorsed by
I am extremely excited about this project. The group of individuals working on this endeavor will impact dozens of students and create a sense of urgency of conservation with the impacted students.
Project Timeline
This project will begin during the spring semester of calendar year 2021 and operate over a 4 month period. This would begin in February of 2021 and conclude in May 2021. Upon reward, purchasing of the LTE service components and build materials for the Buoys would begin. We would then build, test, and deploy the systems, and retest prior to the Go-Live date on March 15. Operations with the Buoy, ASVs and ROVs would happen during the 4 month evaluation and conclude on May 25th.
Dec 02, 2020
Project Launched
Jan 06, 2021
Periodic Team tag-ups start
Jan 06, 2021
Kick-off with Stakeholders
Feb 02, 2021
Purchase of equipment
Meet the Team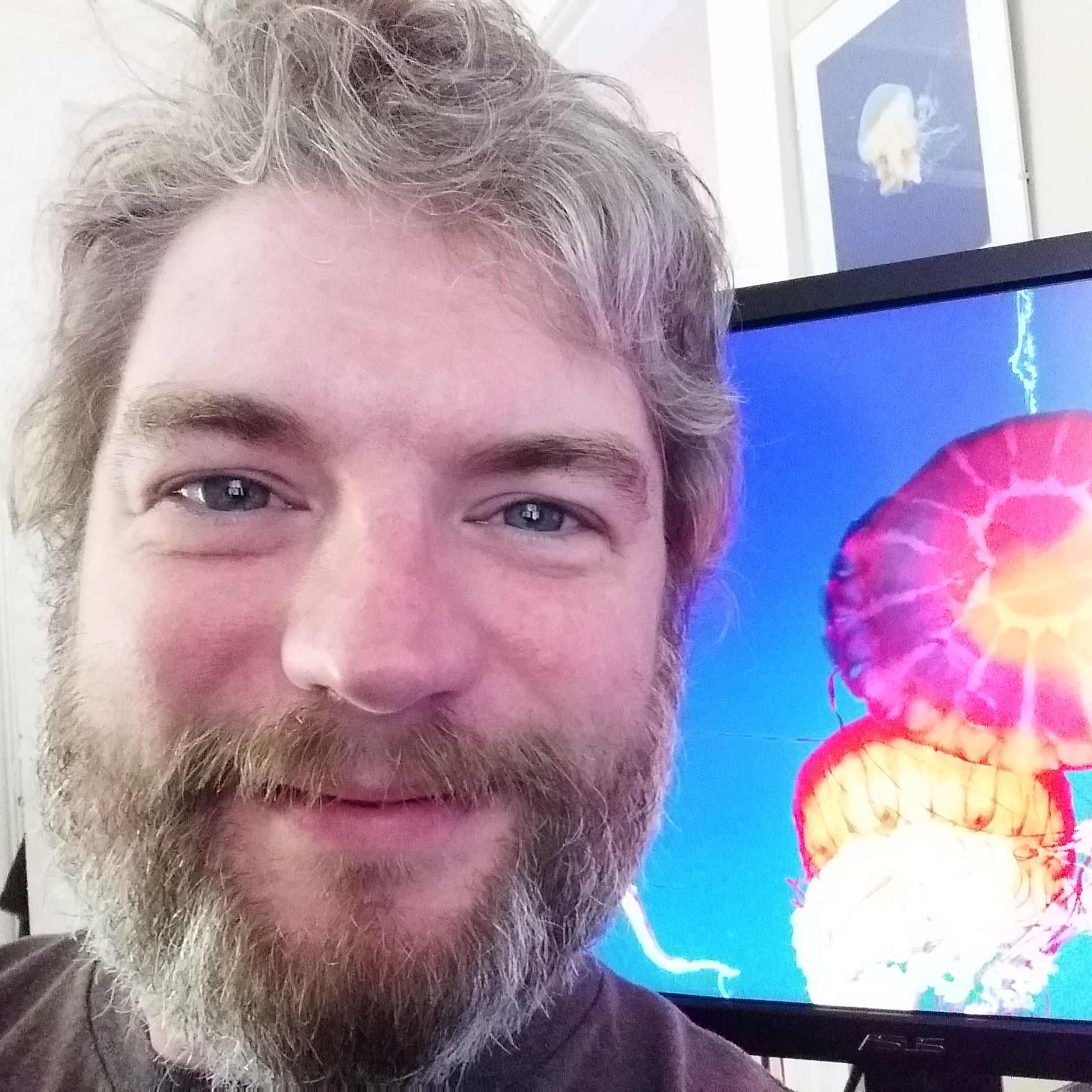 James Neilan
Roboticist
Affiliates
Tethys Oceanix LLC, Chesapeake Bay Foundation, NASA Langley Research Center, NASA GLOBE
View Profile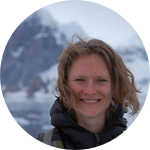 Laura Kubiak
High School Career Technical Educator, Toledo Public Schools
Affiliates
Toledo Public Schools, NASA GLOBE
View Profile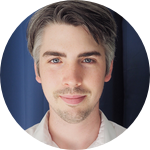 Charles Cross
Co-Founder & CTO
Affiliates
Mission Robotics Inc.
View Profile
Team Bio
We are a multi-disciplinary team of scientists, engineers, and educators who have conducted multi-day outreach programs, highlighting science education and technology development and deployment. Combining skills from these fields, we have proven success in developing, delivering, operating, and promoting science outreach efforts using citizen science and public school resources. We have published our work via social media and a YouTube channel effort [Chesapeake Explorers].
James Neilan
Jim Neilan is a computer engineer for NASA Langley Research Center and develops robotic systems software for surface and in-space applications. He is also the CEO of Tethys Oceanix LLC. a Virginia based small company that organizes and promotes science outreach using technology platforms for furthering student and citizen science exploration and education efforts. A tinker and roboticist who loves exploring the world both above and below the water.
Jim has a Master's in Computer Science and a Bachelor's in Physics. He has authored numerous papers on software for unmanned systems, and spends his free time building and diving remotely operated vehicles and autonomous surface vessels to learn and explore the Chesapeake Bay.

Laura Kubiak
Laura Kubiak is a high school teacher at the Aerospace and Natural Science Academy in Toledo, Ohio, U.S.A. Her career technical program, Wildlife and Sustainability, inspires students to care for and conserve our planet's natural resources. This is a natural fit for her passion and 15 years experience in environmental education. Laura loves connecting her students to her own love for GLOBE to investigate and solve problems in the natural world.
Charles Cross
Charles is a software engineer working on the design of real-time telerobotics systems, with a passion for ocean exploration and dedicated to finding and creating new ways to explore, understand, and connect others with the world we live in.
Additional Information
By using telepresence, students, researchers, farmers, policy-makers, etc. can be directly connected with places, people, and issues that otherwise would just be words on paper, numbers in a graph, or video clips on the internet, lacking the direct in-person impact and connection that being there often can provide. As an example, while anyone would agree that derelict fishing gear is a major issue, actually showing crabbers, fishermen, students, and policy-makers several sites in the field in real-time with meaningless by-catch being lost can have an emotional impact that makes action and continued engagement with the issue much more likely.
This project supports a larger effort with Toledo Public Schools, based in Toledo, OH, Tethys Oceanix LLC, based in Yorktown, VA, and NASA GLOBE. This effort involves the Chase STEMM Academy, an urban school in Toledo, OH which is 96% free/reduced lunch and 215 of the 310 students are minorities. This project will also encompass Hawkins Elementary which is also a title one building with 50% minority and 61% free/reduced lunch. The High School, The Aerospace and Natural Science Academy of Toledo, is 20% minority and 33% free/reduced lunch. This allows for diversity in teamwork and also for the introduction to STEM, National Geographic and NASA. This project, if continued after a pilot period, will impact approximately 150 students each year. The grades incorporated are 6-12th.
This effort support the National Geographic COVID-19 Remote Learning Emergency Fund for Educators and provides the perfect opportunity for this project.

Data was provided by [5].
Outcomes of this project include educating students:

Outcome #1 for Middle School: What is Engineering? What is Technology? High School Students should be able to articulate and guide this conversation.
Outcome #2 What is an ROV/ASV/UAV? How are they important? High School Students share research and accompany middle school students out to the field to model and allow middle school students to also collect data.
Outcome #3 Students will be able to develop and understand how to select and use energy and power technology. Students should be able to describe the basic components of an electrical circuit, build a basic electronic circuit given a diagram, and conduct experiments on how electricity behaves. High School students will assist with creating and troubleshooting circuits and the power system.
Outcome #4 Students should have a basic understanding of buoyancy, pressure, density and so forth.
Outcome #6 High School students after working with Middle School students will then complete the research. Students will gather the data from the GPS locations to test water samples and document the findings. We will be sharing information between multiple locations and researchers at Yorktown, VA. In addition the students will be creating a device to collect samples from river beds and the bed of marsh for analysis. Students will measure the oxygen composition of water samples in the marsh as depth increases and the location to the shore. Students will form hypotheses on the oxygen content and other data.
Outcome #7 Work with NASA GLOBE and Tethys Oceanix LLC, instructing students and citizen scientist volunteers on GLOBE protocols and data acquisition. Studying findings and comparing the results and what we can do from a conservation perspective.
Outcome #8 Telepresence objectives: Students and citizen scientists will explore the connected locations, analyze meteorological and water quality data, looking at similarities, differences and trends between the Ohio and Virginia sites.
Outcome #9 Students and citizens will present there experiences, observations, and lessons learned at the conclusion of the project.

---
Project Backers
17

Backers

114%

Funded

$4,138

Total Donations

$243.41

Average Donation