About This Project
Marine microalgae have emerged as important organisms for applications such as human nutrition, livestock feeds, and biofuels. Cryopreservation is an critical approach for efficient management of valuable microalgae genetic resources. Technologies for microalgae cryopreservation with high concentration (>10E6 individual/mL) are being explored to transfer research-scale methods to commercial-scale applications.
Ask the Scientists
Join The Discussion
What is the context of this research?
Modern biotechnological use of algae in has been rapidly expanding in scope and has diversified in applications through the maintenance and use of algae as a genetic resource. Although marine microalgae have emerged as important organisms in research and application in agriculture and energy production, most species and strains are stored as live cultures. This is challenging for national algae collection centers in management of algae genetic resources, because of the high cost, labor requirements, processing times, and the risk of contamination. Currently, only several studies have demonstrated algae cryopreservation with relatively low concentration (e.g., < 10E4 individuals/mL). This limits distribution of samples to be used in commercial-scale applications.
What is the significance of this project?
As an emerging economic powerhouse, algae are in rapidly increasing demand that will overwhelm the resources of the established resource centers unless efficient cryopreservation can be brought online to back up the live cultures. In addition, frozen samples represent a new product form that can disrupt existing markets and replace current practices such as growing and distributing algal samples in test tubes on agarose. The AGGRC has 25+ years of experience in development of germplasm cryopreservation technologies for aquatic organisms. Through integration of high-through processing and open hardware, much-needed algae cryopreservation approaches can be made widely available to user communities and practical commercial-scale applications.
What are the goals of the project?
At the AGGRC researchers routinely develop approaches in cryopreservation of biological materials. We are exploring the feasibility of cryopreserving microalgae at high concentration (e.g., 1 million-100 million individuals/mL). Various approaches are used to evaluate this feasibility (e.g., evaluation of different cell density, cryoprotectant type and concentration, cooling rates, and growth phase). Microalgae algae (e.g., Tetraselmis) are used as models to establish efficient protocols that can be used in the real world. The survival of thawed Tetraselmis is evaluated through culture and evaluation by use of flow cytometry. In addition, open hardware previously develop is explored for use in microalgae cryopreservation.
Budget
The Aquatic Germplasm and Genetic Resources Center (AGGRC) is an active participant in the open-hardware movement to support community efforts in conservation and management of genetic resources for aquatic organisms. The imperative need for an organized and responsive national algae collection and genetic resource strategy cannot be overstated. We have performed preliminary work to demonstrate feasibility of our approaches for marine microalgae. Funds of $3,000 for salaries can be used for a month of work for a research associate, $6,500 will be used to purchase liquid nitrogen, algae strains, chemicals, 3-D printing materials, and laboratory tools, and $500 are requested for shipping and publication cost.
Endorsed by
Dr. Liu and his collaborators at the Aquatic Germplasm and Genetic Resources Center have a long history of effective cryopreservation research with scalability and practical application in mind.
The AGGRC has world-class expertise in cryopreservation and repository development for aquatic species. Cryopreserving microalgae at high concentrations will be beneficial for many fields and industries.
Project Timeline
The time needed for this type of work usually involving range-finding studies in preliminary trials (5-10 d), protocol development (5-10 d), reproducibility study (5-10 d), and overall application process assessment (5-10 d).
Aug 03, 2022
Project Launched
Aug 22, 2022
Assess algae survival after cryopreservation at various algal concentrations.
Aug 29, 2022
Evaluate the effects of cooling conditions (cryoprotectant and cooling rate) and tools (commercial freezer and open hardware) on algae survival.
Sep 05, 2022
Sharing results
Meet the Team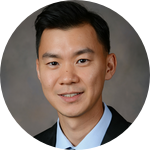 Yue Liu
Assistant Professor - Research
Affiliates
Louisiana State University
View Profile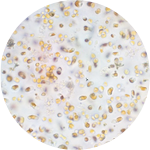 Jack Koch
Postdoctoral Research Associate
Affiliates
LSU AgCenter Aquatic Germplasm and Genetic Resources Center
View Profile
Team Bio
We at the Aquatic Germplasm and Genetic Resources Center (AGGRC) are passionate about our mission to provide global leadership in repository development for genetic resources of aquatic species. Our facility has 23,000 square feet of space dedicated to research, technology development, teaching, outreach, community support, and commercial-scale service activities for aquatic species. We have established a strong Core Innovation Team (CIT) with faculty from 8 LSU departments.
Yue Liu
Dr. Yue Liu is an Assistant Professor and Assistant Director at the Aquatic Germplasm and Genetic Resources Center (AGGRC) of the School of Renewable Natural Resources in Louisiana State University Agricultural Center, Baton Rouge, Louisiana. He is an expert in development of interdisciplinary technologies to support preservation and management of genetic resources. These technologies include open hardware, cryopreservation approaches, high-throughput processing, microfluidic systems, assisted reproduction techniques, sperm physiology, gamete biology, machine learning, and electrical-cryobiology. He has participated in dozens of projects for germplasm repository technology development for support of conservation, biomedical research, aquaculture, and fisheries management. He coordinates multiple projects funded by the National Institutes of Health (NIH). He has worked with aquatic species in various user and research communities, such as biomedical research (e.g., zebrafish, Xiphophorus, Ambystoma, Xenopus, Aplysia, Hydractinia), conservation (e.g., goodeidae), aquaculture (blue catfish, channel catfish, and oysters), and algae (e.g., microalgae and macroalgae).

Jack Koch
Jack is a Postdoctoral Research Associate leading a portion of a National Institutes of Health-funded grant to develop a comprehensive cryopreservation germplasm repository for the biomedical model sea hare, Aplysia californica, in collaboration with the National Resource for Aplysia. These sea hares are gastropod molluscs whose namesake derives from the pair of charismatic rhinophores on top of their head like a pair of rabbit ears. Unlike the stereotypical gastropod (land snail), Aplysia have an extremely reduced shell that resembles an oblong shield, covered by their mantle. Other notable anatomical features include their mustache-like feeding tentacles and their wing-like parapodia that can be used to swim through the water column and escape predators. These sea hares are useful biomedical models for studies in neural development, classical and operant conditioning, and nervous system senescence. This provides the foundation for developing a germplasm repository for the resource center and research community, though advances in genetic technologies are applying additional pressure to this need. Germplasm cryopreservation has traditionally been focused on sperm, egg, and single cells. Accessing these cell types in Aplysia is currently very difficult. Thus, another option for potential cryopreservation are the early life stages (e.g., embyros, larvae) of Aplysia, which presents its own challenges that Jack is working to address.
---
Project Backers
0

Backers

0%

Funded

$0

Total Donations

$0

Average Donation