Ask the Scientists
Join The Discussion
What is the context of this research?
Whilst the discovery of antibiotics was a defining moment in the history of mankind, the indiscriminate use of antibiotics has led to the development of antimicrobial resistance (AMR). AMR poses a great threat to our ability to treat infectious diseases. The World Health Organisation (WHO) ranks AMR as the fifth greatest threat to global health. The O'Neil report on AMR states that AMR contributed to 700,000 deaths in 2016 and will reach 10 million annually by 2050. In 2017 the WHO published a Priority Pathogen List of antibiotic-resistant bacteria which are the principal nosocomial multidrug-resistant bacteria requiring urgent research and development for new antibiotics. Plant-based phytobiotics may be part of the solution.
What is the significance of this project?
The antibiotic pipeline is dry. The development of botanical alternatives to antibiotics, known as phytobiotics, will assist antimicrobial stewardship and help avoid a return to pre-antibiotic era. Ethnopharmacology offers a wide array of plant-derived antimicrobials (PDAms). Plant secondary metabolite phytochemicals and whole plant extracts have demonstrated their potential as stand-alone antibacterials or as potentiators of conventional antibacterial agents. As yet, however, the therapeutic application of PDAms remains to be clinically proven. Phytochemical bioactivity is of particular clinical value, as bacteria are unable to easily develop resistance to the multiple and/or chemically complex phytochemicals present in plant extracts.
What are the goals of the project?
My goal is to discover a phytobiotic (plant-antibiotic). I will evaluate the antimicrobial activity of various herbal medicines for their potential application in the treatment and/or prevention of WHO Priority Pathogens. Evidence-based scientific knowledge will be obtained through in vitro experimentations. Antimicrobial susceptibility tests will include agar disc diffusion and broth microdilution. Synergistic activity of PDAms and antibiotics will also be determined. Research analysis techniques will include the use of microplate reader and spectrophotometer. PDAms will be sourced from UK certified organic suppliers that meet GMP standards. Imported herbs will meet sampling and analysis EU requirements. Sample preparation will be conducted in the laboratory.
Budget
Although laboratory research costs are usually included as part of funded studentships, as a self-funded PhD student, I have to cover the cost. The funds will cover laboratory consumables and the running costs required for the use of the laboratory equipment. Antimicrobial susceptibility tests will include agar diffusion and broth microdilution.
Plant sample preparation requires the use of a ball mill, extraction hot plate, ultrasonic bath, and centrifuge.
Microbiological testing requires media preparation, pH meter, autoclave, bench top incubator, the 96-well microplate reader, and spectrophotometry for measuring the optical density of bacterial suspension.
Laboratory consumables include glass and plastic items including pipettes, falcon tubes, syringes, beakers, funnels, filter paper, pipette tips, test tubes, plates, cuvettes, etc.
I will also need to cover the cost of non-disposable pipettes and the calibration and servicing of pipettes.
Endorsed by
It's clear that one of the greatest threats to humanity stems from antimicrobial resistance. Plants offer a treasure trove of multi-target, selective compounds with which animal life and beneficial microbes have co-existed for millennia. Ann Harkin's research couldn't be more timely and provides a starting point to investigate a number of promising plant-derived candidates that have potential for use in clinical settings. Her research will benefit from her many years of experience as an herbal practitioner in Australia and South East Asia.
With the looming crisis of antimicrobial resistance, traditional medicine's plant-based antimicrobials could be well-placed to make a significant impact in our healthcare systems. I believe Ann Harkin is an ideal candidate to bring light to this as she has expertise in not only the CAM world but also a deep understanding of the biomedical model. I don't hesitate in endorsing her for this project.
The use of plant-based substances antimicrobials could be viewed as the most adequate alternative to address antimicrobial resistance. Ann Harkin's research is essential to scientifically establish strong scientific evidences claiming their value, uses and benefits. Resistance to bacterial infection aquaculture has become a threat to the industry. Antibiotics have been extensively overused due to farming intensification and antibacterial chemical are unsafe. I believe Ann Harkin has acquired the expertise to carry out the research.
This is a useful and interesting topic of study. The potential real-world therapeutic applications of these substances in the treatment of infections are of particular relevance, considering the global overuse of existing antibiotics and the dearth of replacements. I consider Ms. Harkin to be an excellent choice to research into this topic as she is dedicated, motivated and has many years of experience in her field of expertise. I look forward to seeing the results of her work.
Project Timeline
The project will run over 3 years. There is a high degree of camaraderie within the School of Biological Science. I work closely with my supervisor. I am being trained by my colleagues, also researching plant-derived antimicrobials. Postdocs also help develop my PhD skills.
Time constraints may include bench space availability. Logistics may be a factor (time taken to record or analyse data), or equipment and facilities may affect design because I cannot regulate conditions as I like.
Jan 22, 2023
Project Launched
Feb 03, 2023
Initial Review - Summary Evaluation of Feasibility of the Project, and the Research Plan:
Aug 10, 2023
Differentiation - The point when it is decided if I will continue with my project as planned or if revisions need to be undertaken.
May 03, 2024
Annual Progress Review - APR meeting will comprise a presentation on my research, followed by a question and answer session.
Sep 06, 2024
Travel to and present at the Joint Royal Society and Academy of Medical Sciences symposium 'Advances in antimicrobial innovation'
Meet the Team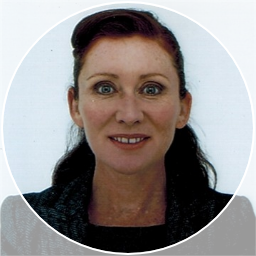 Ann Harkin PhD student. MPH. BHSc.Nat. BHSc.Hom. BHSc.Acu. Cert IV TAE.
Complementary and Alternative Medicine Practitioner
Affiliates
Endeavour College Melbourne, Australia, University College Cork, Ireland, Queen's University Belfast, Northern Ireland, UK, The Acupuncture Foundation Professional Association (AFPA)
View Profile
Ann Harkin PhD student. MPH. BHSc.Nat. BHSc.Hom. BHSc.Acu. Cert IV TAE.
I hold three undergraduate Bachelor of Health Science degrees in Complementary and Alternative Medicine (CAM) and a postgraduate Masters in Public Health. I was awarded by my college for being the first triple-degree CAM graduate in Australia. I am currently a postgraduate researcher Ph.D. student.
Previously, I worked in public health as an acupuncturist at the Northern Hospital, Melbourne, where I conducted a world-first trial entitled 'A Prospective, Randomised Control Trial of Acupuncture for Select Common Conditions within the Emergency Department', and in Box Hill Hospital's Drug and Alcohol Rehabilitation Unit. I also worked as a sports nutritionist and acupuncturist for an Australian rules football team. Additionally, I conducted a pilot study entitled, 'Determining the effect of a homeopathic medium potency of calcium on the bone density of women as measured by bone ultrasonometry: a pilot study comprising one year'. My Masters dissertation was entitled 'Systematic Review and Meta-Analysis of Plant-derived Antimicrobials in WHO Priority Pathogens'.
I work as a CAM consultant whereby I offer online consultations, have an extensive herbal dispensary, and supply herbal tonics globally. I treat diseases whereby the biomedical route has been exhausted, such as when antibiotics are no longer effective. I specialise in herbal medicine and scalp acupuncture for stroke and neurodegenerative diseases. I am a health researcher and writer and present, moderate, and chair international CAM conferences on topics focusing on health promotion and disease prevention. I have a particular interest in the bioaccumulation of toxic chemicals and persistent organic pollutants, and in their biotransformation by the human liver.
As a mother who has raised my children without antibiotics, there is not a childhood infectious disease I have not seen, nor cannot treat, using natural medicine.
Additional Information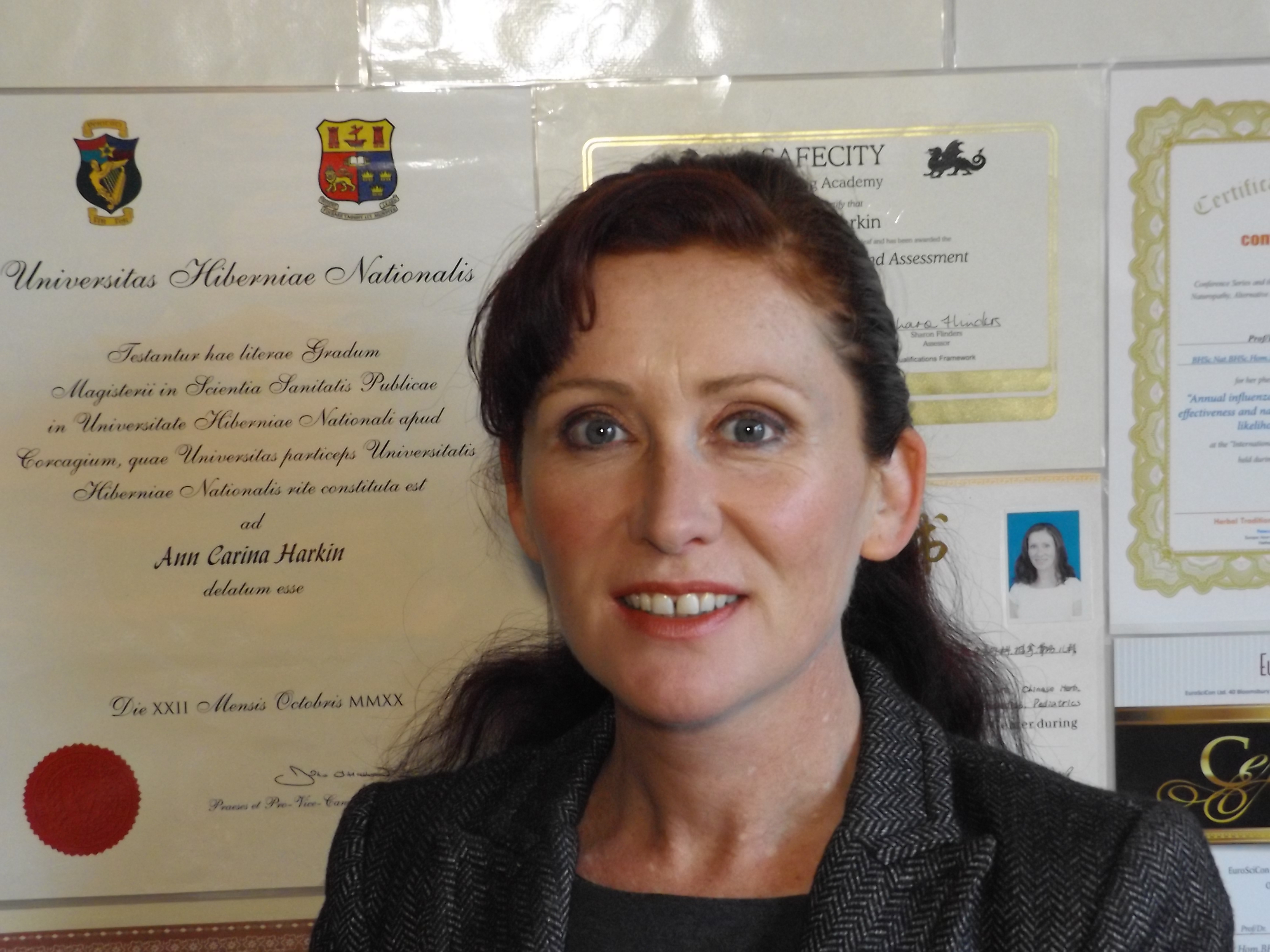 I strongly advocate the integration of traditional medicine into mainstream healthcare to solve the world's greatest threats to public health. Whilst everyone doing a PhD is passionate about their work, for me, this is a calling. As a herbalist who has prescribed western and eastern herbal medicine for over 20 years to treat laboratory confirmed Methicillin-resistant Staphylococcus aureus (MRSA), multiple drug-resistant Streptococcus pneumoniae (MDR S. pneumonia), multiple drug-resistant (MDR) Haemophilus influenzae (H. influenza), MDR Klebsiella pneumoniae (K. pneumoniae) (MDR-KP), MDR Candida albicans (C. albicans) and MDR-tuberculosis (MDR-TB), and, as a mother whose has raised children to adulthood without antibiotics, I am not a scientist researching herbal medicines, I am a herbalist and mother learning to become a scientist to prove what I have witnessed.
---
Project Backers
25

Backers

100%

Funded

$6,000

Total Donations

$240.00

Average Donation