About This Project
This experiment is in a rural computing department with limited equipment. The research question is whether we can get students to enjoy IT more by engaging them with new Raspberry Pi modules. This will be tested with an action research approach. The outcomes will help apply elsewhere for larger future projects. Since the Raspberry brand is well-known, this can also lead to collaboration with other schools.
Ask the Scientists
Join The Discussion
What is the context of this research?
Kinesthetic learning is a form of learning by direct experience, typically with physical movements and touching. Kinesthetic learning is covered in the academic literature in a general sense to facilitate better comprehension and engagement. In the teaching of IT, using physical devices and kinesthetic learning has also been regarded as potentially increasing students' attention to the topic. After disruptions of face-to-face learning due to COVID, a new study will be useful to educators. Students are relieved to be back on campus, but it is hard to engage them with lectures and readings. Testing the hypothesis with kinesthetic learning makes sense as this approach is likely to meet younger students' expectations.
What is the significance of this project?
There are more resources and funding in urban centers but it can be challenging for students in regions to study advanced IT. Our current resources just keep up with regular computer upgrades, without room for interesting devices. After short-term assistance here, future work and other equipment will require us to apply elsewhere for greater funding. Positive outcomes from this experiment will help document and justify our approach for other funding applications. The equipment choice is apt in that we can form collaborations with the Raspberry Foundation and other schools. We will make a contribution to literature on Generation Z students who can experience loneliness and disengagement. These can be overcome through interaction with devices and people, which we will reflect on.
What are the goals of the project?
First, we will implement and distribute the equipment to students in the labs. We will start with one course only, and at least five volunteer students from a course. Depending on the available funding, we can go up to 18 students to cover all students in the first course, and then up to a maximum of 35 students which will cover all of the students in the two courses related to this experiment. These are second year tertiary (university) level courses called 'Electronics,' and 'Embedded Systems.' Then we will observe and collect their feedback and experiences. We will also write and share our findings with other professionals nationally and/or internationally.
Budget
This is the bare minimum to make the project experiment happen. The teachers will still contribute/volunteer their own time, and the school will supplement the project with other spare equipment and components (e.g., cables, monitors, etc.). There is no other external funding this year. The student assistant work will be compensated at US$ 13.20 (equivalent of the NZ minimum wage) for 25 hours. This will also serve as an award and good work experience for the student.
We are able to scale our project participation (up or down), depending on how much is raised. The more we receive the more classes and students will be involved, and will be able to use without having to share all the time. With greater samples, the statistical outcomes will become more credible, and can help us get other funding in the long-term, after this innovative pilot study.
Endorsed by
I am excited to see what this project does. The initiative has a good philosophy and uses readily available technology. I believe the team is well resourced to undertake this endeavour
This is the type of project needed to inspire youngsters, it will open doors showing them how easy it is to begin a career in IT at EIT. I am thoroughly looking forward to seeing where this venture can go. I feel the Raspberry Pi is a fantastic tool for youngsters to begin exploring the IT world. Because it is universal and can be used in so many ways.
Project Timeline
We are looking at 6-9 month timeframe that coincides with our holiday and term end dates. Depending on how much we receive and how quickly, we would either complete by mid-January 2023 or by mid-April 2023. After we make progress with this campaign and our project brief, we will meet early September, and then order, receive, and prepare the equipment for the classroom trials. Observing significant learner engagement and progress will take multiple weekly sessions in October.
Sep 05, 2022
Interim project planning meeting
Sep 05, 2022
Project Launched
Oct 10, 2022
Roll out equipment for Term 4
Nov 14, 2022
Feedback gathering completed by end of Term
Nov 28, 2022
Project conclusion and debrief on the results
Meet the Team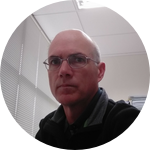 Team Bio
As mentioned before, the team consists of Associate Professor Emre Erturk (who has led a previous Digital Divide research project before with InternetNZ), Mr. Ian Purdon (an experienced project manager, and IT manager, and educator), and Mr. Graham Ward (having great industry experience with computer hardware). We are passionate because this will help make a positive impact on local youth, and help the future of IT within the region.
Emre Erturk
Emre Erturk is an experienced researcher of information technology. After receiving his Ph.D., the focus of his research has been the Digital Divide, Cloud Computing, and Internet technologies and online teaching in general. He has held leadership positions in local organizations, academic committees, and academic journals and organizing conferences. He runs simultaneous projects typically with the assistance of his post-graduate students and/or capable colleagues.
Ian Purdon
IT Manager of 20+ years, now lecturing in IT at Eastern Institute of Technology. Passionate about passing on the passion for STEM, and the use of affordable technology for business and personal use!
Graham Ward
Experienced in computing and engineering. Previously worked for a long time with automation in the industry. Enjoys teaching computer hardware, internet-of-things, Automation and embedded design courses.
Additional Information
Please do not hesitate to contact us. The teaching and experiment team includes Mr. Ian Purdon, the programme coordinator for the courses in the experiment, Mr. Graham Ward, Internet of Things hardware specialist, and mentor Dr Emre Erturk.
---
Project Backers
5

Backers

10%

Funded

$210

Total Donations

$42.00

Average Donation