About This Project
Understanding and responding to threatening emotions is important in a wide range of situations faced by humans. We are studying how the brain achieves this, how emotion perception difficulties arise in clinical disorders, and whether this can be improved using non-invasive brain stimulation. As well as understanding ourselves better, this research has the potential to improve emotional perception in clinical groups with associated difficulties.
Ask the Scientists
Join The Discussion
What is the context of this research?
Many clinical groups, such as schizophrenia, have difficulties correctly and quickly perceiving emotions, especially those concerning negative or threatening emotions. It is theorized that this is due to imprecise prior expectations about incoming sensory stimuli. This is especially true when emotional contexts are rapidly changing and expectancy about threat is uncertain. Recent neuroimaging evidence from our group (Dzafic et al, 2016) suggests that a region known as the right temporoparietal junction is involved in the quick and accurate detection of unexpected threat. Therefore, by targeting this region using brain stimulation, we may be able to improve the ability to detect and respond to unexpected threat.
What is the significance of this project?
Current treatment for psychiatric disorders are ineffective at treating the cognitive effects, leading to extensive search for new treatments. Non-invasive brain stimulation has immense potential to improve underlying neural functioning and cognition and may have a significant role in clinical treatment of psychiatric conditions in the future. This research will provide the essential data in healthy adults on how brain stimulation can improve emotion perception. This will provide the baseline for future work investigating its applicability in clinical groups. It also provides further understanding about the causal role of certain brain regions in emotion perception. This will improve our understanding of brain-behaviour relationships which has unlimited application in the future.
What are the goals of the project?
We hope to recruit 20 healthy young participants to participate in a brain stimulation project involving the perception of dynamic emotion videos. Over time, participants learn that a particular cue is associated with a certain type of emotional video (angry, happy, or neutral). By manipulating the strength of association (55%, 75% predictive), we can study the effect of prior expectation on speed/accuracy of identifying the emotion in the video. We hypothesize that active stimulation over the right temporoparietal junction will decrease reaction times to emotions inconsistent with the cue.
Step 1: Pilot stimulation site in 5 participants to test for suitability
Step 2: Recruit a further 15 participants to complete study
Step 3: Analyze and write-up
Step 4: Publish in peer-reviewed journal
Budget
In order to compensate participants for the time it takes to complete the study, we offer a small remuneration ($50-60). We will purchase conductive gel to perform experiments at a cost of $100-$200. There will also be small incidental costs of research such as paperwork, university administrative costs etc.
Endorsed by
I fully endorse this exciting project that will be conducted under my supervision at the Centre for Clinical Research of the University of Queensland. Ilvana and Andrew are from a new, upcoming generation of young scientists, who are working in the field of translational neuroscience. In their project, they will use cutting-edge brain stimulation technology, to study emotion processing in the human brain. This research will lay the foundation to optimize treatment options for a wide range of clinical conditions like autism or schizophrenia.
Meet the Team
Andrew Martin
Doctor
Affiliates
University of Queensland
View Profile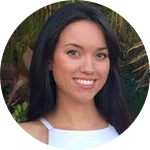 Ilvana Dzafic
Soon to be Doctor
Affiliates
The University of Queensland
View Profile
Andrew Martin
I am a cognitive neuroscientist working at the University of Queensland Centre for Clinical Research at the Royal Brisbane Hospital in Queensland, Australia. I use advanced brain stimulation and neuroimaging methods to study how we understand and process social information. I'm also driven by the potential for brain stimulation techniques to improve the clinical care given to patients with severe mental health issues and see this as an excellent bridge between cognitive neuroscience and clinical psychiatry and neurology.
Ilvana Dzafic
I have always been interested to pursue a scientific understanding of the relationship between brain, behaviour and psychopathology. In my PhD I investigated emotion perception in schizophrenia using functional Magnetic Resonance Imaging (fMRI). Throughout my PhD I had the opportunity to meet individuals suffering from schizophrenia and I have been made aware of the human side of this terrible disease. This has motivated me even further to improve the lives of those affected and the families and communities that care for them.
Additional Information
We have ethical approval through the University of Queensland and are ready and able to start the study as soon as the funding target has been met.
---
Project Backers
16

Backers

107%

Funded

$1,613

Total Donations

$100.81

Average Donation