About This Project
Schizophrenia is a debilitating disease that affects 1% of the world population. Since little is known about the biological causes of the disease, diagnosis is based on behavioral symptoms, and clinicians prescribe medications that do not necessarily address the underlying causes of the disease in a trial-and-error fashion. Thus, there is a huge need for the discovery of relevant biomarkers to elucidate the biological etiology of the disease and to aid in disease diagnosis and treatment.
Ask the Scientists
Join The Discussion
What is the context of this research?
Biomarkers are useful tools that can aid in diagnosing diseases, monitoring disease progression and treatment efficacy, and guiding future research endeavors. Biomarkers can take the form of genetic markers, protein levels, and/or imaging markers. In this project, we aim to identify easy to collect, novel biomarkers of schizophrenia. More specifically, we will explore possible DNA, mRNA, and protein level biomarkers and how they relate to clinical and cognitive symptoms of the disease. This work has the potential to identify easy to collect, novel biomarkers of schizophrenia, thus providing insight into disease pathophysiology and improving diagnostic criteria and therapeutic options.
What is the significance of this project?
Schizophrenia (SCZ) is a heterogenous and polygenic psychiatric illness characterized by the presence of positive, negative, and cognitive symptoms. Since little is known about the molecular and genetic etiology of the disease, current therapeutics are often inadequate for treating all associated symptoms. Commonly prescribed antipsychotics can alleviate positive symptoms of SCZ but do little to address the negative and cognitive symptoms, resulting in high rates of lifelong disability. Identification of disease-associated biomarkers could aid in the development of novel therapeutics and facilitate the implementation of biologically-driven diagnostic criteria, which has the potential to improve treatment plans and patient outcomes.
What are the goals of the project?
To identify and characterize novel biomarkers for SCZ, we will collect buccal cell samples, clinical data, and cognitive data from patients with SCZ. We will also recruit age-, race-, and gender-matched control subjects. DNA, RNA, and protein fractions will be isolated from buccal cells. We will use RT-qPCR to assess differences in mRNA expression of genes of interest between patients and control participants. Differences in protein expression will be assessed using Western blot analysis. Finally, we will characterize these biomarkers by investigating how they relate to specific clinical and cognitive symptoms of SCZ. We have already begun data collection and sample processing for this IRB-approved study.
Budget
This IRB-approved research study has completed ~50% of data collection. The requested budget would allow us to finish collecting data from patients and control subjects and provide us with the reagents necessary to process the samples. The "CCNP office fees" will cover participant compensation, provide us with an office space to work face-to-face with our human subjects, and allow for recruitment and diagnostic resources. This budget will also cover the cost of sample collection, RNAlater for sample storage, and Trizol for DNA, RNA, and protein isolation. Funds will also be used to publish any results from this project in one or more peer-reviewed scientific journals.
Endorsed by
Dr. Firestein possesses the ideal profile of someone society needs to lead this kind of life-changing research. She is super smart, passionate about science and its potential impact on society, and extremely accomplished in her field. This pioneering study could have profound impact on the way schizophrenia is understood and treated. The world would be a better place if we had more dedicated research scientists like Dr. Firestein. I wholeheartedly endorse Dr. Firestein for her research on schizophrenia and look forward to its impact!
This is a project that I am extremely excited for. Dr Firestein and her research team has long been committed to understanding the pathophysiology of schizophrenia. Their work here has potential to pave new ways for investigating and treating schizophrenia.
Project Timeline
Subject recruitment will be completed by May 2023. Biological samples will be processed by June 2023. Publication of results is expected by December 2023 (includes time for submission, review, and revision.). We plan to attend conferences to present our findings as poster presentations. We will let backers know when we are presenting so that they may attend. Backers will be thanked for their support in all publications resulting from this work.
Apr 25, 2023
Project Launched
May 31, 2023
Data collection
Jun 30, 2023
Sample processing
Jul 31, 2023
Analysis of cognitive data
Nov 11, 2023
Present findings at annual Society for Neuroscience meeting
Meet the Team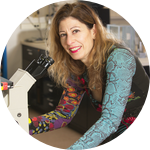 Dr. Bonnie Firestein
Professor
Affiliates
Rutgers University, Department of Cell Biology and Neuroscience
View Profile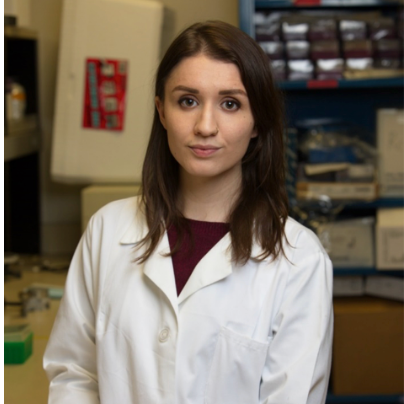 Christen Crosta
PhD Student
Affiliates
Rutgers University, Department of Cell Biology and Neuroscience
View Profile
Dr. Bonnie Firestein
Dr. Bonnie Firestein is Professor of Cell Biology and Neuroscience in the School of Arts and Sciences at Rutgers University. She is also Director of the Graduate Program in Cell and Developmental Biology and a member of the Human Genetics Institute of New Jersey and Cancer Institute of New Jersey. Dr. Firestein has been elected a Fellow of the American Institute for Medical and Biological Engineering and the American Society for the Advancement of Science. Her laboratory has made great strides in studying the role of changes to protein levels in patients with schizophrenia. She identified sex-dependent effects of antipsychotic treatments on brain proteins and how genes linked to schizophrenia shape brain formation during development. Her work on inducible pluripotent stem cell-derived human neurons serves a platform for understanding how genetics shape response to treatment.
Christen Crosta
Christen is a Ph.D. student in the Neurosciences Graduate Program. She earned her B.S. in Neural Science with minors in American Sign Language and Psychology from New York University. After graduating, she worked as a Research Technician in the Carew Lab and as a Laboratory Manager in the Suzuki Lab at NYU. Prior to entering the Ph.D. program, Christen worked as a Chemical Laboratory Technician at BASF Corporation. She was awarded a position on the Rutgers Biotechnology Training grant funded by NIH. Her thesis project focuses on biomarkers related to schizophrenia.
---
Project Backers
12

Backers

24%

Funded

$1,176

Total Donations

$98.00

Average Donation