About This Project
This project will aim to address the fundamental question, "How many species of macrofungi exist in the Southern Rocky Mountain region?" Plants have floras. What do fungi have? Not much. At least not in North America. The Colorado Mycoflora Project is a regional contribution towards assembling a North American Mycoflora, which will document the diversity of macrofungi (mushrooms, puffballs and other fleshy fungi) on the continent.
Ask the Scientists
Join The Discussion
What is the context of this research?
How many species of macrofungi are there in the Southern Rockies? This question is the primary goal of The Colorado Mycoflora Project, which is a regional contributor to the North American Mycoflora Project. There is an estimated 20K species of macrofungi in North America based on estimates of vouchered collections registered on MycoPortal. Because, fungi provide important ecosystem services to natural areas, their contribution to the Southern Rockies is potentially invaluable, but unfortunately it is also incalulable since we know so little about their diversity in the region. The diversity of macrofungi in Colorado and the greater Southern Rocky Mountain region will be explored through a combination of morphological study of natural history collections and DNA sequencing analysis.
What is the significance of this project?
Apart from plants, fungi are perhaps the most critical contributors to the stability of natural ecosystems. Their importance ranges from their capacity to recycle carbohydrates from woody debris to their contributions to the health of plants as symbiotic mutualists. However, their cryptic nature has made it difficult to fully understand their diversity, and subsequently to adequately define their ecological contributions. This project will help to address the diversity of macrofungi in Colorado and the Southern Rockies through aggressive sampling, metadata gathering, and rigorous documentation of species diversity using DNA barcoding. The DNA sequence data produced will populate sequence databases and provide soil metabarcoding research projects with reliable and verifiable data.
What are the goals of the project?
The ultimate goal of this project is to DNA barcode 1000 species of Colorado macrofungi over the next 5 years. This will provide vouchered collections of DNA sequenced specimens that will be made available to the research community, and housed in the Sam Mitchel Herbarium of Fungi at Denver Botanic Gardens. To accomplish this work we will also need the willing participation of many citizen scientists from across the region who are willing to properly collect and document fungi from their area, and then provide the specimen to the SMHF. The funding requested here will provide resources to accomplish the first 1/4 of this goal. With this foundation set we will establish the necessary protocols for completing the project over the remaining years.
Budget
With an estimated 2300 species of macrofungi in Colorado, we hope to document 1000 of these over the next 5 years using DNA sequencing. The funding requested will add momentum to the project by supporting the initial 20-25% of the work. This will provide resources for field collecting of specimens and depositing them into the Sam Mitchel Herbarium of Fungi for future research. Most importantly it will provide resources for sequencing the DNA barcode for fungi. This includes in-house laboratory expenses and training for DNA extraction, PCR amplification, gel electrophoresis, and purification of PCR product. The funding will also cover expenses for cycle sequencing reactions and production of the final sequence read. Lastly, we want to recruit willing citizen scientists through flyers, websites, and blogs. Altogether this will provide the groundwork for the remainder of the project which will be funded through internal endowments, external grants, and additional fundraising.
Project Timeline
• August 2018: Address audiences in Aspen CO (1-4th), CMS Fair (12th), Telluride Mushroom Festival (15-19th), New Mexico Mycological Society Foray (23-26th).
• September 2018: Produce blog on results of crowdfunding campaign and collecting.

• January-March 2019: Produce blog on results of sequencing analysis of first 200 Colorado species.
• August 2019: Address audiences from the previous year on the progress of the Colorado Mycoflora Project and announce future project goals.

Aug 01, 2018
Project Launched
Aug 17, 2018
Address Telluride Mushroom Festival on the Year 1 progress of the Colorado Mycoflora Project, and detail expected online resources for identifying Colorado Macrofungi.
Sep 28, 2018
Blog on success of the crowdfunding campaign and expected goals for remainder of 2018.
Feb 01, 2019
Updated species lists for 2018 collections, and for regional meetings, such as CMS Fair and Telluride Mushroom Festival.
Meet the Team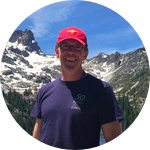 Andrew Wilson
Dr.
Affiliates
Denver Botanic Gardens
View Profile
Team Bio
Our team is comprise of mycologists, volunteers, and informatics specialists whom are long time experts in Colorado Fungi. Their knowledge of the region's fungi and mycological community will be extremely beneficial as we endeavor to describe the diversity of mushrooms and other fleshy fungi of the Southern Rockies.
Andrew Wilson
I am the Assistant Curator of Mycology in the Sam Mitchel Herbarium of Fungi at Denver Botanic Gardens. I've been studying the biodiversity of macrofungi (mushrooms, corals, puffballs, and other 'fleshy' fungi) for nearly two decades. My expertise is in fungal systematics (mapping out relationships between fungi) and taxonomy (the classification and naming of organisms). I primarily use DNA sequence data to help me better understand fungal biodiversity and my current goal is to use my skills and expertise to better understand and document the diversity of macrofungi in Colorado and the greater Southern Rocky Mountain region.
Ed Lubow
I've been volunteering in DBGs Sam Mitchel Herbarium of Fungi since 2008.
---
Project Backers
65

Backers

111%

Funded

$5,571

Total Donations

$83.14

Average Donation