Ask the Scientists
Join The Discussion
What is the context of this research?
A number of earthen dams are built throughout Kano State. These dams are excellent habitats for vector snails that transmit schistosome parasites into humans via contact with infected water. More than 55% of people in Kano State live on less than one dollar (Nigeria has more people in extreme poverty than any other country in the world). Poverty increases the likelihood of contact with infected water, making people vulnerable to infection. Our research suggests a high proportion of blood in the urine and pain during urination among school-aged children and adults in the study area, despite previous school-based chemotherapy campaigns. Many infected people do not understand the disease, risking them to having chronic complications.
What is the significance of this project?
Research findings revealed a high prevalence of bladder cancer in Kano State, Nigeria, which was linked to high prevalence of schistosomiasis. Due to inadequate clean water, preponderance of water bodies which harbor the snail hosts and poor perception of the disease, transmission continues through contact with contaminated water in the study area. In order to reduce the disease burden and block further transmission in these remote communities a multidimensional and sustainable implementation of efficacious interventions is necessary. This suggests the need for community-based sustainable interventions to contribute to the global disease elimination efforts and improve the quality of lives of the poor and vulnerable community.
What are the goals of the project?
This project aims to reduce the burden of urogenital schistosomiasis and block further transmission at the community level by taking a baseline data on the risk factors and providing mass treatment with Praziquantel.
We plan to conduct health education campaign on schistosomiasis transmission risks through radio jingles, display of posters and billboards, and periodic lectures.
The project will conduct a targeted distribution of personal protective products, to the occupational subgroups; fishermen and farmers and construct local toilet facilities to prevent open defecation and urination.
We plan for follow up to assess re-infection and compliance to interventions. Our findings will be reported in conferences and publications in peer-reviewed journals.
Budget
Our funding target is approximately $9,500 to enable the research team conduct this life-changing project, impacting the lives of poor and vulnerable communities.
Substantial part of the funds will be used to purchase intervention materials, such as praziquantel drug for the mass chemotherapy campaign and personal protective products (PPPs) for blocking later schistosomiasis transmission among occupational subgroups, as well as for sponsoring health education campaign. We also need the funds to facilitate transportation, train field assistants and to provide locally prepared refreshments during public lectures to motivate participation. Lastly, laboratory materials and reagents will be procured to enable quantitative data collection and analysis.
Endorsed by
Mr Umar has proposed a very important project on community-based interventions to control urogenital schistosomiasis in dam communities in Kano State of Nigeria. He has worked on similar research projects with key outcomes and has developed this in a most feasible strategy for the local communities. I am very excited about this project. Mr Umar has demonstrated the expertise and potential to execute this project, improving the quality of life among the inhabitants of the local dam site communities.
This is a terrific community-based research project focused on schistosomiasis in northern Nigeria. Mr. Umar has done an impressive job of bringing together diverse stakeholders to create a compelling and feasible intervention. The multi-disciplinary team is exceptional and well-prepared to deliver.
I endorse this project because it is well-designed, and its outcomes will serve underserved and poor communities in highly endemic areas. Mr. Mahmud has excellent expertise in schistosomiasis, which will reflect on its success and impact.
Project Timeline
Our team aims to intensify advocacy and mobilize the target communities to achieve campaign goals, in the first 2 months. We will spend 4-5 months for quantitative and qualitative data collections, such as urinalysis, questionnaires survey, in-depth interviews and focus group discussions. Intervention scale-up and follow-up to monitor compliance will also be covered. We will use the last 2 months for data analysis, interpretation and results dissemination.
Jun 07, 2021
Project launched
Jun 07, 2021
Project Launched
Jun 24, 2021
Advocacy, community mobilisation, research assistants training
Jul 29, 2021
Supplies of materials and reagents, collecting baseline data
Aug 19, 2021
Dispensing interventions
Meet the Team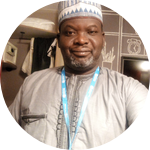 Mahmud Ali Umar
Affiliates
Department of Biology, Kano University of Science and Technology, Wudil; Department of Zoology, Ahmadu Bello University, Zaria, Nigeria
View Profile
Team Bio
Our Schistosomiasis Research Team comprises parasitologists, medical practitioners, chemists, environmentalists and biologists and include: Abdullahi Yahaya (PhD), Faruk Sarkinfada (PhD), Adamu Atiku (MD), Muntaka Dahiru (PhD), Ruqayya Hamidu Muhammad (PhD), Tijjani Imam (PhD), Egie Elisha Enabulele (PhD), Aminu Da'u (MBBS), Umar Aliyu Umar (MSc), Sabi'u Murtala Dambazau (MSc), Muhammad Salisu Inuwa (MSc), Muhammad Sabo (BSc), Mani Aminu Bala (BSc) and Yusuf Sule Muhammad (BSc).
Mahmud Ali Umar
I hail from Kano State, Northern Nigeria. I graduated from Ahmadu Bello University, Zaria, with a BSc and MSc in Zoology, specializing in Parasitology, and am currently a PhD candidate doing research on snails as intermediate hosts of urogenital schistosomiasis at the same institution under the supervision of Professors IS Ndams and SA Luka. I conducted several studies on schistosomiasis, malaria, sexually transmitted infections and other infectious diseases of poverty. I have presented many research papers at conferences and published articles in peer-reviewed journals. I was part of the research collaboration that detected genomic hybridization between human Schistosoma haematobium and livestock S. bovis in Nigeria in 2019, which may imply changes in the course of drug efficacy and disease pathology in humans.
In order to improve the lives of the rural underserved communities of the Tropics, I delve into research on infectious diseases of poverty, especially the preventable and treatable NTDs. To achieve better research output, I hone my parasitology-based experience with trainings and workshops on molecular biology techniques, implementation research on infectious diseases of poverty (IDP) and academic leadership. My state, Kano, is an agrarian community with many natural and man-made water networks that predispose people to water-based diseases, such as schistosomiasis, which kills silently through chronic complications in the form of infertility, cancer of the bladder and cervix, female genital schistosomiasis that mimics sexually transmitted infections, as well as anemia often in school-aged children with marginal nutrition, thereby affecting their cognition. Sustained disease intervention efforts in low-income communities will reduce disease burden and improve the quality of life of the poor rural masses. This is the ultimate goal of my research; setting my home state, and Nigeria at large free of such diseases.
---
Project Backers
19

Backers

30%

Funded

$2,785

Total Donations

$33.42

Average Donation