About This Project
Microscopes are one of the most important scientific tools. There are no shortage of low-cost microscope designs. However, different experiments need different types of microscope. Field microscopes must be robust enough for tough conditions, ideally they should be repairable in the field.
If we can design a microscope that can be built in a field station, we can be sure it will be repairable in a field station.
We will design a dissection microscope to allow in field identification of bees.
Ask the Scientists
Join The Discussion
What is the context of this research?
Open source hardware allow researchers and citizen scientists to build, control, and modify their own instruments. The OpenFlexure Microscope is one of the most reproduced open instruments having been built in over 50 countries. The OpenFlexure Microscope is designed to be built in Africa and is undergoing testing for malaria diagnosis.
In 2019 the OpenFlexure microscope was tested in the rain forest in Panama. While the microscope was able to survive the harsh conditions, the fine mechanical stage and high magnification of a microscope for malaria diagnosis were not ideal for tasks such as identifying orchid bees. A lower magnification dissection microscope is more commonly used for orchid be identification.

What is the significance of this project?
Robust, low-cost open-source scientific instrumentation vastly increases our ability to study nature. Well funded institutes in the Global North can afford expensive instrumentation, this access to equipment is not shared across the world. Many of the most important, and most threatened habitats in the world are in the Global South. A low-cost, easy to build, dissection microscope, that is both robust and high performance will help to level the playing field.
We will test the performance of the microscope by using it for field identification of orcid bees in the rain forest in Panama. Understanding the population dynamics of orcid bees can only be done with regular population monitoring. This project will make population monitoring more accessible.

What are the goals of the project?
We will design a robust and ergonomic dissection microscope with easy adjustable focus and magnification. This microscope will be distinct from the OpenFlexure Microscope, but will re-use elements of the microscope design and code. The entire design process will take place as an open source project allowing any research to contribute or comment throughout the process. The design will be entirely produced with Open Source Software, ensuring that anyone can contribute to the design. The design will be documented so that it can be easily reproduced.
Once the first iteration of the design is complete, the microscope will be built in a field station in Panama, and used to identify the orchid bee species near the field station. Feedback from field work will be used to improve the design.

Budget
Designing low cost instrumentation never requires a huge budget for components. However, building instruments that are both low-cost and high-quality takes time. During the project we will not concentrate on building a single microscope in a field station, we will concentrate on creating and documenting an open design in the UK.
The microscope in Panama will then be built from these plans alone, with any questions asked in a public forum. This way we can ensure that all information needed to build the microscope is available online for any researcher that needs one.
This detailed documentation will take considerable time and effort. But it will ensure that any researchers, backers, and citizen scientists or educators can build the dissection microscope.

Endorsed by
The first microscopes where field microscopes to look at fabric quality int he fatcory or drops of water searching for "animalcules". They are crucial to field works but also diagnostics in hard to reach settings. I fully support this initiative to bring field microscopes to the forefront for everybody to enjoy with kids but also environmental agency technicians, GPs in remote areas and biologists on field trips and I want one!
Viewing larger objects in the field is crucial to loads of activities - from soldering and dissection to classifying insects. Many cheap solutions exist, but their mechanical designs are rarely practical for serious use. Julian is uniquely qualified to design something good enough for serious use in the field, and to document it well enough that it can be easily replicated. Such an instrument would fill a really useful niche, and I'd love to recommend it when I'm asked i the OpenFlexure microscope can view larger objects.
Project Timeline
An initial prototype will be designed, tested, and documented. Most of the design work will happen in the UK, but a close dialogue will be maintained to ensure all components are available in Panama.

The microscope will then be replicated and tested in Panama. We will be identifying orchid bees, we will experiment with both traditional methods to capture bee samples and imaging live bees in the field.
Feedback from these tests will inform the a further iterations of the design.

May 30, 2023
Project Launched
Sep 01, 2023
Microscope design begins
Sep 30, 2023
First iteration of design and documentation are complete
Oct 14, 2023
Microscope replicated in Panama
Oct 28, 2023
Orchid bee identification field trial
Meet the Team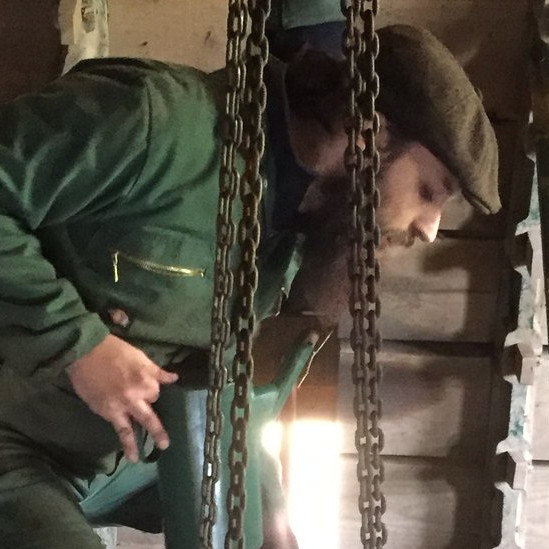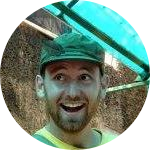 Andrew Quitmeyer
Director
Affiliates
Digital Naturalism Laboratories
View Profile
Team Bio
The team is headed by Dr. Stirling and Dr. Quitmeyer who are both active leaders withing the GOSH (Gathering for Open Science Hardware) Communities. They each have an extensive background in developing low-cost, high quality scientific tools developed and tested in field sites around the world.
Julian Stirling, PhD
Julian is a Physicist and Engineer who has spent years specialising in the design of scientific instrumentation, from precision measurements of the Universal Constant of Gravitation, to numerous types of microscope.
In academia he became frustrated with the time that was wasted reinventing the same instruments when designed were not shared openly. His work on the OpenFlexure Microscope at the University of Bath brought him into the Open Hardware Community. He has been a member of the Gathering for Open Science Hardware Community Council, helped with the formation the Open Toolchain Foundation, and has started numerous software projects to help researchers build and document high quality scientific instruments.
In 2022 he left academia to work as a freelance engineer. He is hoping that freed from the constraints of publication metrics he will be able to concentrate on openly developing high quality instrumentation rather than chasing buzzwords for the next paper.
When Julian isn't building scientific instruments he can be usually be found volunteering his local waterwheel.

Andrew Quitmeyer
Dr. Andrew Quitmeyer (@hikinghack) is a hacker-adventurer studying interactions between wild animals and computational devices. He left his job as a tenure-track professor at the National University of Singapore to start his own field-station makerspace in Gamboa, Panama. At Digital Naturalism Laboratories (the Institute for Interactive Jungle Crafts) he blends biological fieldwork and technological crafting with a community of local and international scientists, artists, engineers, and animal rehabilitators.
All of the work is published openly for sharing and remixing. Quitmeyer and his research were also the subject of a (silly) television series called "Hacking the Wild," distributed by Discovery Networks. [Website]
---
Project Backers
16

Backers

104%

Funded

$12,500

Total Donations

$781.25

Average Donation