About This Project
We are building a fish identification survey app for the iPad and Android tablets. When conducting fish surveys, scientists still use pen, paper and reference books. With this app, we would increase the accuracy of reef fish census and reef fish identification. We have the technology to promote faster and more efficient surveys for scientists, now we just have to build it.
Ask the Scientists
Join The Discussion
What is the context of this research?
We are building an app to teach reef fish identification. This will allow scientists to count species, record depth and location, track time per survey, etc.
The app will include a 'Reference Mode' which provides information about the species of interest, 'Survey Mode' which uses fish illustrations to identify species. The software will also keep a count of the species observed per survey and provide a report.
The app is designed as a teaching tool and eliminates the time spent scribbling details about an unknown fish, and instead allows the researcher to refer immediately to an image - all from within the tablet.
This is the first step to a larger project, and we will continue to improve the app to meet the needs of experienced fish biologists.
What is the significance of this project?
We were inspired to develop this iPad/Android app after instructing a group of new undergraduate field researchers in fish identification and census.
The struggle first time fish surveyors experience is not unusual- and this is where the features of our tablet app can help train students without the direct assistance of an expert.
During the first few dives, students often find it difficult to differentiate between species. They spend so much time detailing what they cannot identify that they miss out on many other fish. They do not get an accurate count of how many fish they see.
Our technology can alleviate all of these problems. The app will reduce the time required to learn the most common Caribbean reef fish species and allow new researchers more time to spend collecting quality data.

What are the goals of the project?
We have three development phases to complete the project. Our overall goal is to simplify reef fish identification and data entry using this tablet technology.
The first step is to develop a basic learning tool for use by new field researchers for iPad and Android by November 2015. The second step is to enhance the app to include features to record location, habitat, fish sizes, etc. which will be completed by July 2016. The vision is to develop a complementary section for corals and other invertebrates in the near future.

We plan to run a pilot with universities and environmental institutions to test for usability of the application. The app will also be available on the Apple App Store and Android Marketplace for free. We will include in-app purchases for extra features.


Budget
Production fees include iOS and Android development and graphic design work. Two used Apple iPads will be purchased. Apple and Android marketplaces have fees to list apps on their markets. Apple requires a $99 annual fee, and Android asks for a $25 one time fee. We are asking for support for our first year of hosting the app in the Apple store and for the Android set up fee.
This app will be available for download for free. It will include the basic app and all improvements we continually make to those basic features.
Fish illustrations for the basic app are provided by the Sea Grant College Program of Puerto Rico, headquartered at the University of Puerto Rico, Mayaguez.
Tablet housing price is for one iDive housing for iPad with shipping to Puerto Rico.
Researcher stipend is for field testing the product.
GOAL 2: Android tablet and housing is for testing on this platform
GOAL 2: A graphic artist is needed to illustrate the remaining fish not provided by Sea Grant

Endorsed by
I am looking forward to test this application and help tune it to a useful tool in underwater research for reef fish surveys.
I think this application would open many opportunities for people interested in learning about the fish in our Caribbean coral reefs systems. Volunteers, citizen scientist, students and many others could use this application to help us scientist gather important data for the conservation and management of our fishing resources and marine protected areas.
Meet the Team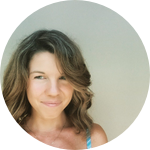 Chelsea Harms Tuohy
Ph.D.
Affiliates
University of Puerto Rico, Mayaguez Isla Mar Research Expeditions, LLC
View Profile
Team Bio
Chelsea Harms Tuohy is a Ph.D. Candidate at the University of Puerto Rico, Mayaguez. She is currently studying the lionfish invasion and ways to mitigate impacts on coral reef fish through control and management. Chelsea is also co-founder of the field course coordination company Isla Mar Research Expeditions. She instructs undergraduates in field work techniques, and has always loved teaching. Her passion for furthering field education led to the idea of this application for tablet technology.
Evan Tuohy is a Ph.D. Candidate at the University of Puerto Rico, Mayaguez. He is studying the last known spawning aggregation of Nassau grouper in Puerto Rico, using closed circuit rebreather technical diving to implant acoustic tags into these grouper to monitor their movements and activities. Evan is the co-founder of Isla Mar Research Expeditions. He is the Dive Master and Captain of the operations, and uses his extensive field experience to train new fish biologists in reef fish identification.
Keith Charles is the app developer on this project. He has extensive training in iOS app development and was eager to help see this project to completion. Keith is always looking for ways to use tech to make people's lives easier. He believes this project will help divers not only identify sea life much easier, but also help them to survey what they find in a much faster and more efficient manner.
Chelsea Harms Tuohy
Co-Founder, Isla Mar Research Expeditions, LLC
Ph.D. - University of Puerto Rico, Mayaguez 2016
M.S. Marine Biology - Florida Institute of Technology 2011

AAUS Scientific Diver

I am an early career scientist with a passion for ocean conservation and teaching. My husband Evan Tuohy and I are currently finishing up our Ph.D. at the University of Puerto Rico, Mayaguez. The island life is the life for us - because it puts us in the water daily. We have had amazing opportunities to enhance our education outside the classroom by getting involved with federal and state environmental projects. Through these experiences, I have gained an incredible respect for field scientists and have since carved the way for my path in such a career as well.

I started Isla Mar Research Expeditions with my husband as a way to share our love for teaching the next generation of scientists. We want to pay our experience forward, and provide the same amazing opportunities for the next wave of energetic and passionate young scientists. Isla Mar coordinated field courses, internships, and is also our way to provide our own services to other projects -- like conducting underwater visual census for NOAA's National Coral Reef Monitoring Program in Puerto Rico.

I have a project listed on Experiment.com because I believe that funding by the people is the best way to see science go forth. Transparency is key, and we are all in it for the same purpose - to continue exploring, discovering, and learning more about the world around us.
Evan Tuohy
Ph.D. Candidate at University of Puerto Rico, Mayaguez
AAUS Scientific Diver
IANDT Tri Mix CCR Diver
Captain
Co-Owner, Isla Mar Research Expeditions, LLC

Keith Charles
App Developer
Graphic Designer

Press and Media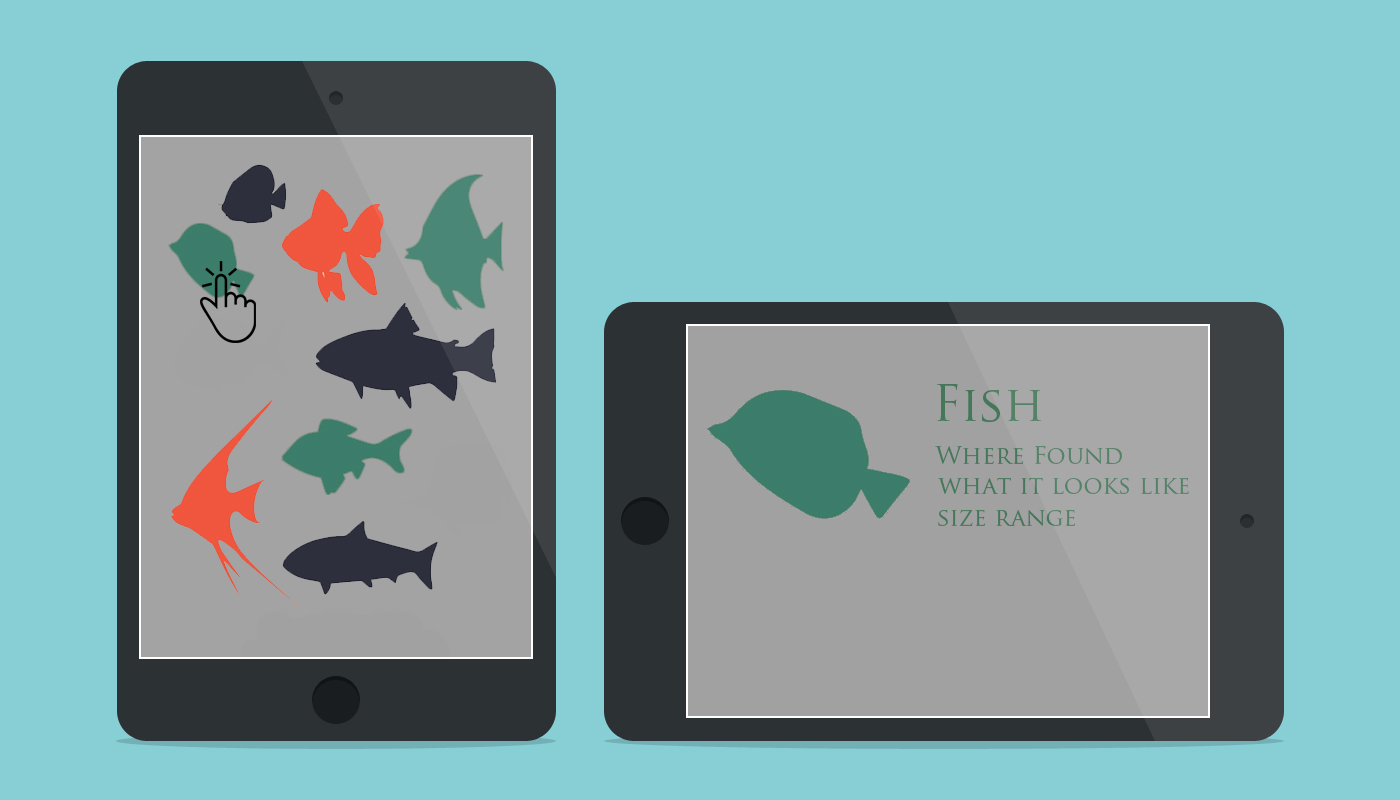 This is a mock up of a very simplistic view of the "Reference Mode" of this application.
Additional Information
PROMO VIDEO: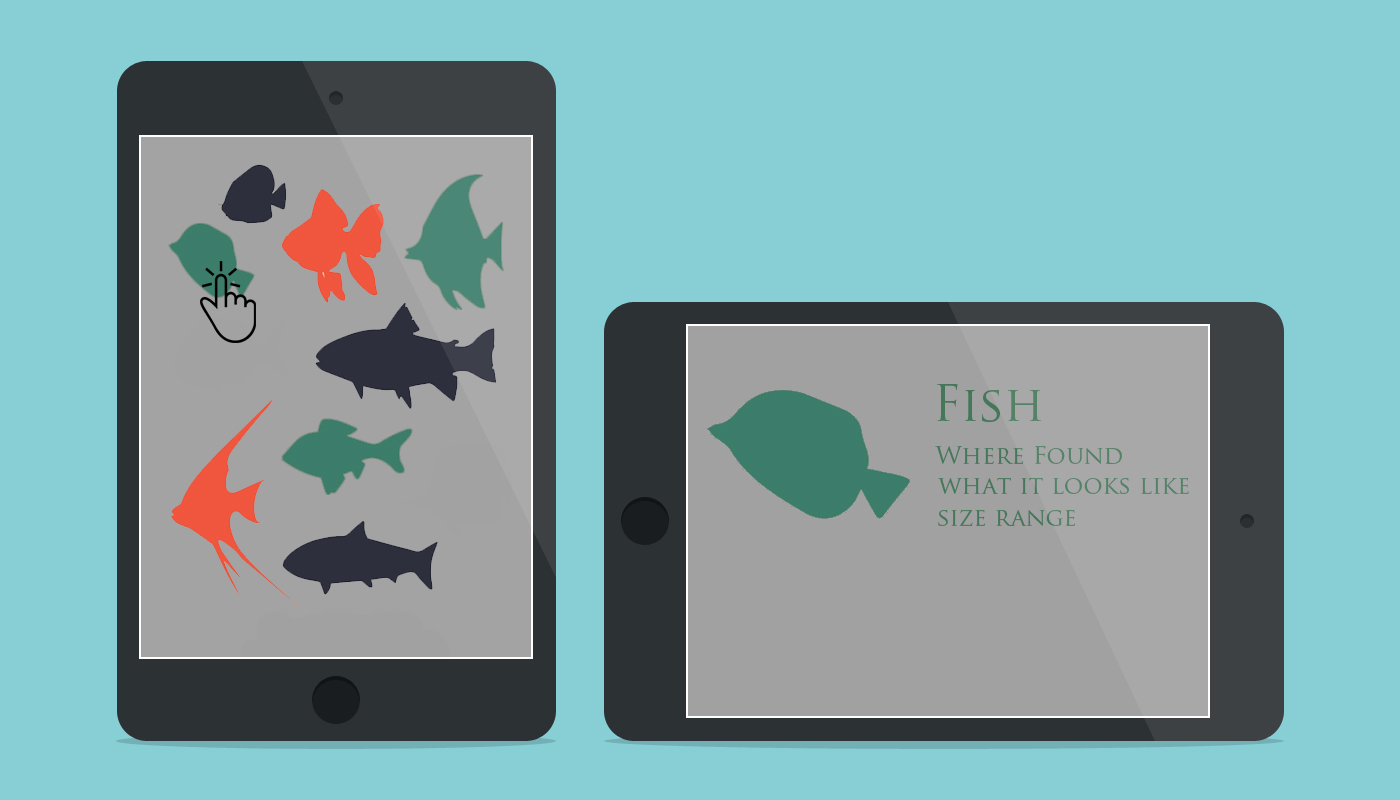 This is a mock up of a very simplistic view of the "Reference Mode" of this application.
This technology will be presented to local education organizations (Sea Grant College Program, Puerto Rico, other universities and insitutions) and presented at the upcoming Gulf & Caribbean Fisheries Institute Conference in Panama, 2015.
The initial, basic app will be available for free. This app will suit the needs of all researchers learning to identify Caribbean reef fish.
The advanced versions will be included as "in-app" purchases to the basic app. Proceeds from these purchases go directly to outfit our company Isla Mar Research Expeditions, LLC with a suite of tablets for our initiative in teaching the next generation of scientists. Upon reaching this goal, further proceeds will be used to fund undergraduates for internships, or provide travel assistance for Isla Mar founders to teach the app to organizations around the Caribbean, Gulf of Mexico and Western Atlantic.
IN THE NEWS:
Fish Thinkers Research Group - Designing a fish identification survey for underwater use in the Caribbean
Reefs.com - NEW Fish ID App
Reef to Rainforest - Underwater Fish Identification App seeks Crowdsourced funding


---
Project Backers
46

Backers

130%

Funded

$3,704

Total Donations

$80.52

Average Donation