About This Project
Aging is a risk factor for many diseases . The accumulation of senescent cells in the body over time is a major cause of aging. The RepleniSENS team at SENS Research Foundation is working on identifying therapeutics that reduce senescent cell accumulation in our bodies and extend our health span. By supporting this project, you will help accelerate the creation of a novel arsenal of weapons to combat aging and prevent age-related chronic diseases.
Ask the Scientists
Join The Discussion
What is the context of this research?
As we become old, the number of senescent cells in our body increases, as well as their harmful effects. Approaches aimed at eliminating senescent cells as they accumulate may not be enough since these cells are continuously produced in our body. We reasoned that preventing healthy cells from becoming senescent in the first place may represent a viable option for treating aging. We have developed a cell model that will allow us to identify candidate therapeutics that prevent cells from becoming senescent. Candidate therapies will then be used either alone or in combination with senolytics for comprehensive targeting of senescence, a strategy that is expected to have superior effects at improving health at older age.
What is the significance of this project?
Aging is a major risk factor for chronic diseases and mortality. The overtime accumulation of senescent cells in body is believed to play a key role in its functional decline because they produce pro-inflammatory and profibrotic molecules known to facilitate the onset and/or the progression of chronic diseases. Examples of diseases believed to be associated with senescence include cardiovascular diseases, neurodegeneration, diabetes, organ fibrosis, osteoarthritis, and cancer. Based on this, the discovery of agents that reduce senescence burden could open new therapeutic options to treat aging.
What are the goals of the project?
As a model to study senescence in a dish, we will use mouse embryonic fibroblasts that we have isolated from the p16 3MR mouse model. These cells express luciferase driven by the promoter of the senescence related gene p16. Therefore, they become luminescent when they are induced into senescence. This assay will allow us to assess relatively quickly the efficacy of therapeutic candidates that inhibit senescence. Using this cellular model, we will screen a large library of FDA approved drugs for their ability to delay senescence. The cells will be forced into senescence, and drugs applied appropriately. We will be able to measure the efficacy of each drug by measuring luminescence.
Budget
For this project, we will use a library of small molecules to screen for candidates that inhibit cellular senescence which is a form of proliferation arrest. An FDA approved drug library (containing over 1600 drugs to be tested) will be obtained from a commercial source, ApexBio and the cost is $6870 plus shipping.
Supplies include culture media, flasks, pipettes, and drugs to induce senescence and the luciferase substrate.
Endorsed by
This model would allow us to test new molecules is a fast manner, so we can choose the best and proceed to next level of evaluation.
This is a unique model that will allow for the quick assessment of potential therapeutics to narrow down potential lead compounds and target pathways.
Dr. Hadi Rebbaa is seeking to uncover novel senolytics in this proposal. He is a highly qualified and experienced researcher in the field of senescence and aging in general. I endorse this project and wish Hadi and his team the very best.
I would like to endorse this researcher. he is qualified to lead this promising project.
Project Timeline
The first step (up to 2 months) will consist of optimizing the conditions of stress-induced luminescence and characterization of the generated senescent cells. The library screen (up to three months) is expected to result in the identification of candidates that inhibit senescence. Hit validation may be carried out within 1 month. We expect to identify several candidates, and depending on the results we may consider expanding our screening to a larger library of compounds.
Jun 01, 2023
Project Launched
Jul 30, 2023
Setting up the cellular model: inducing senescence and characterization of senescent cells: 1 month.
Oct 30, 2023
Library screen (more that 1600 FDA approved drugs): 3 months
Dec 31, 2023
Deliverable: Highest-value potential therapeutic candidates.   End date: December 31, 2023
Dec 31, 2023
Hit validation using orthogonal assays: 2 months.
Meet the Team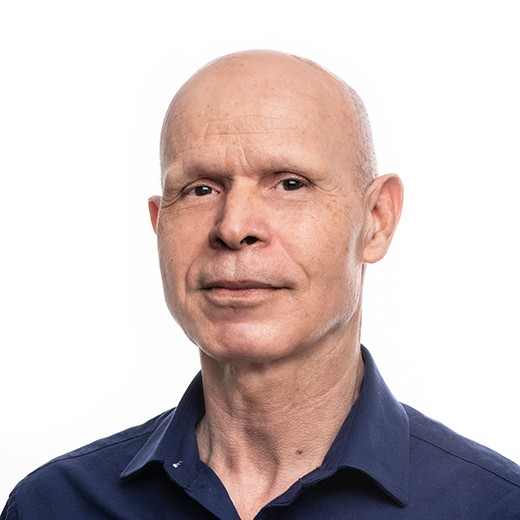 Dr. Abdelhadi Rebbaa
Senior Investigator I, RepleniSENS
Affiliates
SENS Research Foundation
View Profile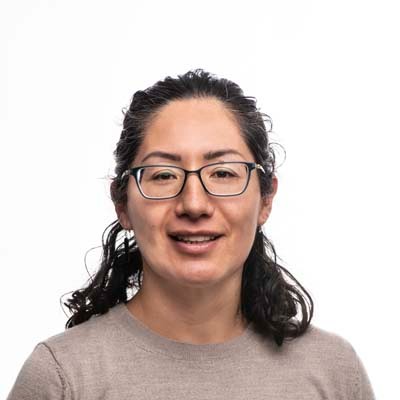 Marcela Atzori
Staff Scientist
Affiliates
SENS Research Foundation
View Profile
Team Bio
Marcela Atzori, PHD
Staff Scientist I
Dr. Atzori is a seasoned researcher in various areas of cellular stress response and has acquired expertise in preclinical models of aging research. She has published in several peer reviewed scientific journals. She has contributed to the establishment of the cellular model to be used in this project and will carry out the library screen.
Dr. Abdelhadi Rebbaa
Dr. Rebbaa received his PhD from Claude Bernard University, Lyon, France. He held research and faculty positions at Northwestern University, the University of Pittsburgh, and Columbia University. Over the course of his carrier, his research encompassed target and drug discovery and development in the fields of cancer, stem cells and aging. He served as a Principal Investigator on multiple grants, published over 40 manuscripts and reviewed manuscripts for several high impact scientific journals. In his recent role at Ichor Therapeutics, he oversaw the discovery and preclinical testing of small molecule senolytics and biomarkers of aging. Building on this knowledge and experience, Dr. Rebbaa is conducting innovative projects at the SENS Research Foundation. He will be overseeing this proposed anti-senescence screening project that holds promise for the discovery of translatable anti-aging therapies.
Marcela Atzori
Dr. Atzori carried out all her academic studies in Mexico. She graduated in Pharmaceutical Chemistry from UNAM, and She got a Ph. D degree in Molecular Biology from IPICyT. She worked on neurophysiology for over ten years. She studied the functional cross-interactions between Cys-loop ionotropic receptors from the enteric nervous system. She also studied the synaptic transmission rearrangements occurred in the prefrontal cortex induced by stress. Currently, she is interested in learning about the complex and interesting cellular process of senescence, and she will use her professional experience to help her research team at SENS Research Foundation to reach their scientific goals.
---
Project Backers
22

Backers

102%

Funded

$10,275

Total Donations

$467.05

Average Donation