About This Project
Oysters are critical members of our coast, but today they live in more acidic environs thanks to increasing ocean carbon dioxide (CO2). Some marine microbes can combat acidity, and those microbes may be oysters' "secret weapons" in combatting the challenges of acidity. We will build a new sensor/sampler to gently "sip" water from inside oysters to measure microbial composition, chemistry, and acidity inside the oyster, and to see if/how the internal microbiome helps manage acidity.
Ask the Scientists
Join The Discussion
What is the context of this research?
Marine habitats are threatened by ocean acidification (OA) caused by increasing anthropogenic carbon dioxide that lowers seawater pH (i.e., it increases acidity). To preserve critical habitats, we need to understand how marine organisms cope with more acidity. In particular, calcifying organisms such as oysters that build shells can be seriously affected by acidity. Oysters are key members of their community, creating habitat and protecting from erosion. How they control pH is not fully understood, but there are hints that microbes bolster their resilience. I will use a novel sampler and sampler to collect seawater from within closed oysters at low tide (when they are most vulnerable), to study how the pH and chemistry changes and if/how the microbes help offset the higher acidity.
What is the significance of this project?
Oysters are critical members of many marine habitats. They 1) act as "ecosystem engineers" by creating habitat for other species, 2) improve water quality and enhance the health of bays and estuaries, and 3) create reefs that protect coasts from erosion.
Oysters need robust shells to live and build them by elevating the pH of their fluids. Interestingly, recent studies have shown that oyster fluids contains a diversity of microbes, some of which may contribute to maintaining the pH needed for shell growth. However, no study has looked at the temporal changes in microbial community composition and activity in living oysters, and so we lack the ability to discern if microbial composition and activity tracks with changing pH and, potentially, contributes to pH control and shell growth.
What are the goals of the project?
To see how the microbial community within an oyster changes over time, and if they influence internal pH, I will build a new sensor/sampler (based on my deep-sea microbial sampler) to collect fluids from within closed oysters. I will use small solenoid pumps to collect and preserve oyster fluid samples via a 0.8mm catheter tube, which will be adhered so the tubing can sample fluids within a closed oyster. 1 ml of fluid will be sampled hourly while the shell is closed, and preserved in RNALater(TM) for DNA & RNA within minutes. Another pump will sample/preserve for chemical analyses. Temperature will be logged by an iButton. Time series samples will be sequenced and compared to the chemistry & temperature data to begin understanding the microbial community's role in pH management.
Budget
3D printer and biodegradable filaments: The funds requested are to purchase the a larger format 3D printer and biodegrad. filaments to print the external housing for the sensor and sampler system.
Laser cutter: This will be used to cut plastic and aluminum into conductors and connectors, and "stands" to perch the device in and among the oyster reef.
iButton and housing: These are low-cost, high performance temperature loggers (Maxim Electronics) for the experiment.
Solenoid pumps and tubing: Lee pumps and this tubing is for sampling fluids inside the oyster.
Materials and Supplies: The rivets and wires will be used to affix various conductive components.
Salary support: This support will compensate Drs. Girguis (50 hrs) and a trainers (likely Dr. Andrea Unzueta-Martinez @ 50 hrs) for this project.
Sequencing: This support will cover all costs associated with sequencing at RTL Inc.
Chemistry kits (Hach): will be used to make the chemical measurements.
Endorsed by
I am really excited to endorse this project! Oysters are critical for marine ecosystems and understanding how microbes might help these animals deal with the stress of ocean acidification addresses an important problem. The research team is outstanding; Dr. Girguis is a leader in the field marine microbiology and applies creative ways to studying interactions between animals and microbes. I can't wait to see what the team finds!
Project Timeline
Our project aims to follow best practices of hardware testing and development, as well as scientific experimental design. As such, we are requesting a long lead time to ensure that the proponents are available to focus on the proposed work. Our timeline is also reflective of our desire to sample oysters in different seasons. Moreover, we aim to use our findings as the basis for additional federal funding, and to create a website to host the design of this "open access" system.
May 12, 2023
Project Launched
Aug 01, 2023
Project begins (Dr. Girguis and the molecular biology trainee are first available at the beginning of August)
Sep 15, 2023
Preliminary experimental design completed; design the first alpha prototype of sampler; preliminary design review of sampler.
Oct 31, 2023
Alpha prototype system built and tested on aquarium oysters; Initial tests for failure modes (tubing getting loose or clogging; pump control failing, etc)
Nov 30, 2023
Two samplers to be built and deployed as pairs, 3-4 times on oyster reefs at Cape Cod, for a total of 6-8 oyster samples representing fall conditions. 
Meet the Team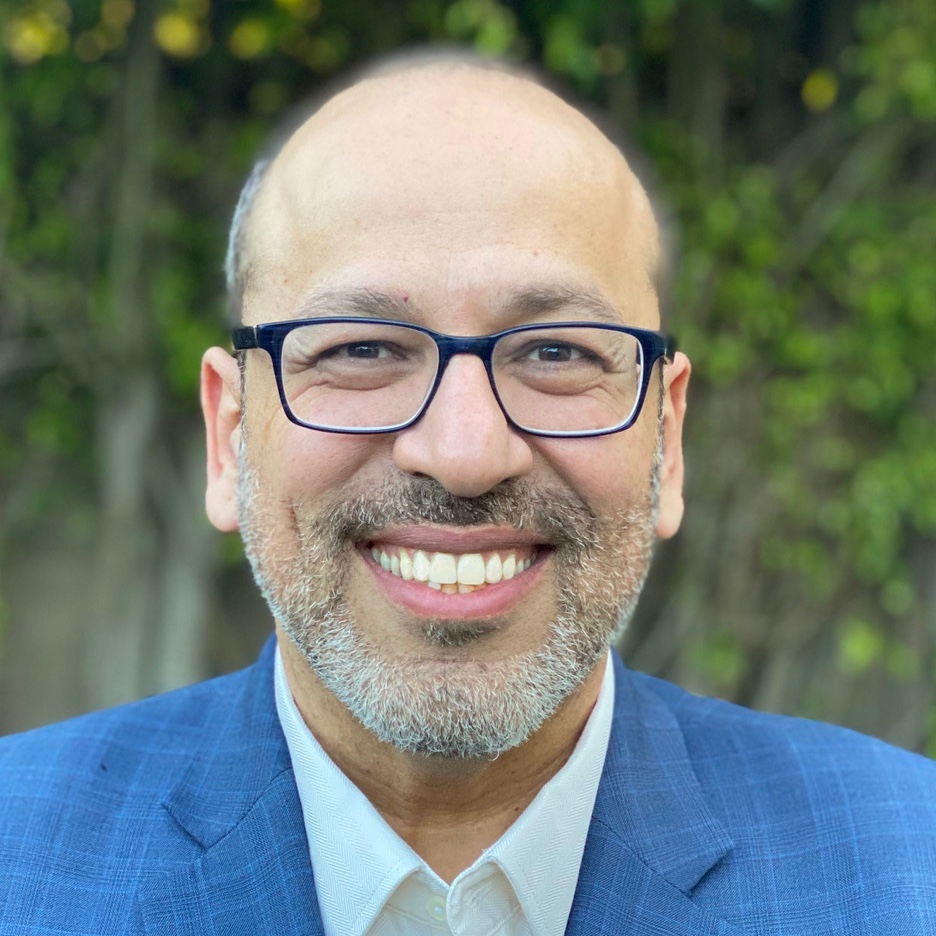 Peter Girguis
Professor of Organismic and Evolutionary Biology
Affiliates
Harvard University
View Profile
Peter Girguis
Peter Girguis is a Professor of Organismic and Evolutionary Biology at Harvard University. He received his B.Sc. from UCLA, his Ph.D. from the UC Santa Barbara, and was a Packard Postdoctoral Fellow at the Monterey Bay Aquarium Research Institute. He joined the Harvard University faculty in 2005. He has been a member of the Harvard faculty ever since, and now serves as a Professor of Organismic and Evolutionary Biology, and Co-Director of the Harvard Microbial Sciences Initiative.
Broadly speaking, Professor Girguis studies how animals and microbes have evolved to thrive in their particular environments and, in turn, how their metabolic activities shape those environments. He is especially interested in animal-microbial partnerships, from the microbe-animal symbioses at hydrothermal vents to the gut microbiomes of baleen whales, and their responses to a changing world. He is also known for developing novel "open-design" instruments such as underwater mass spectrometers and microbial samplers, for use underwater. He strives to make these tools available to the broadest research community, with the goal of democratizing science around the world.
Professor Girguis was a Distinguished Lecturer for the National Science Foundation's RIDGE program, a Merck Co. Innovative Research Awardee, and two-term chair of the National Deep Submergence Science Committee. He serves on several notable boards, including the Ocean Exploration Trust and the Schmidt Marine Technology Partners. He has authored or co-authored over 115 publications, and his honors include the 2007 and 2011 Lindbergh Foundation Award for Science & Sustainability, the 2018 Lowell Thomas Award for groundbreaking advances in Marine Science and Technology, and the 2020 Petra Shattuck Award for Distinguished Teaching. He was recently named a Gordon and Betty Moore Foundation Investigator for his research on marine symbioses.
Additional Information
Another goal of our project is to use my expertise in ocean technologies, as well as my access to extraordinary technologies and resources, to design a system that maximizes ocean science/conservation opportunities for anyone, anywhere in the world. As such, we will place all designs and methods on a website and promote its use by any and all who are interested.
---
Project Backers
4

Backers

88%

Funded

$8,660

Total Donations

$2,165.00

Average Donation