About This Project
Interest in characterizing the microbial communities exposed to environmental stressors has been reinvigorated along with their potential for harboring natural products, relevant to human health. Stellwagen Bank National Marine Sanctuary includes regions open and closed to fishing. Little is known of impacts such as bottom trawls that disrupt food webs. Harnessing advances in genomics, our study tests whether fishing activity alters sediment microbial diversity.
Ask the Scientists
Join The Discussion
What is the context of this research?
The ocean ecosystem covers more than 70% of the Earth's surface and the marine environment harbors a vast unexplored resource of novel natural products. There are microbes with virtually unexplored metabolic diversity that have had 3.5 billion years of mutations to yield exceptional genetic variation. Many exist in sediment surfaces so it is critical to assess the health of the ocean's vital food web. Molecular sequencing and technological advances have revealed a novel "unculturable world" in which the microbial community can be examined directly from environmental samples. Our preliminary results have led our team to further explore whether bacterial biodiversity is compromised where fishing gear activity is allowed.
What is the significance of this project?
There is a major scientific gap in our understanding of the role marine microbes play in ecosystem health and the capability they have to produce medically relevant compounds. Across the vast geographic expanse of the ocean environment, a slight shift in the microbial communities structure can disrupt primary productivity and alter vital biogeochemical cycles that provide nutrients to food webs and mitigate over-fishing and pollution activities. Our study results will enable development of a novel DNA library of microbial species that will inform sustainable fisheries and propel discovery of potentially medically relevant compounds. This is one of the first metagenomics study to map the microbial diversity in The Stellwagen National Marine Sanctuary.
What are the goals of the project?
We will travel to two study areas (circled in map) in the Summer of 2019. Within each area (open and closed to fishing), we will collect a total 18 sediment samples from three different sites which include triplicates. Using a combined metagenomics and bioinformatic workflow we will characterize small genome sized bacterial populations in all samples and classify the groups by site and study area. This approach will produce much needed ecological baseline data on the health of the sediment microhabitat. It will also enable further assessment of a biosynthetic gene cluster library to screen potential natural products (i.e., antibiotic properties) that we have initiated.
Budget
These funds will cover sample collection, microbial DNA extraction of sediment, molecular sequencing and bioinformatics analyses. Funds will be used for a research cruise in the summer to two regions sampling at three sites that differ with respect to bottom fishing exposure from trawls (open vs. closed). Three samples per site (18 total) will be collected. Vessel operating costs include logistics to each study area. Consumables include supplies and chemical reagents necessary to extract microbial DNA and prepare molecular analysis. Funds will also be used to conduct DNA library preparation, sequencing, and bioinformatics on all samples to characterize taxonomy as well to screen functional genes. We intend to publish the findings in a marine genomics journal. Our team will use published results to build a case for a larger-scale National Science Foundation (or similar) proposal that will build upon the ecological and conservation goals of this project.
Endorsed by
I'm really excited about this project! It will greatly increase our understanding of the links between our ocean's biodiversity and human health.
Project Timeline
Analysis of our 2018 metagenomics data from open to fishing sites has yielded important preliminary results and necessitate the need to further this work. Your support for this 2019 summer expedition will facilitate sampling from those sites that are both open and closed to fishing simultaneously. This year's expedition will evaluate whether significant differences exist with respect to microbial biodiversity and natural product potential between sites exposed to fishing.
Jul 22, 2019
Summer expedition to collect 18 sediment samples from sites closed and open to fishing. Microbial DNA extraction and molecular analysis to prepare sequencing. 
Jul 23, 2019
Project Launched
Jul 31, 2019
Metagenomic sequencing of all 18 grab samples. 
Aug 14, 2019
Bioinformatics analysis of sequenced raw data to yield taxanomic characterization of all samples.
Aug 28, 2019
Statistical analysis to generate relative abundance and biodiversity results by site.
Meet the Team
Team Bio
Our team includes an interdisciplinary group of entrepreneurs, molecular scientists, research technicians and bioinformatics scientists: Kent Hubbard, crew member and field project manager, Robert Valentini, MD, PhD life science executive and biotechnology science board member and Bryan Barney, PhD; Bioinformatics scientist.
John P Bucci
John Bucci is a co-founder and marine molecular scientist at Marine Microverse Institute, LLC. John's background is in biological oceanography specializing in molecular ecology of microorganisms in sediment communities. He has published original research on several projects related to sediment microbial biodiversity in U.S. coastal estuaries such as North Carolina, Washington State to New England (Bucci et al. 2014).
Additional Information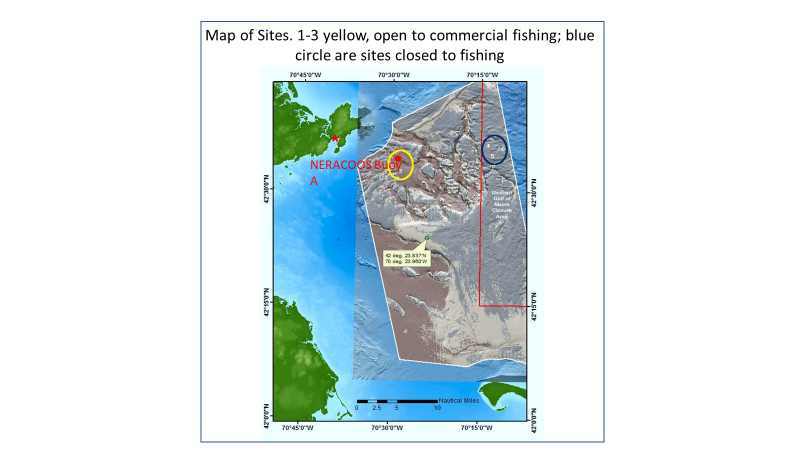 ---
Project Backers
3

Backers

1%

Funded

$52

Total Donations

$17.33

Average Donation