About This Project
Situations that require flexible thinking are frequently encountered throughout our lives. Inflexibility in the goals we pursue and the ways we make decisions is associated with psychiatric problems, unfavorable life outcomes, and life dissatisfaction. However, very little is known regarding whether superior cognitive flexibility has a positive influence on happiness and life satisfaction. We propose to investigate the relationship between flexible decision making and life satisfaction.
Ask the Scientists
Join The Discussion
What is the context of this research?
Our study will use the Wisconsin Card Sorting Test (WCST). The WCST is a neuropsychological test, validated by clinicians, for the measurement of cognitive flexibility that relies on the participant flexibly shifting between rule sets throughout the test. This test is used to assess the function of the prefrontal cortex, a brain region important for many cognitive functions, including cognitive flexibility. We will use the power of Amazon Mechanical Turk (AMT) to administer our test to a large and diverse population. We will also use AMT to administer a survey documenting each participant's happiness, satisfaction, and quality of life. We will use sophisticated statistical models to evaluate the relationships between WCST performance and these factors.
What is the significance of this project?
Cognitive flexibility and the prefrontal cortex have been associated with executive control, inhibition of negative choices and behaviors, impulse control, and direction of behavior towards positive goals. The WCST is a task designed to measure prefrontal cortex activity and cognitive flexibility. This test has been an integral factor in the diagnosis of psychiatric and neurological diseases since its inception; however, it has not been used on the general population to determine whether better life outcomes are associated with greater cognitive flexibility. In addition to establishing a relationship between cognitive flexibility and quality of life, our statistical models will allow us to determine how much influence cognitive flexibility has on different aspects of quality of life.
What are the goals of the project?
Our first goal is to test whether excellent performance on the WCST in the general population is a predictor of quality of life. Our second goal is to use statistical modeling to determine the relative influence cognitive flexibility has on different aspects of quality of life. Our third goal is to use the findings of this initial study to optimally design new experiments to determine whether quality of life can be improved. If it can, we will investigate which interventions are the most beneficial towards improving cognitive flexibility.
Budget
Primary Goal: We have a primary goal of $3700 for obtaining a 1-year license for the Inquisit Web product and 1 lab copy for testing and integration of the Wisconsin Card Sorting Test program. The funding will also go towards study payouts to 750 participants through Amazon Mechanical Turk, as well as miscellaneous supplies. The miscellaneous supplies would be any additional unforeseen costs that may accrue from Amazon Mechanical Turk, recruiting additional participants to the study, covering the costs for publication, and any expenses for conferences that the project would be presented at.
Secondary Goal: Any funds in excess will go towards recruiting more participants into our study, upgrading the Inquisit license to a permanent license, purchasing additional statistical analysis software, and purchasing a dedicated analysis workstation.
Endorsed by
I believe that this project is addressing a critical issue in understanding contributions to mental well being in the context of different decisionmaking strategies. Given the economic impact of mental well being, this project has the potential to make a major societal contribution.
I'm really excited about this project. I believe that the researchers have the ability to answer several great questions.
It is of great interest to determine why some people lead more happy and satisfying lives. Understanding the relationship between life satisfaction and cognitive processes will allow scientists to better identify the brain systems that are key for satisfaction, and enable design of interventions to better the lives of those around us. Using sophisticated machine-learning algorithms to identify factors critical for life satisfaction is a novel way of addressing this issue. Drs. Akil and Murnane are very well qualified to conduct this research.
Achieving happiness is a fundamental goal of life. Discoursed thousands of years ago by Aristotle, how to be happy remains a hot topic of research. This project will answer the question, does success in the Wisconsin Card Sorting Task—a proxy for assessing cognitive flexibility—correlate with quality of life? The simplicity of this project makes it elegant, with practically no risk, while the findings could have a large impact on the study and practice of happiness. Murnane, Akin, and McCoul's expertise ensure it will be lead to completion.
Meet the Team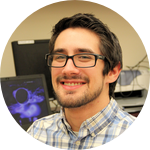 Bradley McCoul
Pharm.D candidate
Affiliates
Mercer University College of Pharamcy
View Profile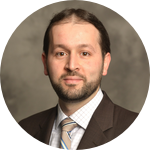 Ayman Akil
Assistant Professor
Affiliates
Mercer University - College of Pharmacy
View Profile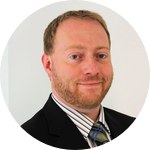 Kevin Murnane
Assistant Professor
Affiliates
Mercer University
View Profile
Bradley McCoul
I had attended Kennesaw State University for my undergraduate courses and am now a current Pharm.D candidate at Mercer University College of Pharmacy. I joined Dr. Murnane's research group at the beginning of 2016, and have been interested in investigating the relationship between cognitive flexibility and life outcomes since then. I am excited to see how this research can influence the field in the future.
Ayman Akil
I am a trained Pharmacist and Pharmaceutical Scientist. It is my goal to have a positive impact on people's life by improving healthcare for all. I completed my Ph.D. at the University of Pittsburgh and postdoctoral fellowship at Indiana University. I joined Mercer University - College of Pharmacy as an assistant professor in 2015.

My research focuses on the use of machine learning/data mining techniques in building predictive models and understanding risk factors/predictors of specific outcomes of interest.
Kevin Murnane
My research group is focused on the etiology, consequences and treatment of disorders of the central nervous system.
My research lab has the most well developed interests in the study of drug addiction and co-morbid psychiatric disorders. Common underlying elements of poor psychiatric function are low levels of life satisfaction and cognitive function. We are very interested in exploring these factors in determining outcomes across the population.

---
Project Backers
2

Backers

1%

Funded

$19

Total Donations

$9.50

Average Donation