About This Project
Lungs are still developing when a premature baby is born. If the lungs are damaged by O2 and ventilators, the Type I cells that are supposed to line the developing alveoli may produce too much free RAGE, a protein normally on the surface of the Type I cell. This RAGE will adhere to the growing lung scaffold or matrix at sites where the Type I cells are supposed to attach. This prevents the Type I cells from developing normally and can lead to chronic lung damage or bronchopulmonary dysplasia.
Ask the Scientists
Join The Discussion
What is the context of this research?
RAGE is a protein on the surface of Type I cells with roles in normal and injured lungs. Lung RAGE and soluble RAGE (sRAGE) levels are in patients with COPD and acute respiratory distress. We know that excess RAGE in embryos cause incomplete development of the lungs. In neonatal mice extra RAGE leads to simplified alveoli. In adult mice, too much RAGE leads to emphysema. Cultured lung cells with extra RAGE stick better to matrix proteins.


Our pilot studies show newborn mouse Type I cells produce more inflammation than in adult mouse cells. We found sRAGE in tracheal samples from premature infants with lung injury as well as autopsy specimens from babies with severe lung disease. This experiment will test whether increased sRAGE prevents Type I cells from attaching normally.

What is the significance of this project?
Over 15,000 babies born prematurely each year develop bronchopulmonary dysplasia (BPD). They are at risk of long hospital stays, poor growth and developmental delay. Finding out why damaging the preterm lung leads to the alveolar simplification seen in BPD can lead to new preventive and therapeutic approaches. Up to now, there has been little work done on the cells that line the alveoli, the Type I cell, because until recently it was difficult to study pure samples of these cells. Our lab is one of the first to look at newborn and preterm Type I cells. What we learn may have a profound impact in fragile babies and families in the future.
What are the goals of the project?
The funds raised will be used to pay for the supplies and lab facilities to determine if increased amounts of sRAGE decrease Type I cell attachment.

Specifically, similar numbers of Type I cells from newborn or adult lungs will be added to culture wells coated with different extracellular matrix proteins. Within each series of wells, increasing amounts of sRAGE will be added at the same time. After 24 hours, the number of cells attached to the matrix will be counted and the effect of extra sRAGE on attachment assessed. We will also compare newborn to adult cell attachment, and the role of different matrix proteins.


The results will be important for our applications for more grants from the NIH, March of Dimes and other foundations.
Budget
Having Type I cells to study comes after a multistep process of digesting lungs from litters of newborn mice, or from several adults, then attaching specific antibodies that identify the Type I cells so they can be sorted out from the mix. Newborn cells are isolated 21-22 days after breeding.

Sorting requires renting time on a specialized machine called a FACS. Each sort is about $100 and we estimate we will need 10 newborn and 6 adult sorts for this experiment.

To isolate the cells, we use two kinds of antibodies, one specific for mouse Type I cells. We will also need several extracellular proteins to coat the culture wells. All the work is done using sterile pipette tips, culture wells and plates, and other plasticware. There is also special medium and serum needed to grow the cells.








Endorsed by
I have collaborated with Dr. Rozycki for over six years. He is a passionate and creative researcher. This project has a foundation of strong preliminary data and may help premature babies as well as increase our understanding of many other lung disorders.
I have known Henry for many years. We both work on ways to prevent premature babies from getting chronic lung disease, also called bronchopulmonary dysplasia. I think his new project is very novel. It aims to add one more piece to our understanding of how bronchopulmonary dysplasia happens. What is exciting is that it opens a whole new research approach in the field.
Meet the Team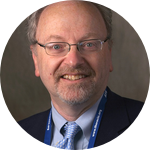 Henry Rozycki, MD
Associate Professor
Affiliates
Children's Hospital of Richmond at VCU Virginia Commonwealth University
View Profile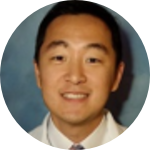 El Noh, DO, MPH
Neonatal Fellow
Affiliates
Children's Hospital of Richmond at Virginia Commonwealth University
View Profile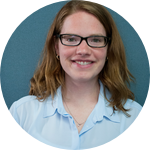 Jennifer Bradley
Affiliates
Children's Hospital of Richmond at Virginia Commonwealth University
View Profile
Team Bio
Henry Rozycki has cared for over 10,000 babies in the NICU over. He is Vice-Chair for Research at Children's Hospital of Richmond at VCU.
El Noh completed his pediatric training and is a 1styear neonatal fellow. He is excited to be part of this project because he knows that he will see far too many babies with BPD.
Jennifer Bradley is the manager of a lab doing animal, cellular and molecular lung research. She is a candidate for a Master's Degree in Physiology, studying obesity and asthma.
Henry Rozycki, MD
Thirty years ago, I was an intern caring for a premature infant with chronic lung injury. The morning test of his lung function was not good, and I was ordered to look for a bloodstream infection. When I asked why, I was told to go look it up. That's what prompted my first studies into lung disease in premature infants. It's been a long and circuitous route, with dead ends and false paths but even now, studying the role of RAGE in premature lungs, I can trace it back to that one baby, and see how all I do may affect the babies I take care of.
El Noh, DO, MPH
Neonatology has undergone incredible advancements within the past 50 years. However, chronic lung disease or bronchopulmonary dysplasia is till far too common. Our knowledge and understanding of the disease process have increased but there is still so much that is yet to be discovered.
My goal is to not only become a neonatologist, it is to help advance my chosen profession. The research on RAGE will certainly be a fun and exciting venture to get my career as a neonatologist started.

Jennifer Bradley
I have always loved science, and am lucky to manage a lab where many people are doing important work in pediatric lung diseases. As the mother of a healthy five year old, I appreciate what having a healthy baby means. That motivates me in contributing to this project
---
Project Backers
47

Backers

51%

Funded

$2,222

Total Donations

$47.28

Average Donation