About This Project
In Uganda 1 in 44 mothers dies from pregnancy-related causes (State of the World's Mothers' Index 2015), mainly because of complications during gestation. This project intends to study how support networks and access to quality health care affect maternal and children outcomes in Uganda. With the cooperation of Saving Mothers Giving Life, we are going to measure the outcomes on mothers and children of two factors: having access to quality health care and having a rich support network.
Ask the Scientists
Join The Discussion
What is the context of this research?
This project draws from my previous work experience in public health in Nigeria. In March 2016, the local birth register showed that 3 babies and 1 mother died out of the 7 births in a general hospital. The reason was poor access to quality maternal care. Saving Mother Giving Life intervention in Uganda helped decrease maternal mortality rate by 44%, a large improvement even with respect of their 55% target.
Social networks have the potential to play an important complementary role in helping mothers accessing health facilities. It has been reported numerous times that people that are isolated are at increased mortality risk from a number of causes (see for example http://dx.doi.org/10.1097/0000 ).
What is the significance of this project?
Maternal mortality in Uganda is extremely high. Saving Mothers Giving Life has the potential to dramatically reduce maternal and newborn mortality in sub-Saharan Africa. The presence in itself of health facilities might not be enough if women are not aware of the importance of seeking prompt medical health. This project intends to study not just the impact of SMGL, but also whether personal support networks can facilitate the spreading of awareness and the use of health facilities, with significant results on maternal and children outcomes.
What are the goals of the project?
The goal of our research is to investigate if existing support networks can enhance the impact of SMGL. Learning the complementarity/substitutability of each element in this study, would enable policy makers to design cost-effective measures to improve maternal health, with benefits for the entire household. How health information gets disseminated within the network could also help design strategies to increasing awareness about the benefits associated with access to health facilities. Community-based groups, like traditional birth attendants, can provide additional comfort (physical and emotional) for local women. Understanding the role played by husbands, relatives, friends and co-workers can also provide important insights for policy design.
Budget
We expect to hire 4 Field Coordinators (trained by our team), affiliated to Saving Mothers Giving Life (SMGL), for $200/month.
We would like to remunerate our research participants, about 410 subjects (mothers), with about $5 each.
Finally, we will need to cover costs associated with papers, pens, scanning materials, printing etc that will be used during the research, for about $150 total.

Endorsed by
Great research with a great team. I strongly endorse the project!
Project Timeline
This project is expected to last 6 months.
May 04, 2017
Project is launched
May 10, 2017
Project Launched
Jun 01, 2017
Travel to Uganda
Jun 05, 2017
Mobilization of partners and interest groups
Jun 07, 2017
Training of field co-coordinators and enumerators
Meet the Team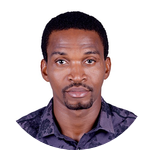 Chukwuemeka Ugwu
Gratuate Student
Affiliates
University of San Francisco, CA (M.Sc International and Development Economics)
View Profile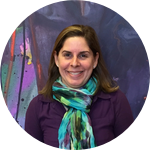 Patricia Schneider
Associate Professor of Economics
Affiliates
Agnes Scott College
View Profile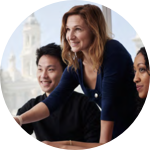 Alessandra Cassar
Professor of Economics
Affiliates
University of San Francisco
View Profile
Chukwuemeka Ugwu
I am a graduate student of International and Development Economics (IDEC) at University of San Francisco, California. I earned my bachelor's degree in Economics at the University of Science and Technology, Enugu state, Nigeria.

I have extensive experience working as a public health agent. I am especially interested in working in projects that can have positive impacts on the lives of mothers, especially in rural areas where there health needs and lack of awareness are impeding development. Improving the conditions of women has the potential to improve the health of the entire household.
Through my previous work I was exposed to different states in the volatile Northern part of Nigeria. This was with National Stop the Transmission of Polio (NSTOP). NSTOP is a Non-government organization that is being sponsored by Center for Disease Control and Prevention (CDC), in collaboration with Nigerian National Primary Health Care Development Agency (NPHCDA). It supports mainly routine immunization and maternal health care services in the under-served and hard to reach communities.
Patricia Schneider
I am an experimental economist interested in studying personal networks. I was first attracted to network analysis because I realized the importance social networks (like immigrant or ethnic networks) have in international trade. I then helped design lab experiments that investigated the role of networks in improving market efficiency when contracts were not perfectly enforceable (like in international markets). Some of my previous research is related to economic development and I am excited about understanding how support networks can improve health outcomes for mothers and children in Uganda.

Alessandra Cassar
I am an Experimental Economist with extensive experience designing lab and lab in the field experiments with a proven record of high quality field research. I obtain and manage grants from both private foundations and public agencies like the National Science Foundation. I already designed and supervised field experiments in Bolivia, Bosnia, Cambodia, China, Colombia, Georgia, Guatemala, India, Iran, Italy, Kenya, Kosovo, Philippines, Sierra Leone, Solomon Island, Tajikistan, Thailand, Togo, and Vietnam. My papers appear in peer-reviewed economic journals and popular press (http://www.alessandracassar.net).
---
Project Backers
15

Backers

100%

Funded

$3,000

Total Donations

$200.00

Average Donation