About This Project
Drug-involved women who suffer from physical/sexual violence do not have access to domestic violence-related services, including lethality risk assessments and safety planning. Due to this significant gap, the main objective of this study is to assess the feasibility and acceptability of a culturally-tailored mobile phone app that will provide lethality risk assessment and safety planning, activate support networks and emergency alerts, and document abusive incidents.
Ask the Scientists
Join The Discussion
What is the context of this research?
Given the absence of domestic-violence services for abused drug-involved women, it is critical to address this significant gap in violence prevention. The Danger Assessment (DA), a lethality risk assessment to determine a woman's risk of being killed by her partner, is used by domestic violence advocates and law enforcement officers; however, drug-involved women are devoid this assessment. Through our previous research where we administered the DA to drug-involved women, a large proportion were classified in the highest lethality risk category – extreme danger. With no services designed specifically for this group and the significant need identified by these women, it is imperative to design and test a mobile phone app since mobile phone use is highly prevalent in this population.
What is the significance of this project?
Women who use drugs are 3 to 5 times more likely to experience physical/sexual intimate partner violence, with the most severe outcome being homicide. Women who use drugs and have a current or former abusive partner are averted from domestic violence agencies and redirected to substance abuse treatment facilities. This study intends to design a mobile phone app that provides services drug-involved women would otherwise receive in domestic violence agencies and examine its feasibility and acceptability. If the mobile phone app is feasible and acceptable, we will refine it accordingly and pilot the app among target-end users. This innovative tool has the potential to reach drug-involved women throughout the nation to curb the epidemic of violence against women.
What are the goals of the project?
We will work with an app developer to draft the design of app. We will conduct 2 focus groups with 4-6 drug-involved women per group and 6 key informant interviews with two law enforcement officers focused on domestic violence crime, two domestic violence advocates, and two substance abuse professionals to obtain feedback on our drafted design. We will refine the drafts. Next we will create a prototype of the app, define the back end of the app, and test the prototype. We will hold 2 additional focus groups with 4-6 drug-involved women per group to test the prototype and assess for feasibility and acceptability. This data will be used to refine the prototype in preparation for the design process, development and test phase, and eventual release of the app.
Budget
The funds will be used to pay study participants and an application developer. We are raising funds as part of the larger app development project. This project was envisioned following our initial study that highlighted the high prevalence of severe physical/sexual violence among drug-involved women. The budget put forth for this project is critical to the overall success of the larger project (i.e., development and release of the app) because it will provide formative research to inform the content and utility of the app for a marginalized underserved population. This budget will move us closer to transitioning an idea into reality for women in need. The formative research will serve as preliminary data for a subsequent grant proposal that can provide funds for the development and testing of the app.
Endorsed by
This project provides an innovative approach to partner violence (PV) prevention through the use of technology to create reliable and immediate lines of communication between service providers and at-risk individuals. This strategy ensures that victims of violence can access and receive the help they need, when they need it. Dr. Stockman is an extraordinary researcher with extensive experience in the development of innovative approaches targeting risk factors for PV and barriers to access to services among drug-using women.
Meet the Team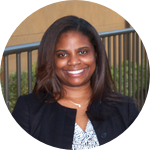 Jamila K. Stockman
Associate Professor
Affiliates
University of California, San Diego
View Profile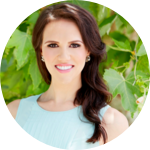 Kristin K. Gundersen
Research Program Manager
Affiliates
University of California, San Diego
View Profile
Jamila K. Stockman
I am Jamila K. Stockman, PhD, MPH, an Associate Professor in the Division of Global Public Health, Department of Medicine and Director of the Disparities Core of the UCSD Center for AIDS Research. I received a PhD in Epidemiology from the Johns Hopkins Bloomberg School of Public Health and an MPH degree from the George Washington University Milken Institute School of Public Health. I have dedicated my research career towards improving the lives of women with experiences of intimate partner and sexual violence. As an epidemiologist by training, my research focuses on the intersecting epidemics of intimate partner violence and sexual violence, HIV acquisition and transmission, and substance abuse among marginalized populations. I am working to advance understanding of the underlying immunological and physiological mechanisms linking these epidemics and develop interventions and programs that provide maximal reductions in HIV, substance abuse, and violence against women. Currently, my research is conducted in the US, US-Mexico border region, Latin America and Caribbean. In addition to my research, I have been involved with various domestic violence steering committees and community-based organizations working to address the deleterious effects of violence and HIV in families and relationships. In 2015, I received the Linda Saltzman New Investigator Award, presented by the Centers for Disease Control and Prevention (CDC) Foundation and Futures Without Violence, which recognizes a single outstanding new investigator in the field of gender-based violence and health.
Kristin K. Gundersen
I am Kristin Kay Gundersen, M.S.W., a Research Program Manager in the Division of Global Public Health at the University of California, San Diego. I oversee and manage multiple research studies on intimate partner violence (IPV) and various health outcomes among vulnerable populations within the US, US-Mexico border region, Latin America and Caribbean. I have extensive background in managing and implementing mixed methods research studies and community-based interventions, both nationally and internationally. Formerly, a Research Fellow at the University of Southern California, my innovative research focused on trauma, sexual violence, and rape culture. I received a Master of Social Work from University of Southern California with a concentration in community, organization, policy, and administration and a Bachelor's degree in Psychology and Social Behavior from the University of California, Irvine. Additionally, I am a co-founder of a nonprofit organization that seeks to empower survivors of gender-based violence globally.
---
Project Backers
2

Backers

2%

Funded

$54

Total Donations

$27.00

Average Donation